A week in whisky: Friday the 13th special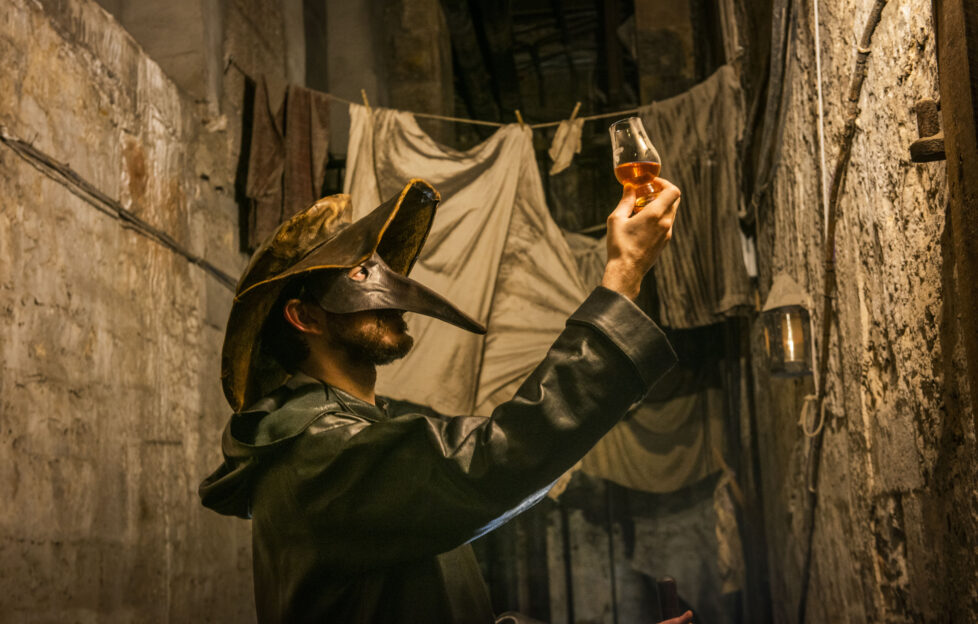 Peter Ranscombe returns with his light-hearted weekly round-up of what's happening with whisky – and his first column has a distinctly supernatural feel to it…
IT'S not quite Halloween, but "Friday the Thirteenth" has come to have something of a spooky feel to it.
Superstition – the irrational fear, not the Steevie Wonder classic – tells us that the date is bad luck but, with so much going on in the world of whisky, how can any day bring ominous omens?
They know all about things that go bump in the night at The Real Mary King's Close in Edinburgh.
The tourist attraction is launching a series of whisky-themed tours and tastings in the streets beneath the capital's Old Town on Saturday 21 May, better known as World Whisky Day.
Guests will be served a bespoke blend created by Edinburgh-based Skene Whisky, along with a 10-year old Cadenhead malt from Tomatin and a 10-year old Cadenhead's cask strength malt from Glentauchers.
The "Casks & Closes" tours will contine on Fridays and Saturdays during May's National Whisky Month.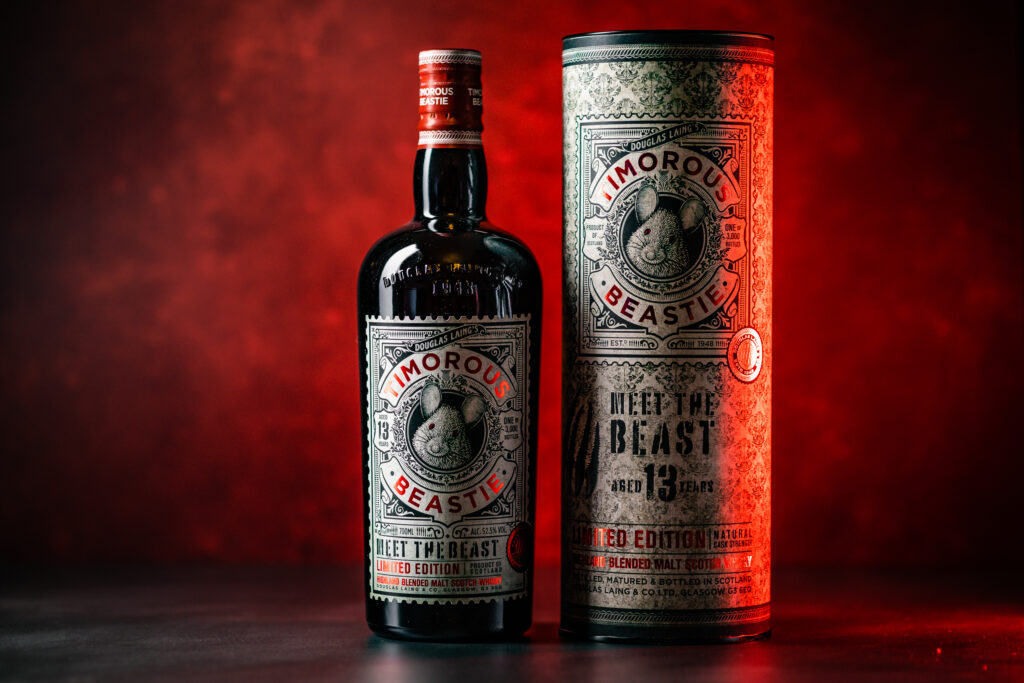 'The Beast' is unleashed…
Bottler Douglas Laing is also making the most of Friday the Thirteenth with the release of the latest incarnation of its Timorous Beastie Highland malt.
"Meet the Beast" has been aged – appropriately enough – for 13 years in bourbon barrels and bottled at cask strength.
The Douglas Laing team describes it as a "massive amplification" of the original Timorous Beastie.
Just 3,000 bottles go on sale today, priced £75 each.
They enjoy a good ghost story at Glengoyne too, with tour guide Gordon Dallas – a Fringe veteran, comedy writer, and former BBC broadcaster – invoking the ghost of Cochran Cartwright, the distillery's first manager, during previous tastings.
The distillery's latest offering is "Chapter Three", the final installment in its "Legacy Series".
Dedicated to Sir Arthur John Tedder – an excise officer at Glengoyne between 1889 and 1893 – it's been made in refill sherry and bourbon casks and bottled at 48% alcohol by volume (ABV), selling for £69.99 a bottle.
Other new releases include the second edition in the maltings season from Benriach.
Produced entirely using barley from the Speyside distillery's floor maltings, the spirit was placed into 30 first-fill bourbon barrels on 20 November 2013, and has now been bottled at 48.9% ABV.
The malt is on sale at the distillery's visitors' centre before going on general release next month at £99 a pop.
Benriach says it's one of only seven distilleries in Scotland that continue with floor malting – can you name the other six?
Answers on a postcard, please, to the usual address.
Meanwhile, Dewar's also has a new offering in the form of its "Japanese Smooth", an eight-year-old blended Scotch finished in Japanese Mizunara oak casks.
The Japanese variant follows in the footsteps of "Caribbean Smooth" and "Illegal Smooth", and will be promoted with a pop-up bar at Shoreditch in London on 27 May.
Waitrose is selling Japanese Smooth for £30 a bottle.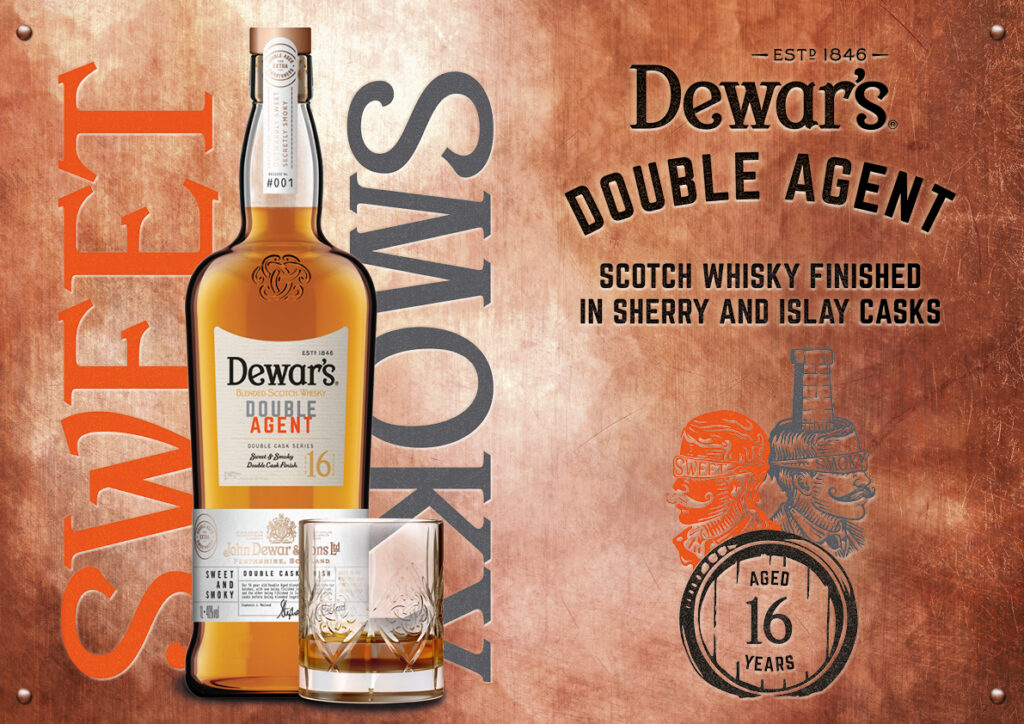 Come fly with me
Staying with Dewar's, and you can tell that air travel is returning to something akin to normal in certain places thanks to the rush of "global travel retail" – or "airport shops" to you and me – bottles hitting the shelves.
Dewar's Double Agent is a 16-year-old Scotch finished in a mix of sherry and Islay casks, giving it sweet and smoky notes.
It's launching this month at Changi airport – which my trusty atlas tells me is in Singapore – before going on sale worldwide in July at $70.
Also hitting the duty-free shelves – or not duty free depending on your depature and destination points – is The Macallan Harmony Collection Fine Cacao.
Whisky maker Polly Logan created her latest dram by selecting a mix of sherry-seasoned American and European oak casks that gave chocolate notes.
The Macallan's new "Harmony Collection" promises "sustainable packaging", with 80% of the material for its global travel displays being recyclable.
Fine Cacao – already on sale in Scotland – made its global debut at Changi airport this month and will be rolled out around the world next month, priced $160.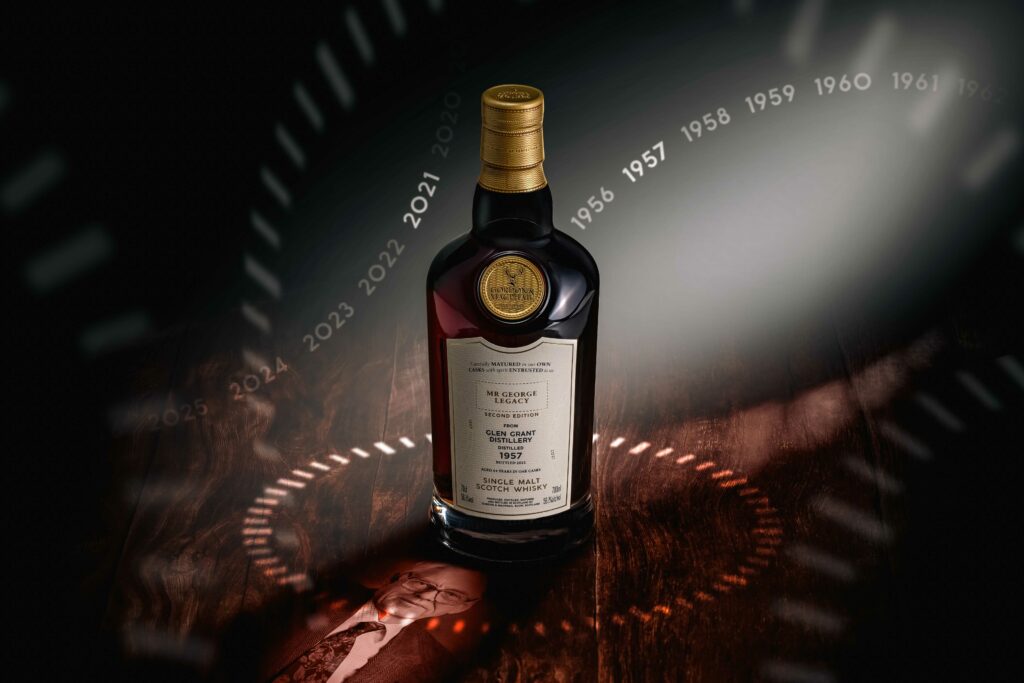 The numbers of the beast
In other new release news, there's an interesting transposition of numbers.
Bottler Gordon & MacPhail has unveiled a 64-year-old whisky, while Loch Lomond has released a 46-year-old single malt.
G&M's offering is the second edition in its "Mr George Legacy" series and is a 1957 malt from Glen Grant, with 298 bottles selling for £6,000 each.
Distilled on 10 October 1957 – I remember it well, it was a Thursday – and spending its entire life in a first-fill sherry butt, the whisky was bottled on Tuesday 9 November 2021 at cask strength.
Loch Lomond is releasing just 200 bottles of its 46 year old, which is the second release in its "Remarkable Stills" series, and tips the scales at £4,500 each.
Distilled in 1974, it matured in American oak casks for 44 years, before spending two years in a combination of first-fill Oloroso and Pedro Ximenez sherry casks, before being bottle at 45.3% ABV.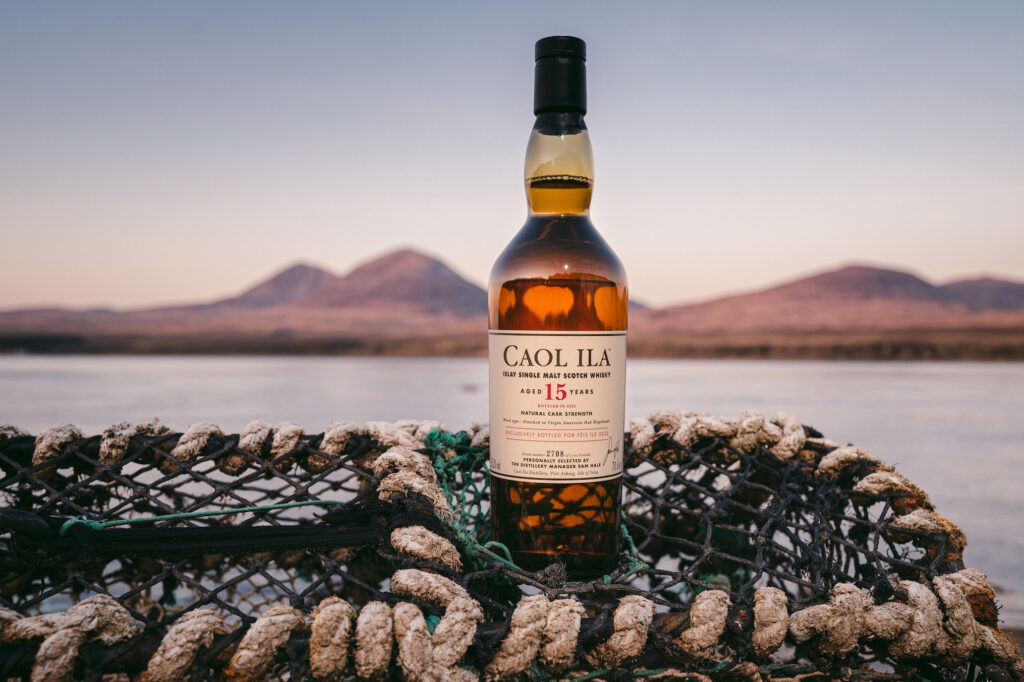 Festival season is upon us
Spirit of Speyside is over for another year, so that must mean Fèis Ìle is just around the corner.
The Islay Festival kicks off on 27 May, with Diageo duo Caol Ila and Lagavulin releasing bottles to celebrate.
Lagavulin Fèis Ìle 2022 12 Year Old goes on sale on 28 May, while Caol Ila Fèis Ìle 2022 15 Year Old is released on 30 May.
Both whiskies were matured in refill American oak hogsheads and then finished in virgin American oak casks.
Back on the mainland, Spirit of Perthshire has named the dates for two festivals.
Its annual whisky festival will be held at Perth Ice Rink on 16 and 17 September, with an auction in aid of rugby star Doddie Weir's My Name'5 Doddie Foundation.
Then, it will hold a "Festival of Spirits" at Cardney Steading at Butterstone near Dunkeld on 28 and 29 October, with an auction for the Scottish Charity Air Ambulance.
Its second festival will focus on gin, rum, vodka, and aperitifs.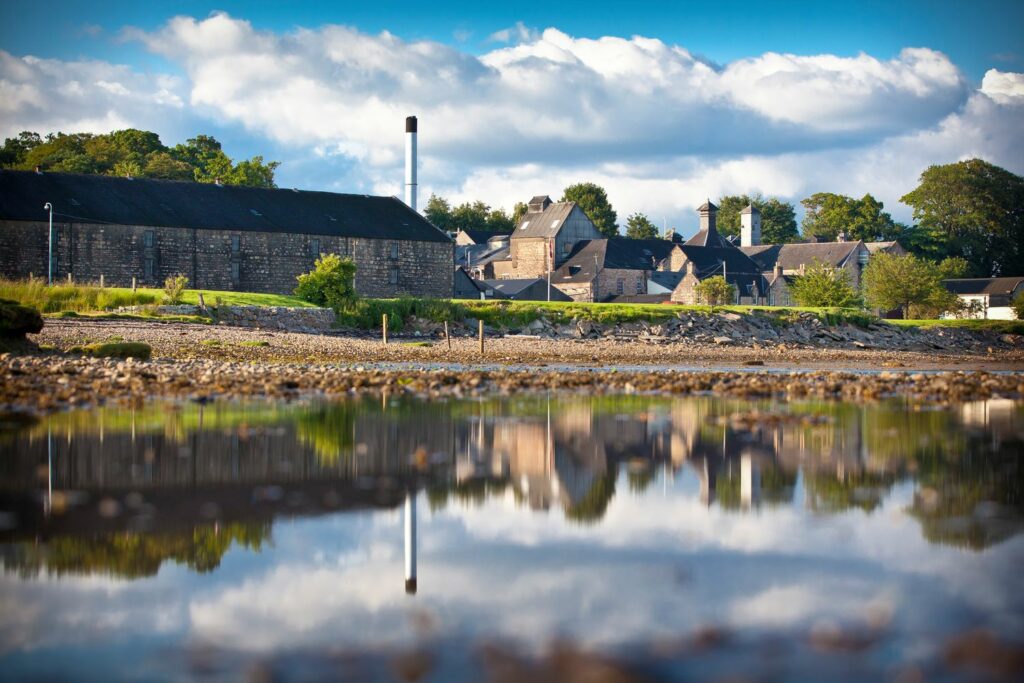 From the old to the new
Onto some distillery news, with Whyte & Mackay-owner Emperador unveiling proposals to expand its Dalmore site on the Cromarty Firth.
The company has submitted plans to The Highland Council for the project and has appointed Threesixty Architecture and Blyth & Blyth Consulting Engineers as designers.
Forsyths will consult on the stills and other whisky production gubbins.
Back on Islay, London-based Elixir Distillers has announced the name for the island's latest distillery – Portintruan.
That's pronounced "Port-nah-truan" and means "place of the stream".
The site, which is located just outside Port Ellen, is named after the farm where construction work for the distillery began six months ago.
The project also includes 14 homes.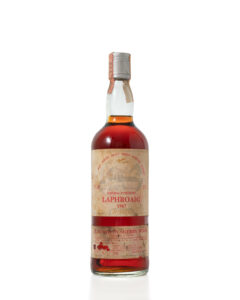 We were staying in Paris
Islay also stars in this week's auction news, with a bottle of five-year-old Laphroaig from 1967 topping the bill at Bonhams' first whisky auction in Paris.
It sold for €51,240 against an estimate of between €28,000 and €38,000.
The 189-lot sale made a total of €322,275, with more than 80% of the lots sold.
Meanwhile, over in New York, Sotheby's held its largest spirits auction this week, with more than 1,000 lots of Scotch going under the hammer.
Highlights included "The Hollywood Collection", a series of bottles assembled for sale to actors, producers, and other Los Angeles whisky fans, before the 2008 banking crisis set in.
Among its stars, The Macallan millennium decanter 50 year old from 1949 sold for $40,000, and The Balvenie 50 year old from 1937 hit $30,000.
Read more auction news in Mark Littler's excellent column for Scottish Field.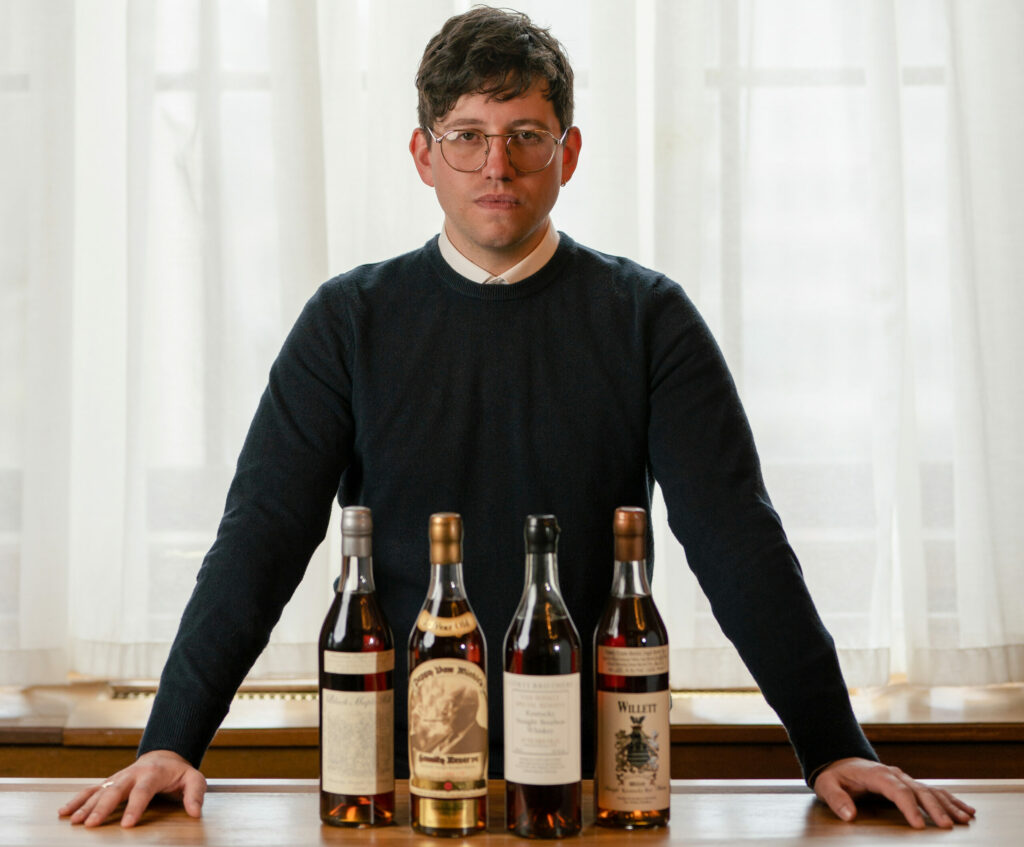 Rare private label bourbon up for auction
From Scotch to bourbon, and Whisky Auctioneer's American whiskey sale begins online today and runs until 23 May.
More than 600 American whiskies will go under the hammer over the coming days, including a Van Winkle 1975 Special Reserve 19 Year Old bottled for Corti Brothers.
Whisky Auctioneer said: "The last time this type of bottle was sold at auction it broke the world record for a Van Winkle bottle."
The auction marks the company's third American whisky sale, following a record-breaking event last year.
Joe Wilson, head curator and spirits specialist at Whisky Auctioneer, added: "Curated from two private collections, the auction celebrates the pioneering barrel selections of connoisseurs in the 1980s that set the tone for the modern demand for private barrel picks."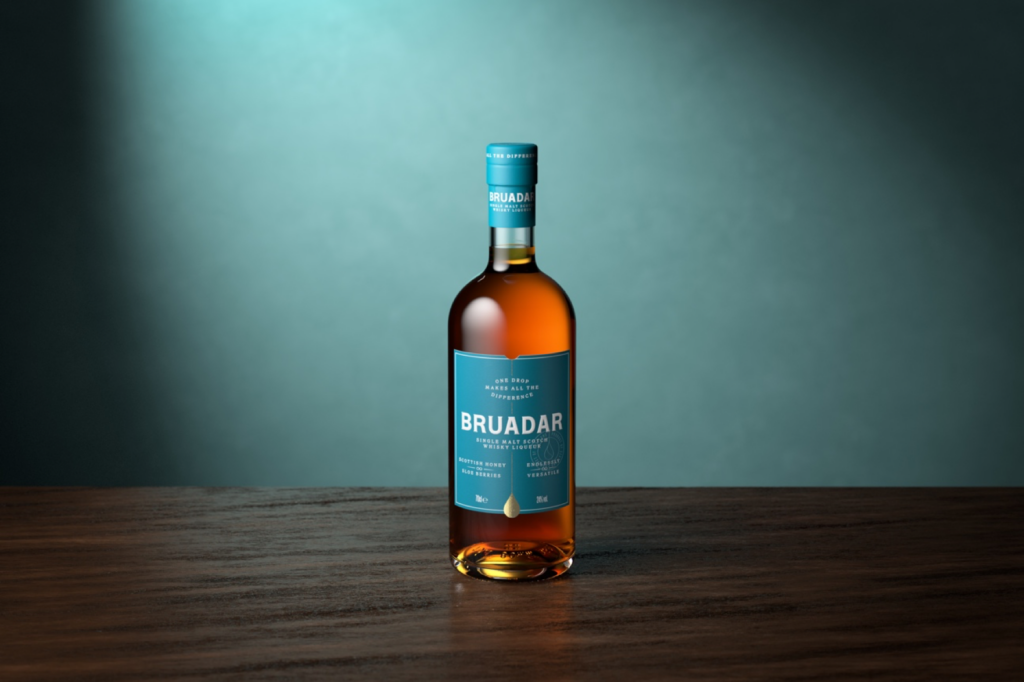 And finally…
Congratulations to Morrison Distillers after its single malt whisky liqueur, Bruadar, won a prize at the World Drinks Awards.
The company – based at Aberargie in Perthshire – improved its recipe last year by incorporating local honey from beehives in Fife and Perthshire, and upping its single malt content.
The family business's other products include Mac-Talla Islay single malt and Old Perth, a sherry-matured blended malt range.
Read more whisky news and reviews on Scottish Field's whisky pages.