A night of whisky and music that's open to all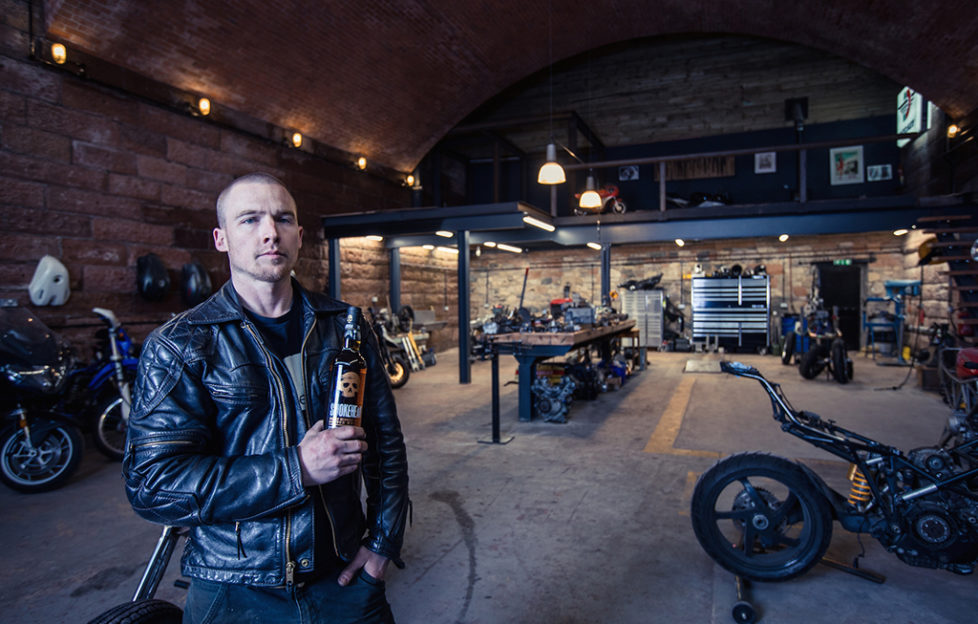 Smokehead Islay Single Malt Whisky will be throwing a one-off night that's not for everyone this week.
A high voltage folk music session kicks off from 9.30pm at the Black Cat in Edinburgh, as well as a fiery show from Beltane organiser Lasadh at 10pm.
Smokehead serves will be on offer throughout the night, including a Smokey Bloody Mary, Smokey Caipirinha and Smokehead & Irn Bru reduction Old Fashioned.
Smokehead Islay Single Malt Whisky has teamed up with renowned global biking sensation Tyler Lunceford, challenging him to create his boldest motorcycle ever.
American-born, he recently moved to Edinburgh and opened a workshop in Leith, and will produce a custom Ducati for Smokehead.
The project is at the halfway point and will run until September this year, when the finished model, 'The Smoker', will be unleashed. Tyler will be in attendance on the night.
The event is open to all on Thursday, 20 June, from 9pm–1am at the Black Cat, 168 Rose Street, Edinburgh, EH2 4BA.
Smokehead is an Islay Single Malt Whisky and has been given a bold new look by Ian Macleod Distillers. Originally launched in 2006, Smokehead has been labelled the wild one of Single Malt Whisky and is not for everyone.