Great outdoors awaits as Scottish Field tries and tests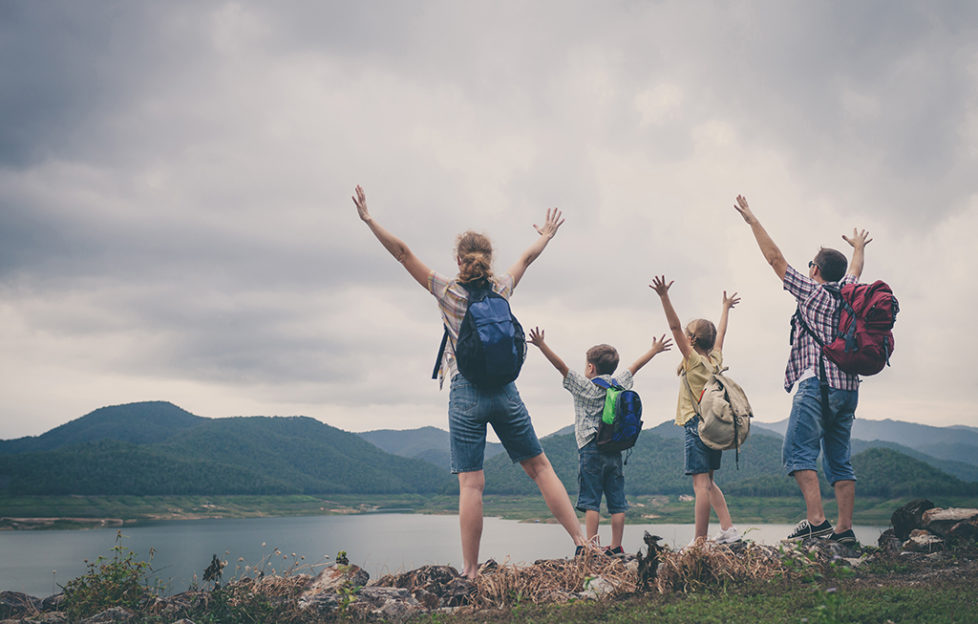 OK, so the weather this summer has been less than ideal for camping, but we live in Scotland, and we're used to a bit of rain (and wind, hail, sleet, snow, gales – you get the picture).
Camping with the family takes preparation and meticulous planning so it's fairly pointless waiting for the sun to put in an appearance. You need to take the bull by the horns, choose a date and go for it, come hell or actual high water.
The first rule of camping is be prepared for anything that the weather can throw at you. We've put a range of family camping gear to the test in a wide range of Scottish conditions in order to ensure that your next family camping break goes as smoothly.
While we can't guarantee that you won't have an argument with at least one of your loved ones while trying to set up camp, we can help ensure you have a comfortable and happy camping experience.
Quechua Air Seconds Base XL Family Camping Shelter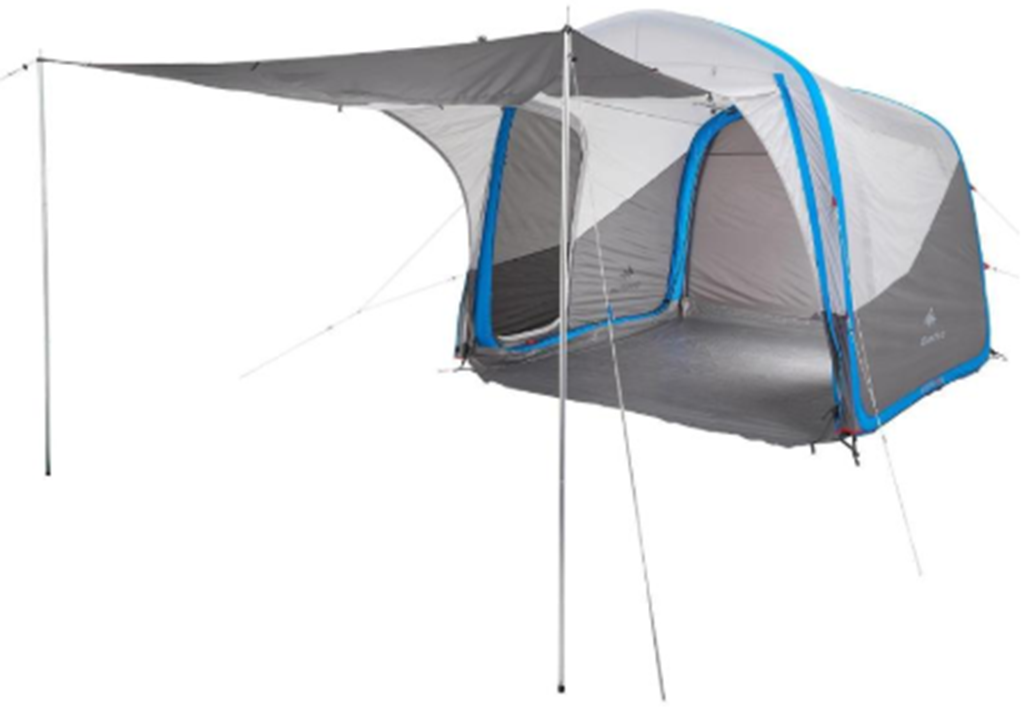 RRP £199.99
https://www.decathlon.co.uk/air-seconds-base-xl-inflatable-camping-shelter-id_8358157.html
I WANT IT BECAUSE
This is a really versatile piece of kit. It's not too bulky and with a single inflation point it's super-quick to erect. The aluminium bars provide good reinforcement for the roof.
USEFUL FOR
This base is big enough to use as a stand along shelter in place of a gazebo. It's 250cm x 250cm and with just over 2 metres of head room it's high enough to prevent most people needing to stoop. You can open up the front flap to create a porch with the included poles, giving an outdoor area to sit in with protection from the rain. But here's where it gets really interesting. The base can be attached to a campervan or people carrier by the same flap or you can use the smaller rear flap to join it onto your tent, providing a sizeable extension that is perfect for use as a living/dining area if and when the weather lets you down.
HIGH POINT
It's an air tent with a single inflation point so it goes up in no time at all.
LOW POINT
It doesn't come with its own pump so make sure you don't get caught short.
Quechua Folding Camping Table with four stools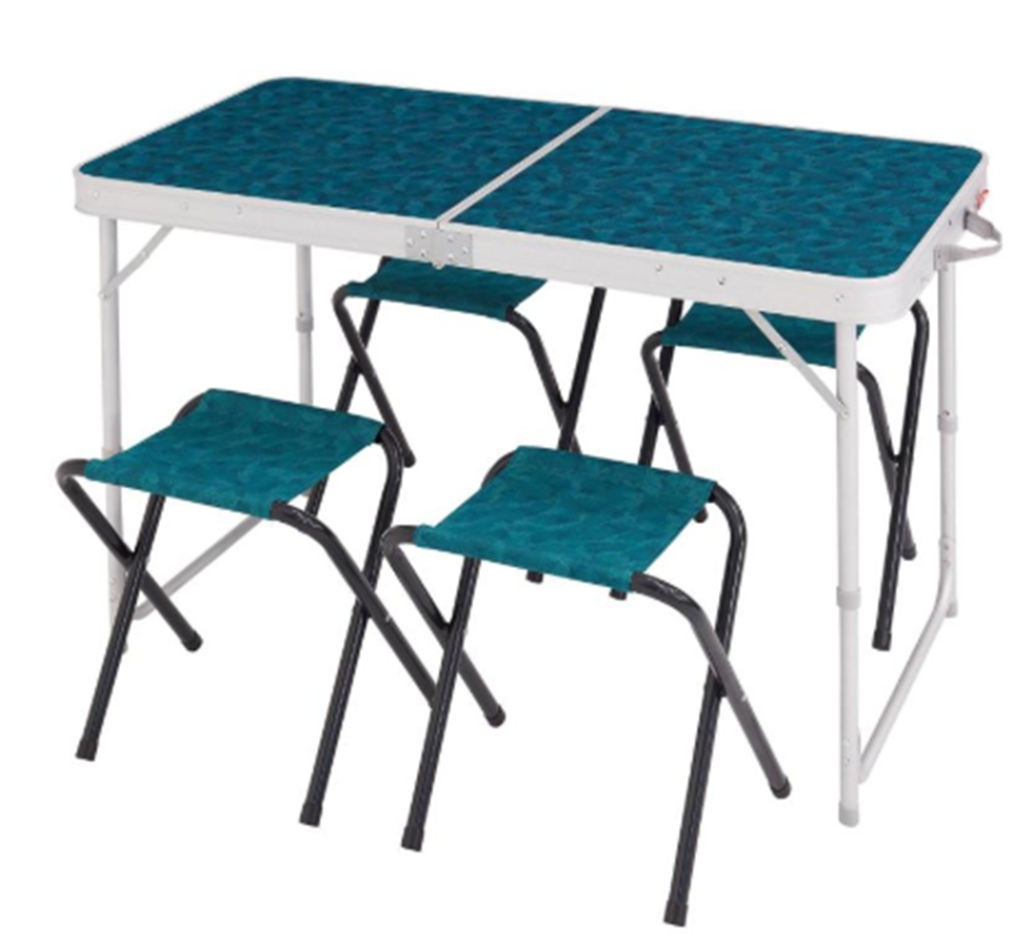 RRP £39.99
https://www.decathlon.co.uk/folding-table-four-seats-id_8388687.html
I WANT IT BECAUSE
If I'm heading off on a camping holiday then I want to be able to sit down with the family and eat together. It's something we don't always get time for at home.
USEFUL FOR
Family camping holidays. We also use the table at home when we're having a BBQ as it makes a great place to lay out salads and condiments. It's really lightweight and the so easy to carry around the campsite or your garden.
HIGH POINT
I really love the look of this table and stools. The colour is lovely and the laminated is table top is easily cleaned with a stylish pattern which matches the stools
LOW POINT
Although the stools tuck neatly underneath, the table only folds in half so it is quite bulky when it comes to fitting it in the boot of your car.
Vango Cove Low Awning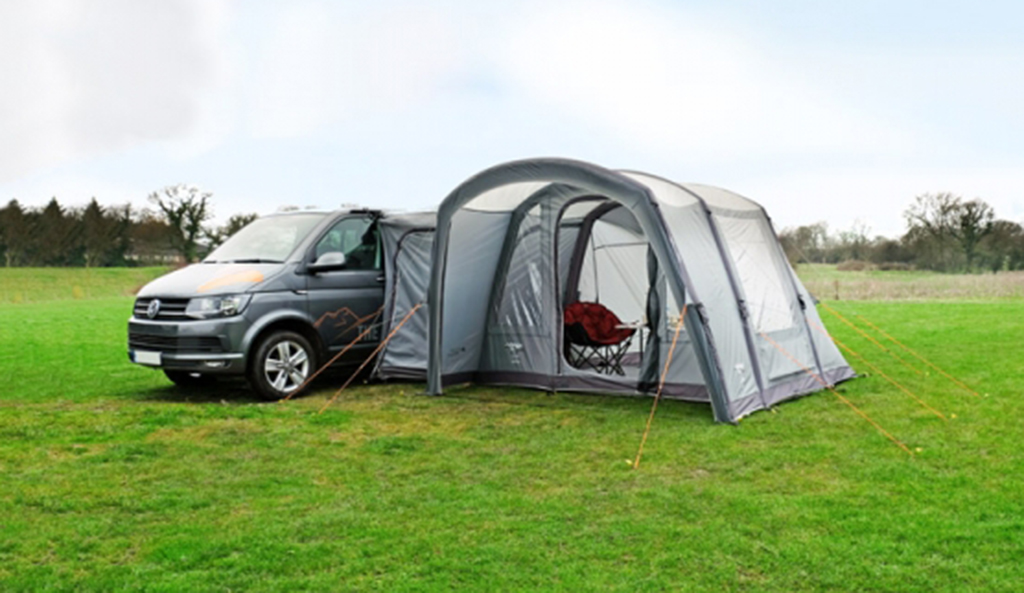 RRP £500
https://www.vango.co.uk/gb/drive-away-awnings/193-cove-low.html
I WANT IT BECAUSE
This awning adds enough space to ensure we avoid arguments while off on adventures in our small camper van. This is an air beam structure, so there's no need to faff around with poles. It is quick to erect using the pump that comes included with the awning and is also quick to deflate, thanks to the deflate setting on the pump. Massively useful if a storm is brewing. The tension band system is also useful in high winds. The adjustable straps work really well to brace the air beams giving added stability when it's blowing a hoolie. This awning has already survived two weekends of camping in torrential rain without any issues.
USEFUL FOR
We pop all of our kit in here so that we can sleep comfortably in the van. It also gives us the space inside the van to cook and eat if the weather is bad. With a footprint of 320cm x 230 with an extra covered entrance area, it's the perfect size for a couple or a small family.
HIGH POINT
I love the fact that the awning has a side attachment to the van. This means that the doorway faces out the same way as the front of the van, providing privacy from your next door neighbours if you're on a busy campsite or at a festival. We can sit with the door wide open and don't feel as if we're staring straight into our fellow campers' van.
LOW POINT
I'm not 100% sold on the linked-in groundsheet. It does have the advantage of being easy to remove for cleaning but I think I prefer a sewn-in sheet to prevent drafts and invading creepy crawlies.
Vango Comfort 5 Double Mattress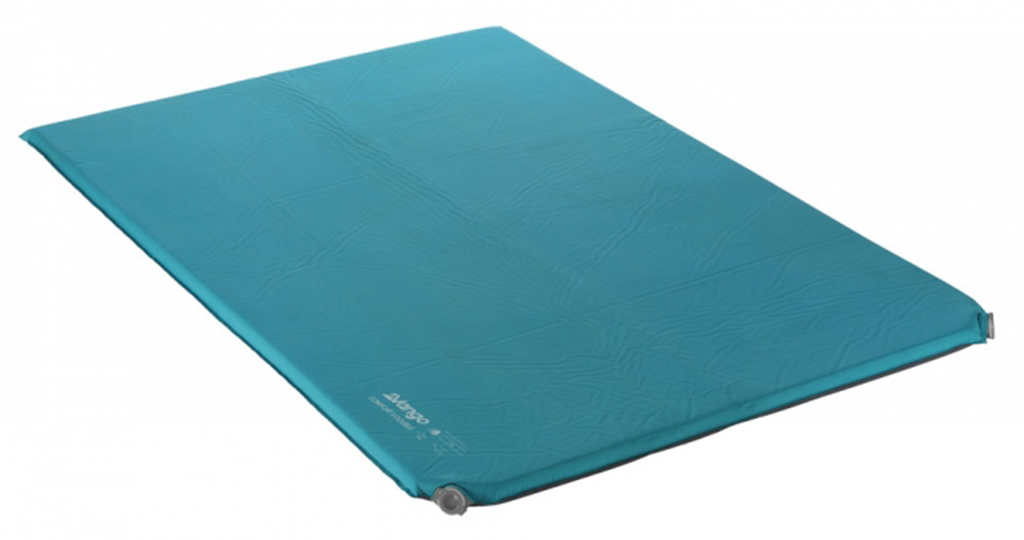 RRP £90.00
https://www.vango.co.uk/gb/sleeping-mats/545-comfort-5-double.html
I WANT IT BECAUSE
I am way too old for sleeping on the ground and a bad case of campers' hip can be really debilitating.
USEFUL FOR
Pop it on the ground, release the valves and watch it puff up. No pumps required and this takes up much less space in your car than two camp beds.
HIGH POINT
The really clever cyclone flip valve means that when you're inflating the mat the air goes in but doesn't come out. Then when you come to deflate the mat the air escapes quickly and stays out. Anyone who has tried to stow away a self-inflating mat in the past will know how much of a pain it can be!
LOW POINT
It's smaller than camp beds, but is still quite large when packed away.
Vango Granite 90 Bench Set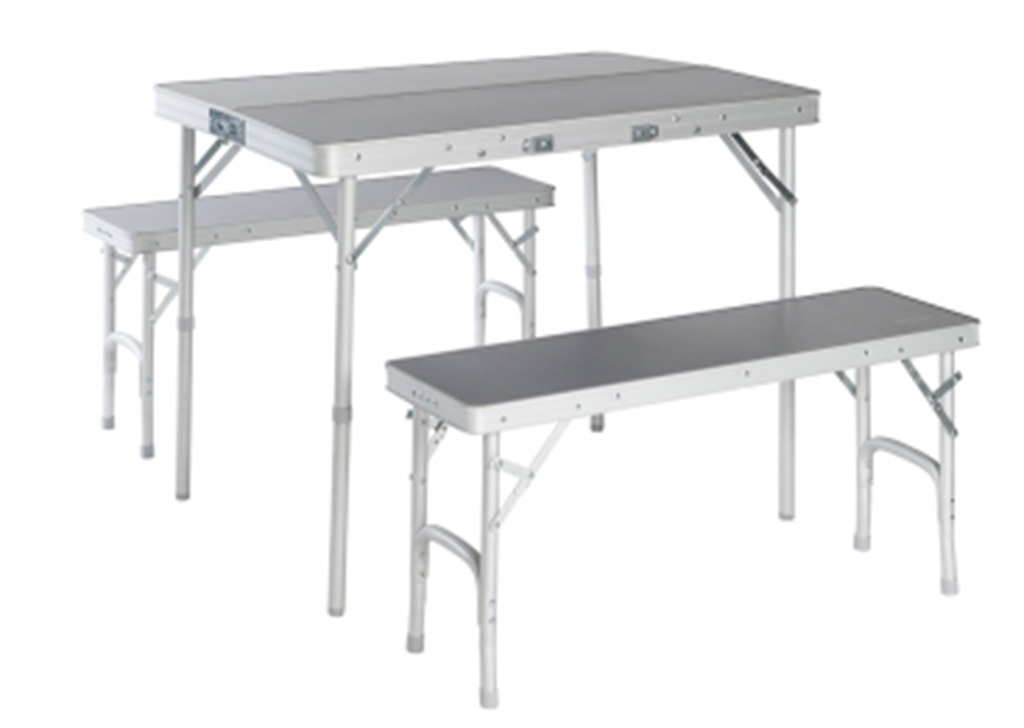 RRP £115.00
https://www.vango.co.uk/gb/furniture/354-granite-90-bench-set.html#da-moreinfo
I WANT IT BECAUSE
This is a robust camping table with two benches, comfortably seating four people. The legs can be adjusted to raise or lower the table depending on if you are having a family meal, a few G&Ts with friends, or just a quick cuppa. This also helps increase stability on uneven ground. The granite effect top looks good and is easy to clean.
USEFUL FOR
Everything from camp dinners to playing games. It is especially handy for card games and picnics when lowered to coffee table height and used with picnic blankets instead of the benches.
HIGH POINT
It folds down to a very small size with the benches and table legs tucked inside the table top.
LOW POINT
The robust nature of the set makes it heavy to manoeuvre.
Coleman CXS+ 300 Rechargeable LED Head Torch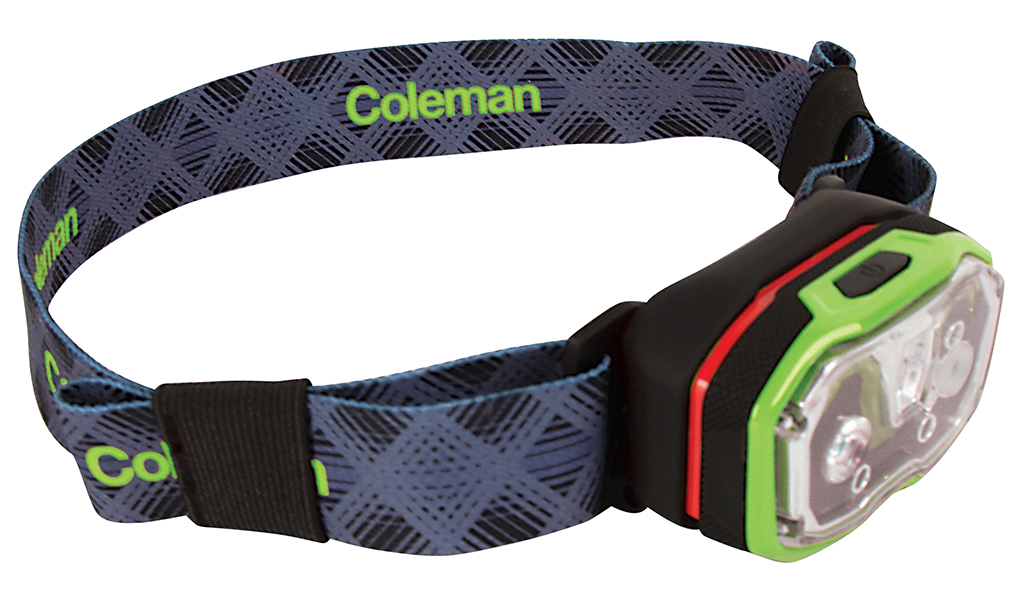 RRP £49.99
http://www.coleman.eu/uk/p-26643-cxs-300-rechargeable-led-head-torch.aspx
I WANT IT BECAUSE
No more running out of batteries and tripping over guy ropes on a miserable wander to the loo in the middle of the night. This rechargeable torch has a fantastic battery life.
USEFUL FOR
Camping, trekking or for household uses as diverse as cleaning out the oven or finding the candles in a power cut.
HIGH POINT
You can control and adjust the five separate light modes with just a wave of your hand. So no more fumbling around for buttons on the top of your head.
LOW POINT
The instructions are sadly lacking and it took me an age to work out how to adjust the size of the head band.
Outwell Campion Lux Double Sleeping Bag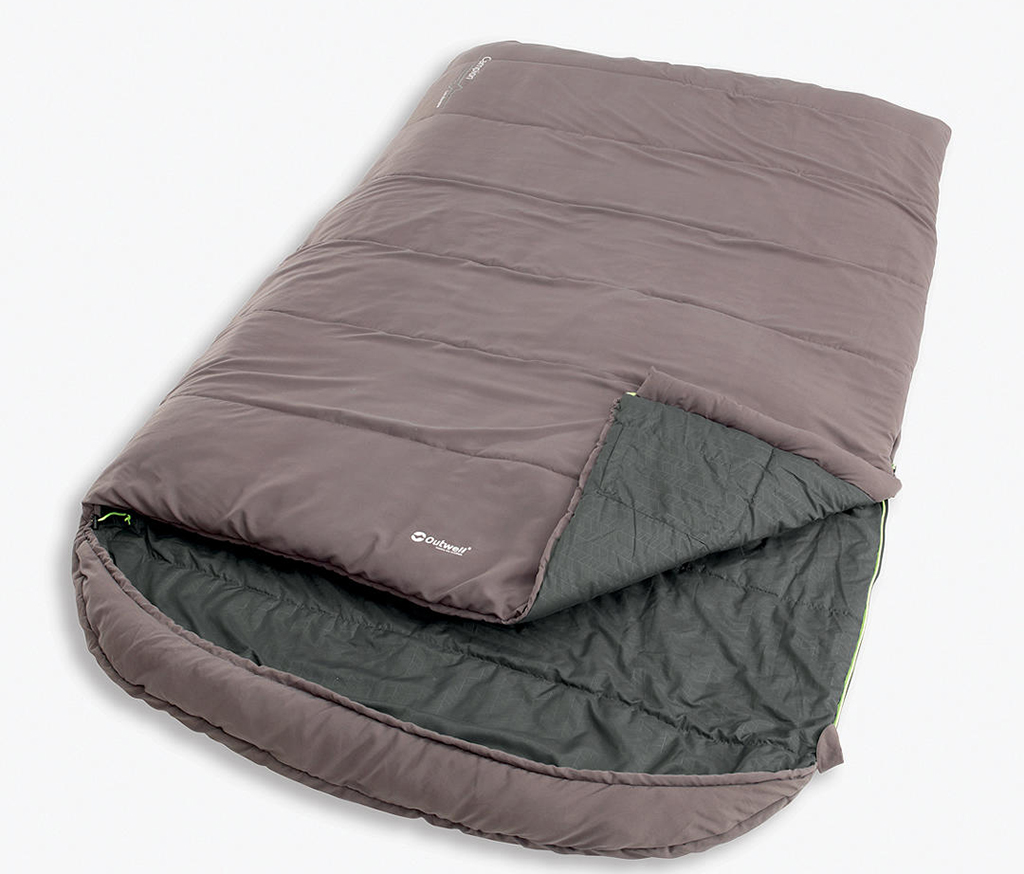 RRP £68.00
www.cotswoldoutdoor.com/p/outwell-campion-lux-double-sleeping-bag-D2224002.html
I WANT IT BECAUSE
Adds a bit more romance to a camping trip and means it's quite similar to sharing the duvet in bed at home and on those chillier nights in the Scottish outdoors and beyond, you could make better use of one another's body heat.
USEFUL FOR
Camping with your other half or for using with one of the kids. Because of its size, it will also be helpful for bigger adults who feel traditional sleeping bags are a bit restrictive.
HIGH POINT
Both my husband and I managed to fit comfortably in the sleeping bag together with a bit of room to spare. His toes were not pushed up against the bottom edge of the bag either. The material was also wonderfully soft and felt like a comfy duvet on the inside.
LOW POINT
If either of us needed to get up for the loo in the middle of the night, it means waking the other one up or disturbing them to some degree. If one person wanted to go to bed sooner than the other, again… there might be grumbles in the night before letting the other one in.
Easy Camp Stripe Cool Bag 28L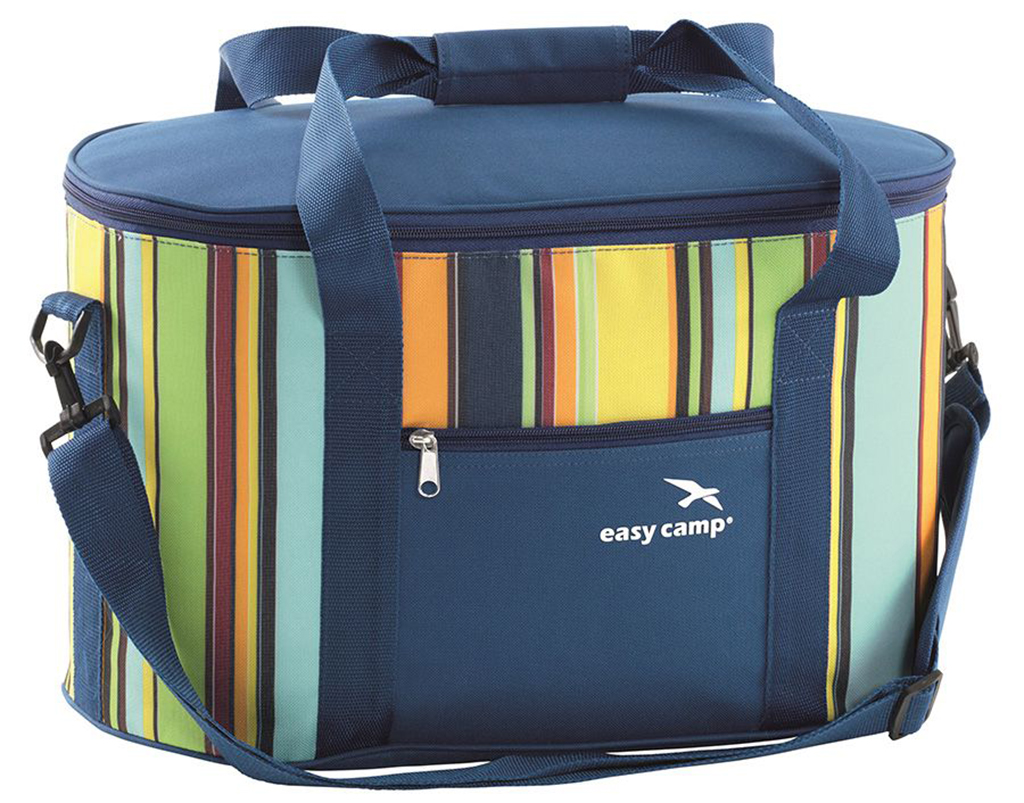 RRP £17.00
www.cotswoldoutdoor.com/p/easy-camp-stripe-cool-bag-l-28l-D3612068.html
I WANT IT BECAUSE
This is a roomy and brightly coloured cool bag that's easy to locate amongst bags of kit when off on a family camping trip. And it's a snip at £17.
USEFUL FOR
Keeping food and drinks cold. This became our go-to bag to pack a picnic in before heading off adventuring for the day.
HIGH POINT
The sturdy handle straps are in addition to a handy shoulder strap which enables you to keep hands free for carrying other bits of kit.
LOW POINT
The oval shape makes it difficult to pack things into neatly and to fit it around other kit when packing up the car.
Vango Embrace Chair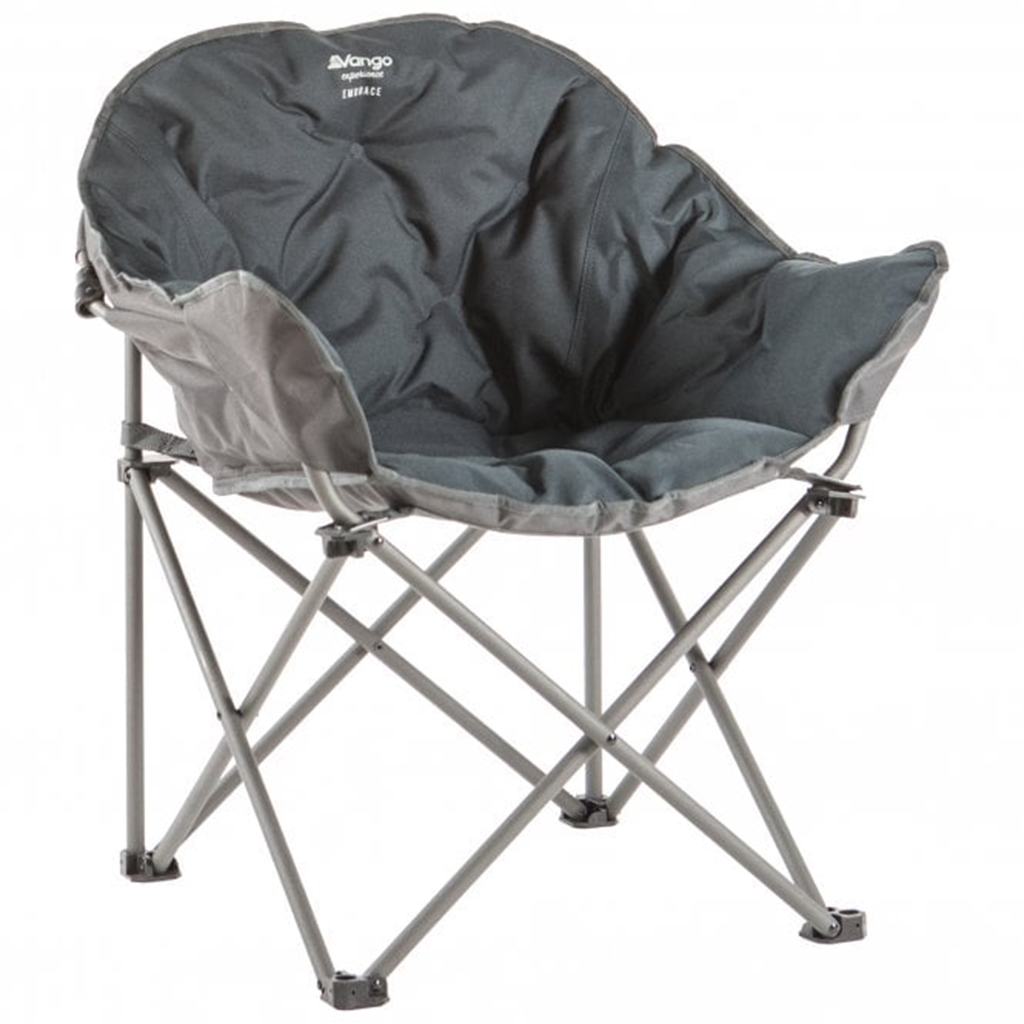 RRP £65.00
www.cotswoldoutdoor.com/p/vango-embrace-chair-D3114080.html?colour=123
I WANT IT BECAUSE
Camping can be exhausting. At the end of the day I want to sit down in a comfy chair with a glass of wine and toast my toes by the campfire. This is that comfy chair. Its padded seat and backrest combined with its wrap-around design makes parking your bottom in this seat feel like having a nice warm hug.
USEFUL FOR
Chilling out by the fire, enjoying a cup of breakfast tea or to pull up to a table for meals.
HIGH POINT
The padding is super-comfy and the steel frame makes it feel secure and robust.
LOW POINT
It's bigger and heavier than a bog-standard camping chair. And there's no drinks holder.
Oboz Campster Sandals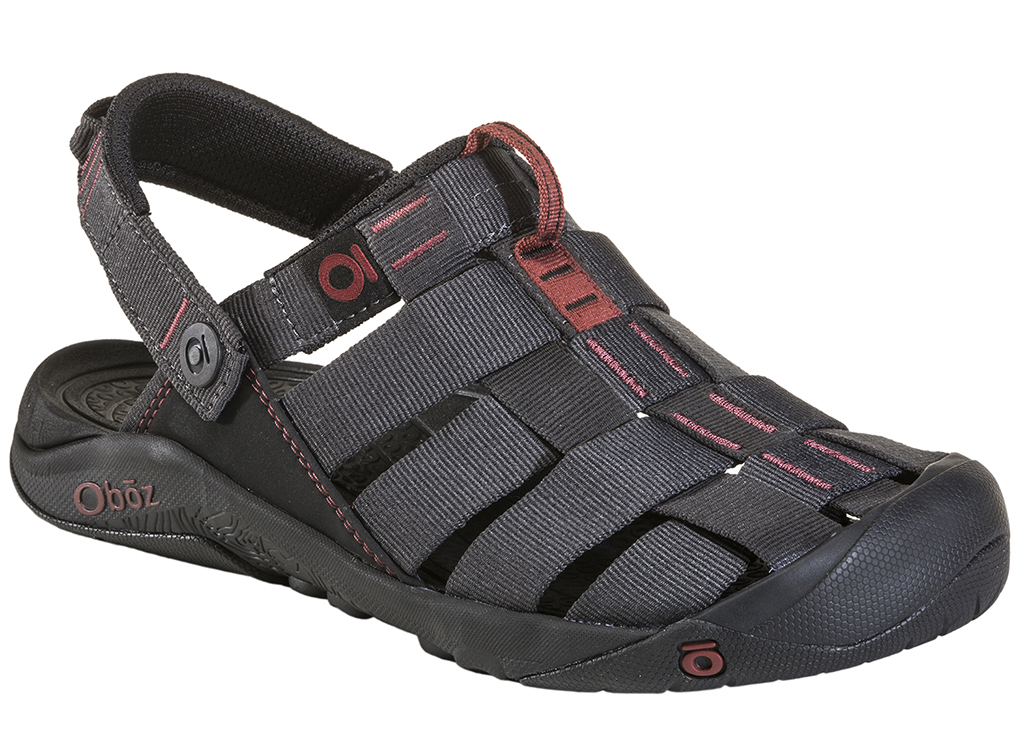 RRP £75.00
https://obozfootwear.com/en-gb/products/womens-campster
I WANT IT BECAUSE
When I'm camping I need to be able to slip easily in and out of shoes as I'm constantly popping in and out of the tent. The pivoting heel strap makes these a breeze to get in and out of.
USEFUL FOR
Chilling out on the campsite or heading off on an adventure to the nearest river. The soles are incredibly sturdy for a sandal and provide great traction, even in the wet. I also keep these at the back door at home as they're perfect for slipping on and off when taking the dog to the garden or pottering around the garden.
HIGH POINT
Comfort is everything.
LOW POINT
They are not bonnie. So if you prefer style over substance then these may not be for you.