This isn't just any Hogmanay steak pie – it's M&S steak pie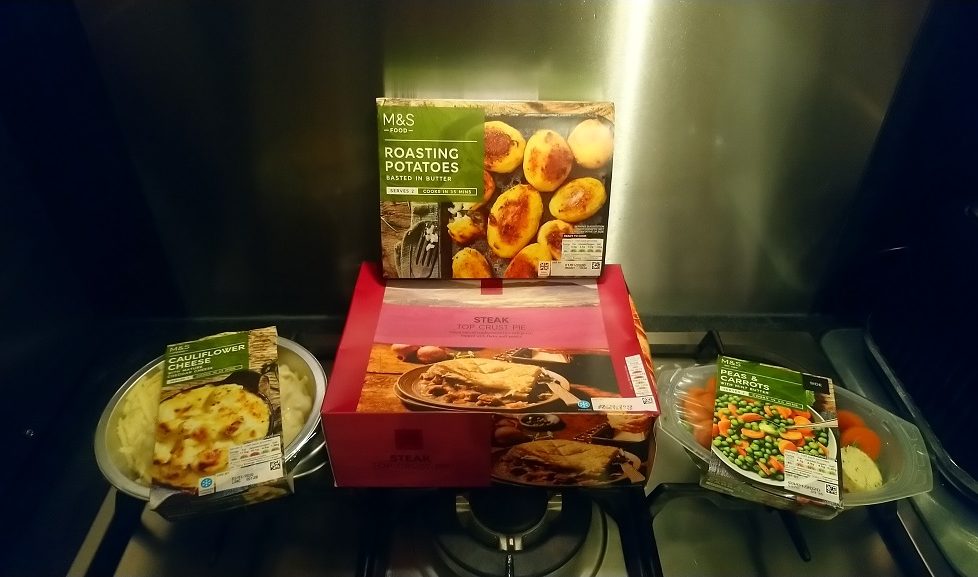 In Scotland, the traditional way to see out the old year each Hogmanay is with a steak pie.
Scottish Field was invited to taste test Marks & Spencer's Top Crust Steak Pie, which is now back in stores across the country, and is set to be the star of the show in the 2020 New Year line up.
Weighing a whopping 1kg and serving four, the pie (£12) is made with slow cooked tender beef from M&S Select Farms.
My family were delighted to try this substantial pie, and we were not disappointed in the slightest. My daughter is a big fan of pastry, so she was absolutely delighted by this all-butter pastry. It's light and flaky, and, importantly, cuts easily when it comes to serving up time.
As for the meat and gravy of the pie, it was a delight. Sometimes, it can be over-peppered, and in others, has too much salt, but this was the perfect balance for my palate. The meat is soft and tender, and has a lovely texture.
It's not a surprise to learn that M&S is expecting to sell nearly 60,000 steak pies in Scotland.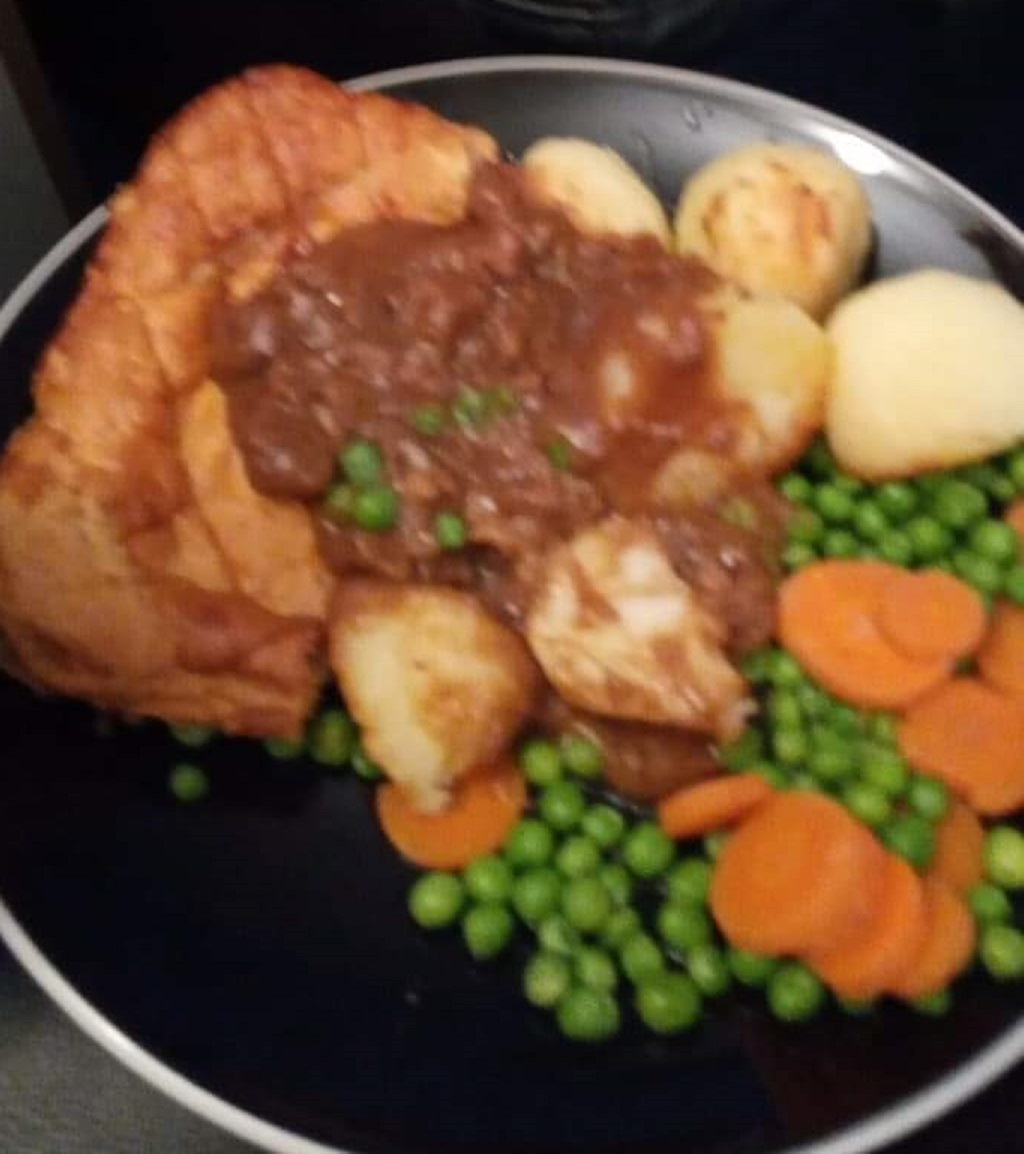 To accompany our pie, we opted for the roast potatoes, which had been basted in butter. Normally, my roasties tend to be done in a goose fat (we don't tend to make them at home too often!), so this was a very pleasant change. The exteriors of the spuds were pleasantly crispy, without being too hard, and flavour was top notch. You could taste the butter, without the flavour being overpowering.
We opted for some peas and carrots to go with this, which came with a minty flavour. My daughter has been a fan of peas since she was tiny, and not a single one was left. The mint is there, but it's pleasantly subtle, without being blatantly in your face. All very tasty indeed.
My other choice of side was cauliflower cheese. I'm just too lazy to make a cheese sauce, as otherwise I'd have a lot more macaroni and cauliflower cheese at home, but this had a great flavour too it, with a good, strong cheddar.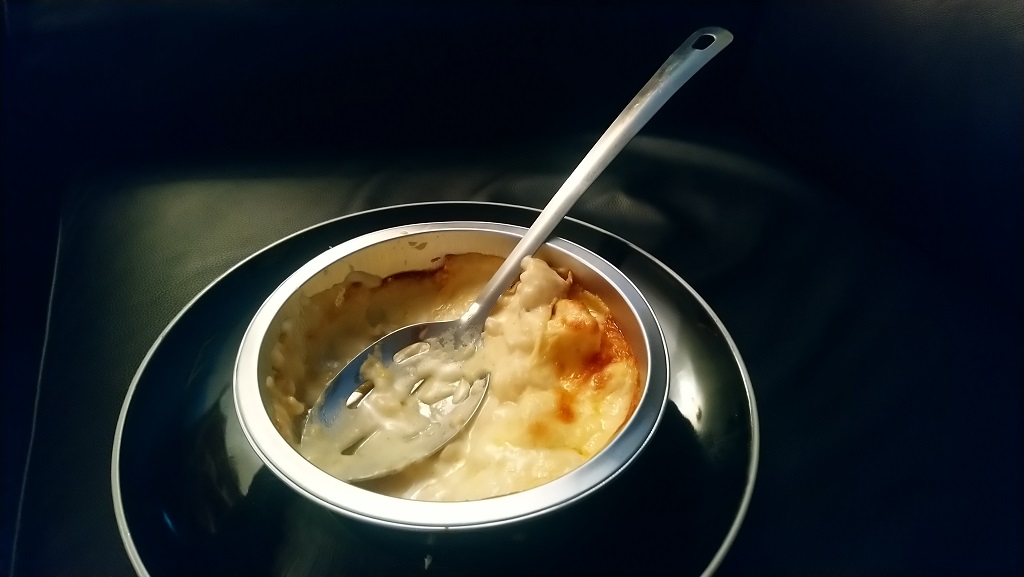 Unlike many carveries I've visited, where the cheese took the form of a watered down milk, this is most definitely a flavour you won't miss. It came out of the over looking just the way I like it – a little bit brown, so you can see the cheese is there, and it looks cooked. The flavour is superb – we didn't leave any behind.
For dessert, we opted for Mark & Spencer's 2020 Vanilla Cheesecake. This 1kg beauty serves 10, and costs £10. If love cheesecake, you will love this.
This comprises a Madagascan vanilla topping, which cut beautifully. The cheesecake has a beautiful, sweet flavour, that retains its structural integrity when you cut into it, rather than falling apart or becoming a gooey mess as soon as the first cut is made.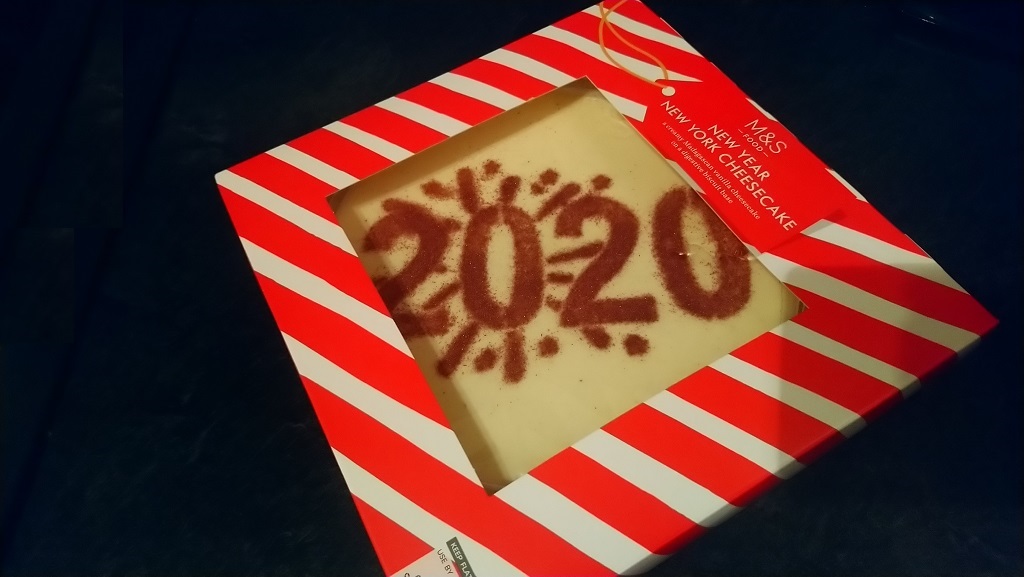 As for the base, this has been made from digestive biscuits, and has a lovely sweet taste. Again, it keeps its shape when cut, and doesn't crumble into nothing.
The whole cheesecake is topped with a 2020 motif, making it entirely appropriate for the New Year.
The Best Ever Steak Pie (serves two) also joins this year's New Year dine in deal. Grab yours, along with a side, dessert and bottle of Prosecco for £15.
Other goodies this year from Marks & Spencer includes:
Arguably one of the most luxurious Dine In menus to date with favourites featuring from the Gastropub and Best Ever collections – this year sees the introduction of the irresistible Best Ever Chicken Kiev and Melt in the Middle Chocolate Puddings (which are now filled with 50% more oozy melting chocolate).
Serving two for just £15, you'll get a main, side, dessert and bottle of Prosecco (or a bottle of wine, soft drinks, or a box of chocolates) and save up to a massive £13.80!
The menu includes:
Our Best Ever Chicken Kiev, £10
Truffled Cauliflower Cheese, £2.80
Gastropub Melt in the Middle Chocolate Puddings, £3.50
Conte Priuli Prosecco, £12
Dine In is running until 1 January.
Subject to availability and in selected stores only. £13.80 saving calculated using most expensive basket of items in deal.