The Big Dalmahoy Sleepover is what dreams are made of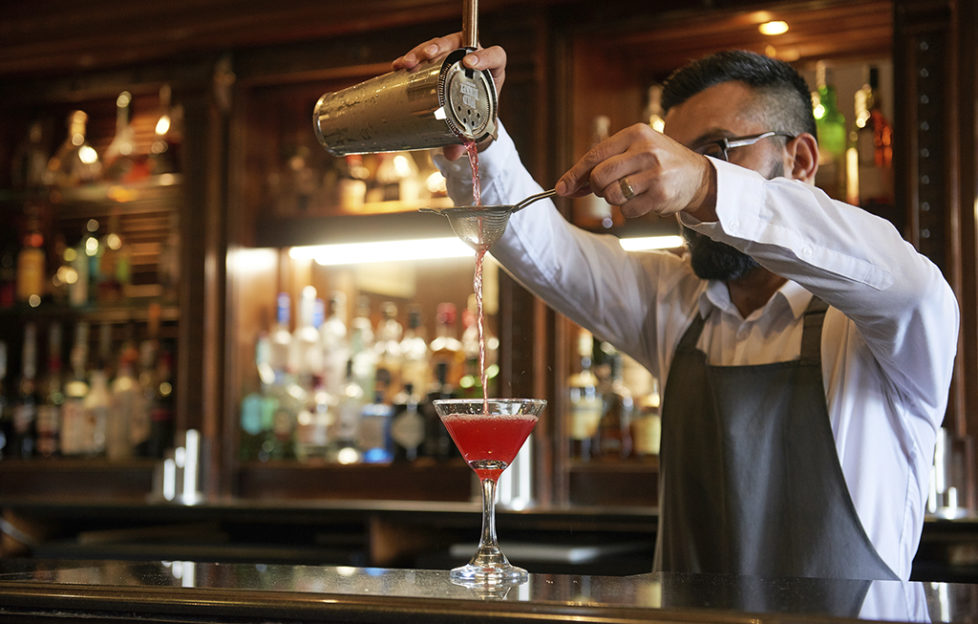 Driving up a long, twisting driveway is surely the best start to any great Scottish getaway.
Through the grand estate gates, past the lines of greenery and on to the country house, it marks the end of a crazed week, and the beginning of an indulgent retreat.
As my colleague Stephanie and I took off for The Big Dalmahoy Sleepover at the newly refurbished Dalmahoy Hotel & Country Club, a four-star hotel set amidst 1,000 acres of parkland on the outskirts of Edinburgh, we couldn't have asked for more picturesque surroundings.
What we hadn't appreciated is that we would be embarking on a delectable day's eat-athon (think Dawn French/Vicar of Dibley at Christmas dinner) which was as much a joy for the eyes as for the taste buds…
After the short walk from the car to the doorway, we'd been left battered by Scotland's predictably unpredictable weather, and so were delighted to be met by a warm welcome – in every sense.
Handed some freshly popped popcorn as we entered, the cosy, traditional-style interiors matched the greeting, and soon we were led away through the maze of over 200 refurbished rooms in the newer part of the hotel. (Next time, we might take a leaf out of Hansel and Gretel's book – a trail of breadcrumbs might have aided our woeful sense of direction…)
We reached our room which had wonderful views of rolling East Lothian countryside. It was a nice mix of the old and the new. The mixture of greys, paisley prints and Scottish artwork was sympathetic to the building's roots – which dates back to 1725 – but also brought the comforts of modern life. There were even in-built USB ports for those needing to catch up on some work.
A pre-dinner drinks trolley visited our room which was a delightful surprise, and before we knew it we were heading off to a wine tasting with Richie Laing, wine and spirits guru from Matthew Clark. These wines were paired with some beautifully presented canapes. A personal favourite was the filled Yorkshire pudding – a roast beef dinner in one – which tasted just as good as it looked.
The provenance of Dalmahoy's produce is of the utmost importance, so whether it's their seafood from the west coast, their meat from local farmers, or their herbs from their very own garden, their ingredients are sustainably sourced and deliciously fresh.
These rather sizeable tasters led us perfectly onto dinner. Beginning with the curried chicken and prune terrine, Melba toast and pistachio crumb, my starter was just like coronation chicken that had been given a country house makeover, and not a single scrap was leftover. Stephanie, on the other hand, opted for the Edinburgh gin cured salmon, pickled cucumber and orange gel which she noted was a lovely introduction to the evening menu.
Up next was the main event, and neither of us could look past a late-Easter celebration of herb crusted lamb cutlets, confit croquette and peas. One extra gravy boat away from perfection, we were both smacking our lips at this rich, hearty classic.
Never ones to turn down a sweet palate cleanser, we just about had enough room for dessert. I chose the raspberry poached pear, coconut panna cotta, with crushed meringues, while Stephanie went for the Glayva crème brûlée with lavender biscotti, and both lived up to expectation.
Perfectly poached, my pear was soft enough to avoid the usual chasing-around-the-plate scenario. Stephanie said that she could really taste the lavender in her biscotti, but was ultimately beaten by the sweetness and couldn't quite finish off the last few mouthfuls.
We adjourned to the Cocktail Bar where a cheese board was awaiting us, (I did say to think Vicar of Dibley) which was a delightful ending to a rather indulgent night. Each plate that was served to us was certainly a bravura performance.
Overall, the experience at the refurbished Dalmahoy Hotel & Country Club felt like an absolute treat, and far removed from the daily grind, in spite of its proximity to the capital.
To find out more about the hotel, visit their website.