Spring food markets returning to Bowhouse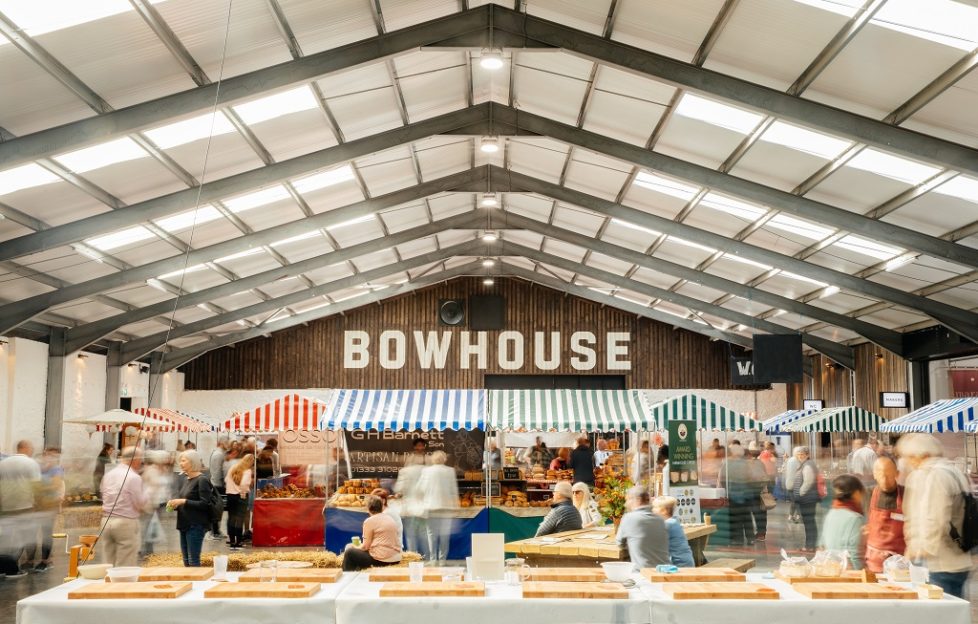 Bowhouse Market Weekends will be returning to the East Neuk of Fife in 2020, with a series of spring themed markets from March onwards.
The monthly market weekends at Bowhouse are free to attend, giving visitors the opportunity to meet, discuss and taste food and drink from Scotland's best artisan producers.
A destination for food and drink, Bowhouse was formed as a space for local artisan producers to work in a collective space.
The weekends welcome the best of local and Scottish producers for a two-day showcase of their products, with demonstrations, local musical performances and hands-on activities for all ages.
Taking place on Saturday 14 and Sunday 15 March from 10am-4pm, the market weekends will have a coasts and waters theme, tying the Visit Scotland Coasts and Waters theme for 2020.
There will also be coastal walks which will depart from Bowhouse for seaweed foraging and demonstrations for gathering and preparing bounty from the shore. The RSPB will be in attendance, with a series of bird themed activities for children as well as coastal bird spotting.
The following month, on 11 and 12 April, against from 10am-4pm, the Market Weekend will have an organic theme. Organic traders will include Futtle Organic, the brewery and distillery based at Bowhouse and the market trader The Wright Root who will selling fruit and vegetables from their small holding.
In the Street Food Area, Falkland Kitchen Farm will be selling a selection of hot and cold treats made from their own seasonal produce. Balcaskie Estate will be selling their own organic, beef and lamb. Food writer and campaigner, Andrew Whitely from Scotland the Bread, which has its mill at Bowhouse, will invite people into the mill to see the full process.
The Soil Association will be the education partner, hosting fun and informative workshops for children to learn about soil health for growing plants and feeding animals.
Taking place on Saturday 9 and Sunday 10 May, the May Market Weekend from 10am-4pm will celebrate wild food and foraging partnering with the Foraging Fortnight festival.
Visitors will be able to learn about all kinds of food, drink which uses seasonal wild plants and flowers. There will be a class on sustainable harvesting along the shoreline, and hedgerow foraging for all ages. The partner charity at this market will be the Ecology Centre, who will be hosting children's woodland craft workshops. They will also be selling products which have been hand-made at the Ecology Centre.
Based on the Balcaskie Estate in the East Neuk of Fife, Bowhouse opened as a makers' hub for local food and drink producers in July 2017, working to provide the missing link between field and fork for producer and consumer.
The market weekends continue to welcome thousands of visitors each month. An increasing number of producers are based at Bowhouse from Scotland the Bread's organic mill to shellfish specialist, Langoustine the Box. Last year saw the launch of the Mill House café at Bowhouse as well as the opening of the tap room at the Futtle Organic Brewery.
Further details can be found at bowhousefife.com