Whyte & Mackay launches Wildcat Bramble gin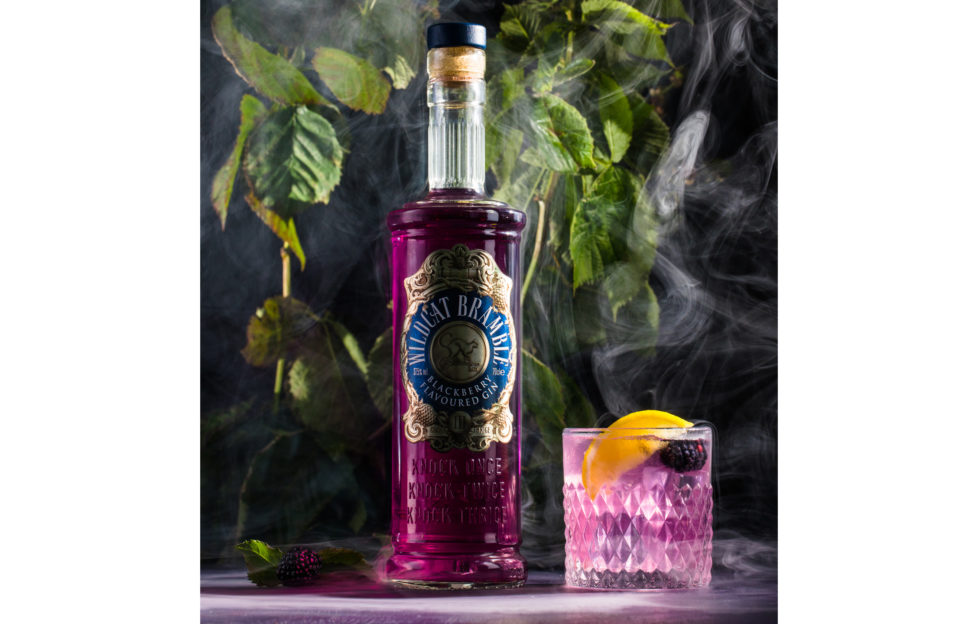 Whyte & Mackay continues to grow its gin portfolio by announcing the launch of a new flavour, Wildcat Bramble – the darker, thornier sister to Wildcat Gin.
Available at Tesco throughout the UK, as well as in selected bars, Wildcat Bramble has been created to meet consumer demand for fun, varied flavours in up-tempo, after-dark occasions.
Its packaging mirrors the core Wildcat brand, but with additional thorny imagery to convey the bramble bush. With an ABV of 37.5%, the gin gives a rich burst of berry flavour when drunk long with tonic and is said to turn a glass of Prosecco into a delicious decadent treat. Curious gin fans can expect notes of blackberry, raspberry, hedgerow fruits and cherry for a sweet, balanced taste.
Much like the liquid and the packaging, the history of the bramble is a dark one, with few people aware that the bramble is a cursed fruit and has been for centuries. As the story goes, the devil himself cursed the bramble bush in a fit of rage after landing on its prickly thorns. From that day until now, it's said that no one should dare to consume brambles after 29 September .  The Bramble PR, influencer and social media campaign will invite people throughout the UK to help break this curse by trying this new bramble flavoured gin.
The launch campaign will also see Wildcat Bramble take drinks trollies to media houses to give them the opportunity to sample this mysterious, dark, and innovative new liquid.
Mike Greggs, Whyte & Mackay general manager of UK, France and Germany, said: "We are delighted to launch Wildcat Bramble, the darker, thornier sister of our original 'gin of the night' Wildcat.
"Wildcat Bramble is a decadent new liquid with a mysterious and uncommon flavour, specifically designed to meet consumer demand for new, fun flavours of gin perfect for those after dark occasions."
Wildcat Bramble's release comes toward the end of a busy year for Wildcat Gin, which since its launch in 2018, has become the headline sponsor for LGBTQ +, clubbing collective Sink the Pink, popping up a perception bending 'Ginfinity Room' at their events throughout the UK.
Wildcat Gin 70cl will be available in Tesco and selected bars throughout the UK, with an RSP of £26.  Additionally, it's available on Amazon.co.uk. For more information visit www.wildcat-gin.com