Distillery stops spirit production to make sanitiser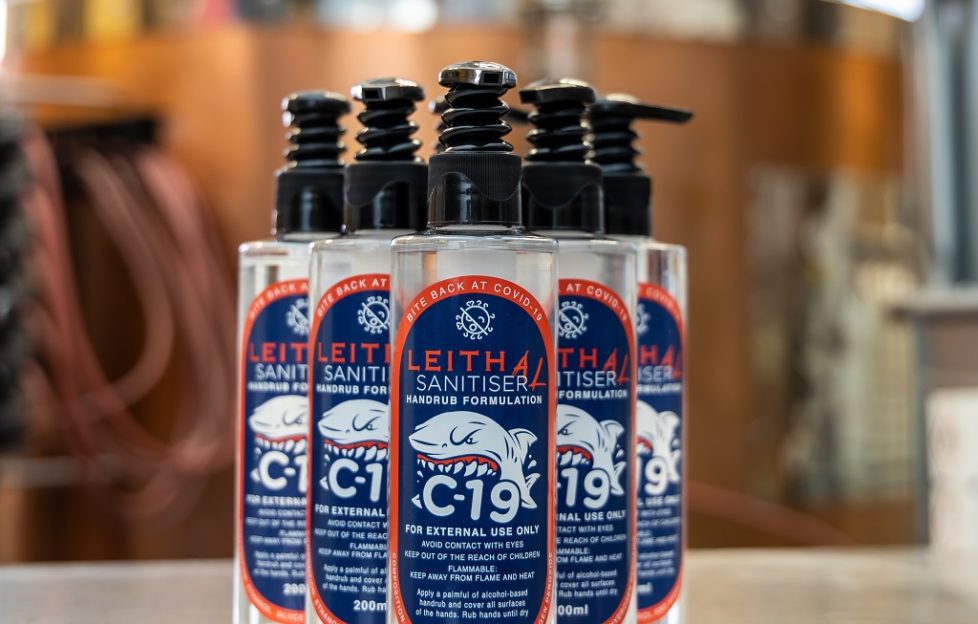 Leith Spirits distillery in Edinburgh has suspended production of gin, vodka and rum to make high strength hand sanitiser to help protect the most vulnerable against coronavirus.
Forking out £35,000 in duties on just the alcohol they have used so far, the company is offering the bottles completely free to those who need in response to widespread shortages amid the COVID-19 pandemic.
Now Leith Spirits is accepting donations to help keep production going via a GoFundMe page.
Co-founder Karin Mair said: 'It's not for sale and it's not for profit – we're taking the hit. All donations will be used solely to produce more hand sanitiser for the community.'
Since announcing the move on Twitter, which included a plea for help in sourcing additional bottles to put it in, the company has been inundated with support and offers to help.
Hundreds of bottles have already been produced and are being used by care homes, healthcare providers, elderly residents and police officers in the community.
The small Leith Spirits team, working around the clock, have set aside over 1000 litres of high-strength alcohol to make an initial 12,000 bottles of the germ killing hand rub. Produced in accordance with WHO guidelines, other components include glycerin and demineralised water.
Karin continued: 'It started when we made some last week for staff covering an event in Glasgow, and then some more for family and friends.
'But as the situation escalated, it became clear we could make a real difference by utilising our entire production facility to produce as much as we can. Our community supports us, so it's good to do something for them.'
With production well underway, the company has set-up an online form on their website for organisations to request deliveries of the sanitiser.
They are also seeking volunteers to assist with distribution. You can find the online form HERE.