Fantastic food that was found by foraging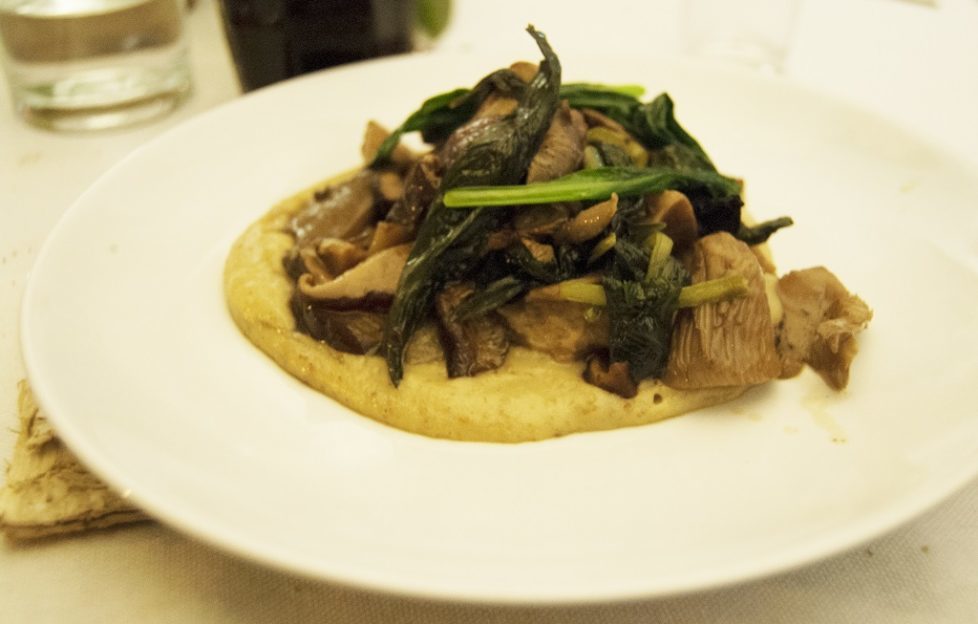 For most of us, the notion of a little hunting-gathering in search of dinner would be somewhat of an alien concept, but for Rupert Waites and Tom Chisholm sourcing their food locally from the land is how they make their living.
Putting their extensive foraging knowledge and hospitality experience to good use, the pair, known as Buck and Birch, now host Nurture Nature, Eat communal dinners inspired by the wild larder of Edinburgh and the Lothians.
We went to the first dinner in their series, held at Dalriada on Edinburgh's Portobello Promenade. The menu promised to encapsulate the very best seasonal ingredients, taking diners on a culinary journey along Scotland's beautiful coastlines, through hedgerows, fields and forests.
We kicked off the evening with a twist on the classic Kir Royale; organic prosecco topped with Buck and Birch's very own wild elderberry liquor Aelder Elixir.
We enjoyed canapés of cured venison with capers, or for the vegetarians, plum flavoured with miso and capers, both super tasty. Next up were oysters served with locally foraged wild garlic which went down a treat. Staying close to the shore, we followed this with razor clams, mussels and a medley of dehydrated seaweed collected from the beach were served with a consommé.
The main courses were wood pigeon with barley and 'the greens they like to eat' served with a raspberry vinaigrette followed by braised hare with lots of wild mushrooms and wild garlic. The vegetarian option for this course was exceptional – meaty oyster mushrooms that were dehydrated shortly after they were foraged and then rehydrated in birch wine.
Before pudding we enjoyed a palate cleansing salad of greens foraged from beside the River Esk with nuts that added great texture to the dish.
Steering away from refined sugar we enjoyed a malted parsnip cake with birch syrup and hogweed seed garnished with parsnip 'leather' for pudding. A final sweet bite came in the form of a birch sap caramel.
All in all the dinner was delicious. The foraging aspect is what is going to make these dinners a real attraction for Edinburgh's foodies. An explanation of each course by the chef was great as well as the local knowledge he was able to provide on where each ingredient came from, stopping short of revealing his favourite foraging patches of course!
Dates for the 'Nurture Nature, Eat' event are: Friday 18 May; Saturday 19 May; Friday 13 July; Saturday 14 July; Friday 14 September; Saturday 15 September; Friday 16 November; Saturday 17 November.
Tickets for 'Nurture Nature, Eat' are on sale for £54.49 and can be booked online via Eventbrite.