Brunch To Go with Edinburgh's Waldorf Astoria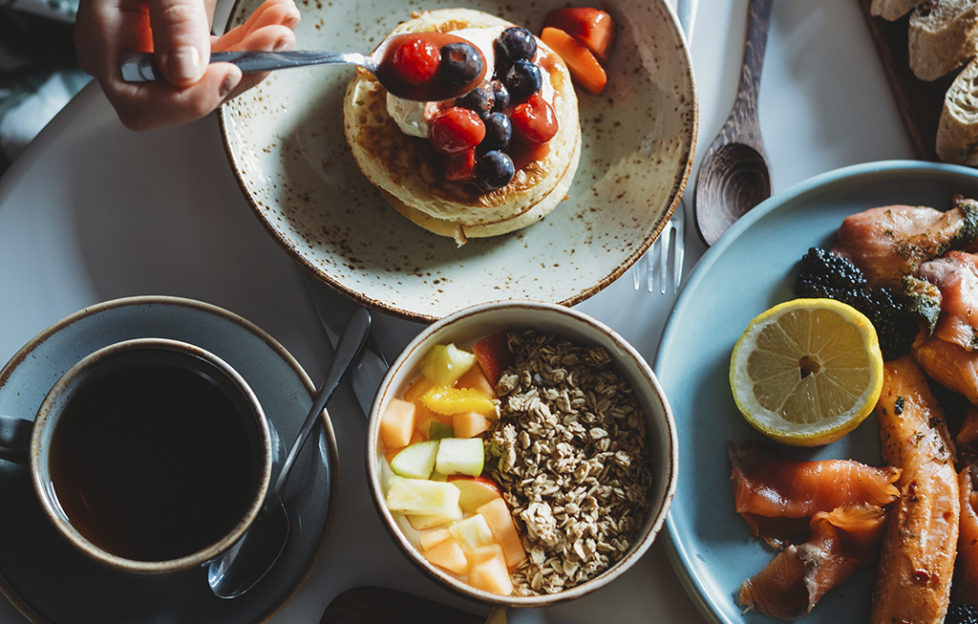 By the time we emerge from this spate of lockdowns, home-schooling and working from home, we will all be experts at adapting – particularly those working in hospitality.
Almost every day, another restaurant, hotel or café is turning their hand to home delivery services and takeaways, and for those of us who have lost all motivation to cook, the opportunity to enjoy fine fare without lifting a finger holds great appeal.
Cue Edinburgh's Waldorf Astoria, The Caledonian hotel, who have launched a brunch delivery service to those within an EH1 – 17 post code. As a particular fan of brunch on a lazy Sunday with friends, this was a delectable treat and reminder of the simple pleasures. Granted, I missed walking through the doors of the spectacularly beautiful Waldorf Astoria to be greeted by smiling staff, but the food was every bit as scrumptious as expected.
Unearthing the many layers of goodies when the box arrived on the doorstep felt like gazing into Mary Poppin's bottomless bag. The first to be devoured was their honey Greek yoghurt with homemade granola, mini croissants, pain au chocolat, and some beautifully prepared fresh fruit with freshly squeezed orange juice. They also include a small selection of teas and coffee – what's not to love? Having even the simplest things prepared for you makes it feel like a real treat, and aside from having to pop the pastries in the oven to warm up for five minutes, absolutely no additional work was required. Winning.
Drop scone pancakes (also warmed in the oven) were undoubtedly a highlight, even though we like to think our own pancakes are pretty good. Served with a generous side of vanilla cream and berry compote, these were oozing with butter and as fluffy as anything – utterly scrumptious. If we could have put in a request for a refill of these, we would have done!
A pause for breath (and a wee walk round the block to make room) was required before starting on the next round of epicurean delights, which included a trio of salmon platter with lemon and Avruga caviar, along with a selection of bread, charcuterie and Scottish cheese. Truthfully, the box in its entirety could have easily fed three, or even four people.
The brunch can be upgraded to include Bloody Mary cocktails or even a bottle of Laurent-Perrier Champagne for those extra special celebrations. The price tag to include the Laurent-Perrier takes the total up to £79 for two people which is not exactly cheap, but considering the price of the bubbly alone that's not a bad deal. Besides, amidst the current state of flux can you put a price on a touch of luxury? For quality food delivered straight to your door, this Brunch To Go really hit the spot. An excellent way to make the most of life's simple pleasures.
Delivery from Wednesday – Sunday. Menu can be viewed in full HERE. 
Brunch for two people: £49
Brunch for two people with Bloody Mary cocktails: £69
Brunch for two people with bottle of Laurent-Perrier Champagne: £79
There is no additional charge for pick-up; delivery is available for £10 for EH1 – 17.