Rediscovering the beauty hidden in birch water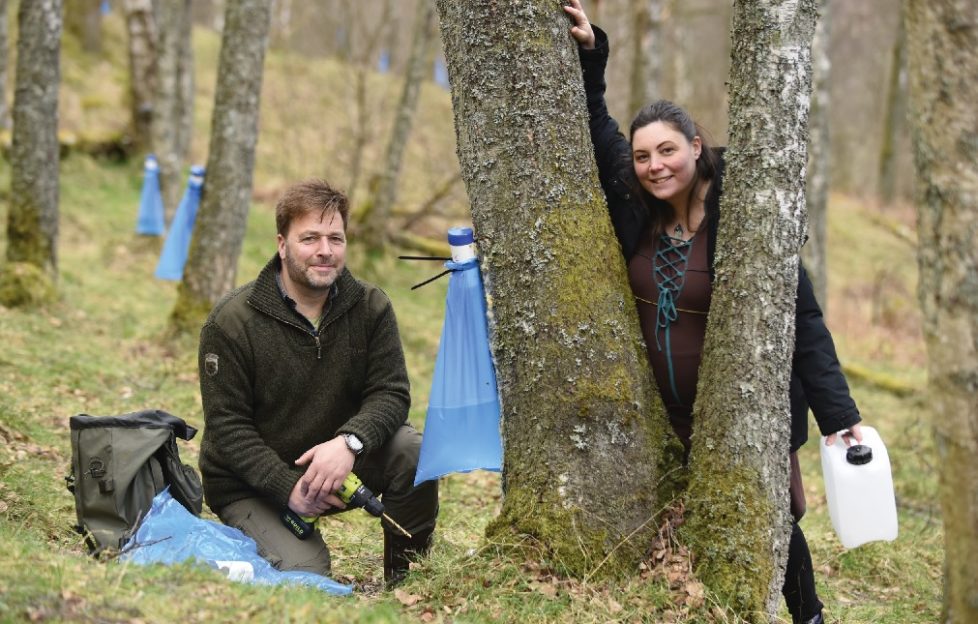 Whether it's our world renowned whisky, incomparable Irn-Bru or the current tsunami of artisanal gins, Scotland produces a veritable bounty of beverages.
Yet there is no drink that is more firmly rooted in the Scottish countryside than a new elixir being produced in Perthshire.
For much of the past five thousand years people across the Highlands have been tapping birch trees – considered to be among the oldest species of tree still living – and then drinking the sap as a revitalising tonic following the harsh winters.
The sap, which has an almost identical consistency to water, contains anti-oxidants and essential minerals including Potassium, Calcium and Vitamin C.
'People would drink it themselves, give it to babies and even give it to the cattle,' explains Rob Clamp, one half of Perthshire-based company Birken Tree.
Husband and wife team Rob and Gabrielle are attempting to bring back this ancient practice and put birch water back on the drinks menu.
After tasting birch water bought in a supermarket in Scotland and realising that the product was produced in Finland, healer Gabrielle and forester Rob set about finding a Scottish equivalent, but were surprised to find that there were no local producers.
'We realised that most birch water in the UK comes from Latvia, Russia, Belarus or Finland,' he said.
READ THE FULL STORY IN THE JULY 2019 EDITION OF SCOTTISH FIELD.