Granola recipe by Chef Liam Tomlin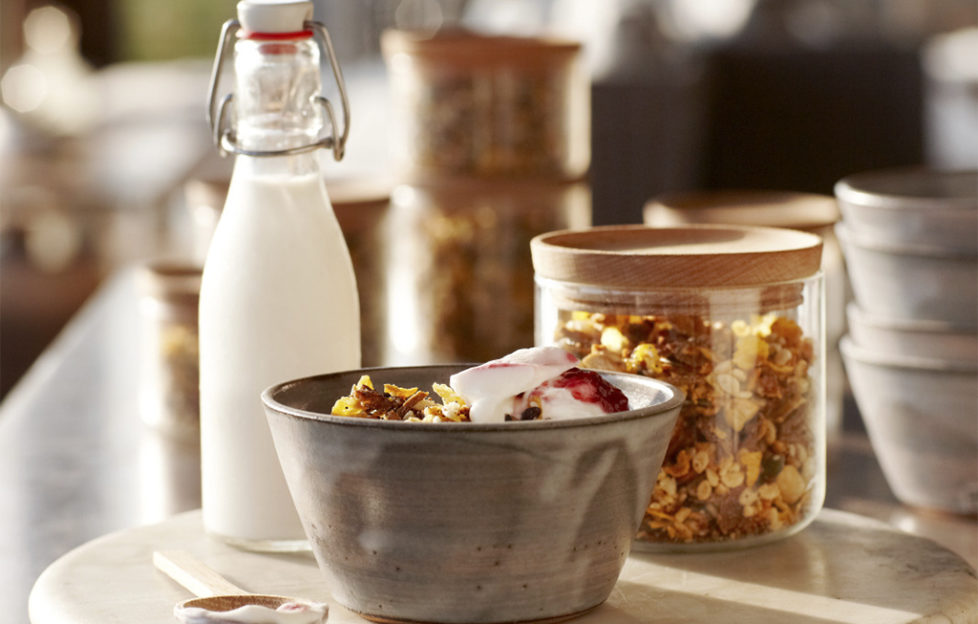 Granola Recipe
Bran flakes: 1 cup
Corn flakes: 1 cup
Puffed rice: 1 cup
Pumpkin seeds: 1 cup
Sesame seeds: 1 cup
Sunflower seeds: 1 cup
Linseeds: 1 cup
Poppy seeds: 1 cup
Honey: 1 cup
Butter: 1 cup
Melt the butter and the honey together in a small saucepan over a low heat.
Pour the mixture over the other ingredients while still warm and mix well.
Bake at 120°C for about 2 hours, checking and stirring regularly. It can burn easily so keep an eye on it.
Remove from the oven and allow to cool.
Serve with fresh, seasonal fruit, your favourite yoghurt and a drizzle of honey.
Recipe © Chef Liam Tomlin from Singita Sweni Lodge, South Africa | http://www.singita.com/
Those at home with pent up wanderlust can begin their days as if they are off-the-beaten track in Singita Kruger National Park at the stylish Singita Sweni Lodge, with a bowl of indulgent yet nourishing granola.
Tucked into the banks of the Sweni River, Singita Sweni Lodge is located in Singita's private 33,000-acre concession in South Africa. Having collaborated with award-winning Cape Town-based chef Liam Tomlin, Singita Sweni offers guests the opportunity to experience safari dining unlike anywhere in the world.