A tasty way to enjoy vegetarian haggis burgers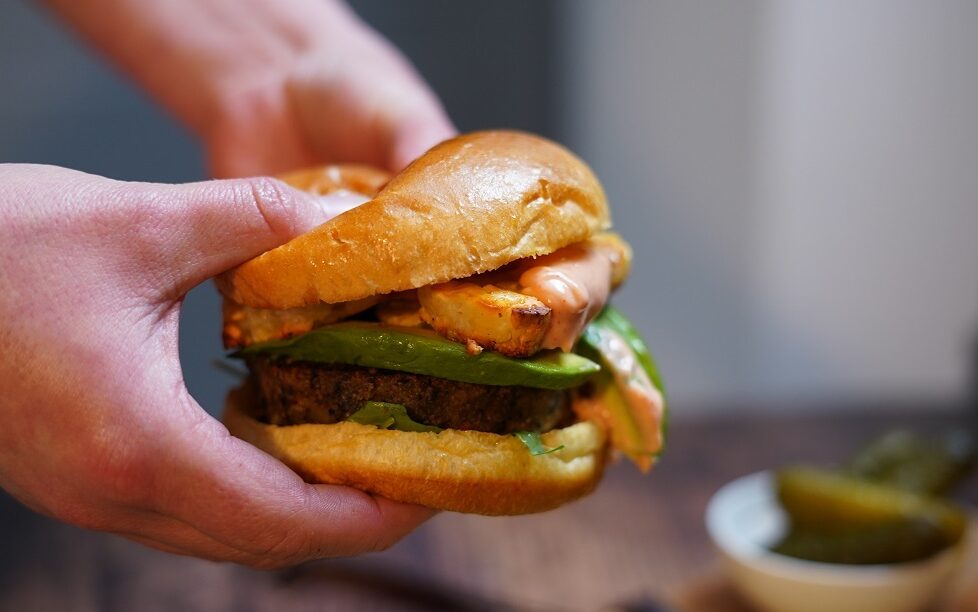 Vegetarian haggis veggie burger
600g vegetarian haggis
90g dried breadcrumbs
2 eggs
1/2 tsp dried ground sage
1/2 tsp dried thyme
1 tsp onion powder (or garlic powder)
3/4 tsp black pepper
3/4 tsp salt
½ tsp sugar (any)
For toppings: 100g halloumi
2 avocados
4 tbsp sriracha mayonnaise
1 red onion
Half bag of rocket
4 brioche buns
Gherkins
Pre-crumble the veggie haggis then mix in breadcrumbs, spices and egg then roll into 4 patties. Fry or grill on the BBQ until brown.
Slice halloumi into strips and grill or BBQ until crisp.
Halve the brioche buns and smash up the avocado to smear onto the insides.
Place veggie haggis patty on top.
Garnish with your salad and mayo.
Recipe © Macsween | https://www.macsween.co.uk/
Scotland's national dish comes in several forms, including one for vegetarians.
Courtesy of Macsween, we're mixing things this week up to bring you haggis in new and interesting ways.
Today, we bring a recipe for vegetarians to enjoy, with a tasty vegetarian haggis veggie burger!