Get your 'Bake Off' on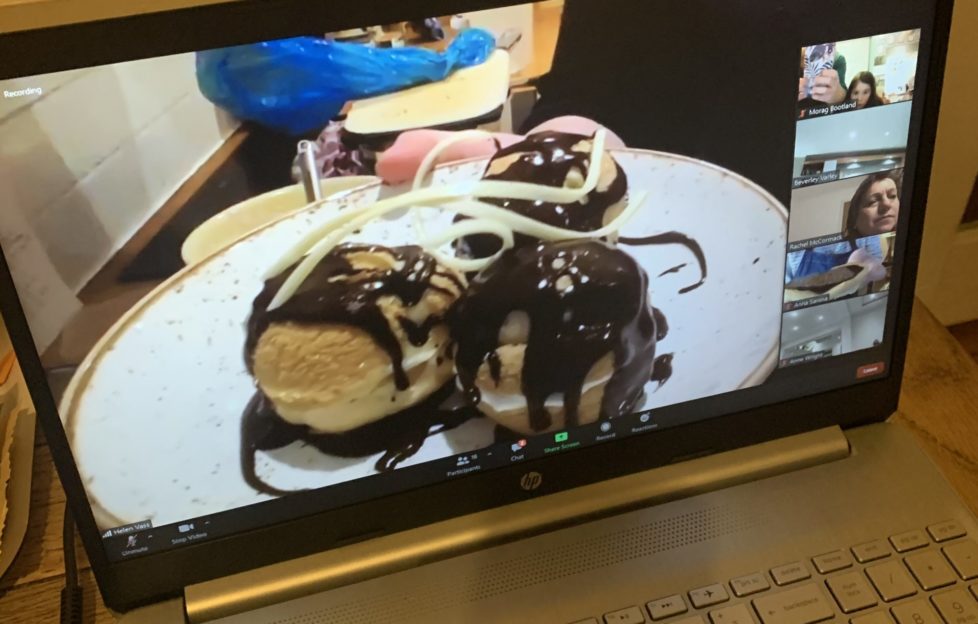 LOCKDOWN getting a bit monotonous? Looking for new ways to connect with friends? Or give the kids something to do other than home schooling and Tik Tok?
My 11-year-old daughter and I had the pleasure of taking part in a virtual choux masterclass hosted by award-winning Glaswegian pastry chef Helen Vass as part of YORStory, a new food and drink storytelling series created and co-hosted by fellow Glaswegian food and drink writer, broadcaster and author Rachel McCormack.
The sessions are fully interactive, provide access to experts, and can be joined as a group or solo. We spent a very pleasant evening elbow deep in deliciously naughty ingredients and dirtied every dish in the kitchen. And, by the end of the class, although our choux buns were far from perfect, I can say that they were delicious. Helen's instructions were easy to follow and being able to ask her for advice as we baked was a real bonus.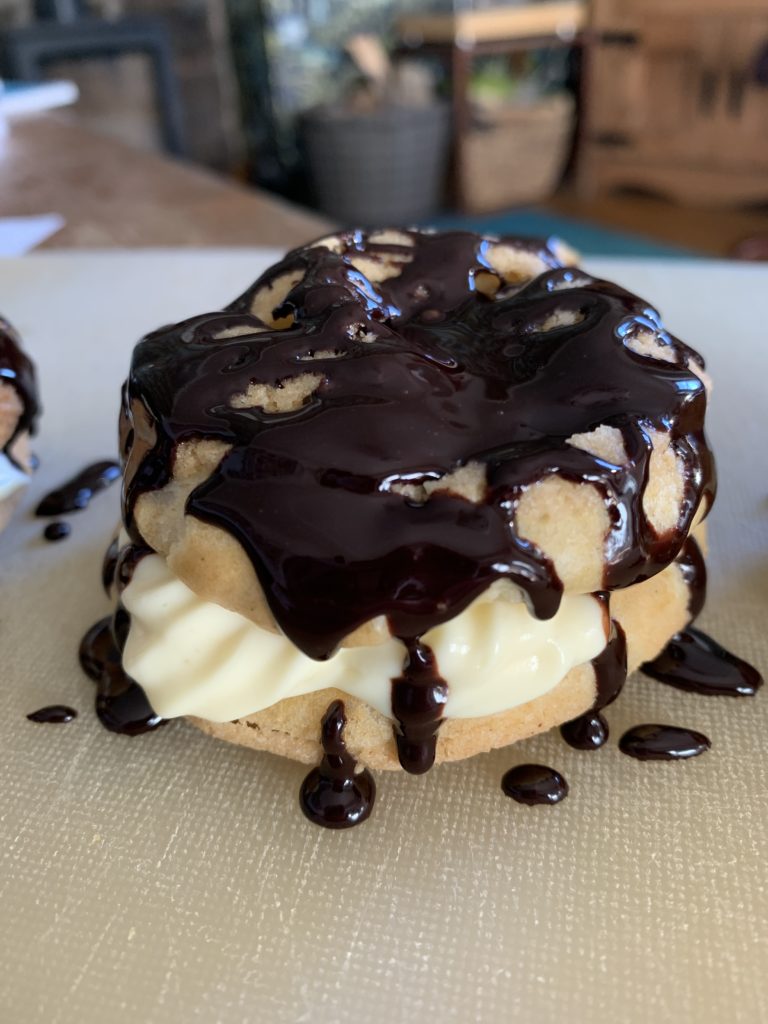 We were sent a list of ingredients and equipment required in advance to allow us to cook-a-long with Helen. Or, for anyone who likes to work at their own pace, you are sent instructions and a recording of the demo so that you can make your own choux at your leisure.
The masterclass was great fun and allowed us to branch out into an area of baking that we would not otherwise have dared to try. Upcoming classes are detailed below. To book, or see more details visit www.yorstories.com
Helen Vass has worked with some of the best pastry chefs in both Spain and the UK. In 2016, she was part of the winning team of the BBC's Bake Off Creme de la Creme and, in 2018, she was the only British winner of a Les Dames d'Escoffier Legacy Award to the highly prestigious James Beard Foundation in New York, where she worked with Massimo Bottura, one of the best chefs in the world.
Upcoming YORStory events:
Thursday 28 January 6pm-8pm GMT (£12.99)
Skill up on all things CHOUX Pastry! Hosted by Helen Vass – Cookery masterclass and story-telling
Get your Bake Off game on and make the perfect choux.
Fancy baking something a little more ambitious than banana bread during lockdown, well choux pastry can be a pain to perfect but is super impressive once you've learnt the tricks of the trade. In this masterclass by Helen Vass, award-winning Glaswegian pastry chef, you'll discover a tried and tested way to perfect choux pastry and avoid all the pitfalls and disasters that can often befall even the most ambitious of bakers.
Thursday 4 February 6pm-10pm GMT (£12,99)
An evening (nearly) in Trinidad by Franka Philip – Cookery masterclass and culinary story-telling
A cooking class that will make you feel like you're on the Caribbean island of Trinidad
Join Franka Philip, food writer and former BBC producer, live from Trinidad as she cooks some of her favourite Trinidadian recipes and explains what these dishes mean to Trinidad and shares stories about the country's chef's farmers and artisan producers.
Guests will get the chance to make a traditional lamb stew, learn Trinidadian cooking techniques and understand what makes Trinidad & Tobago culinary scene so unique. It's as close to the Caribbean as you can get on a dark February night.
Thursday 18 February 7pm-9pm GMT (£12.99)
The Story of Scotch & your favorite drams hosted by Billy Abbott and Rachel McCormack – Whisky tasting and story-telling
Learn all about your favourite whisky, why you like what you like, and what else you may be missing.
If you like Scotch whisky, if you got a bottle at Christmas and want to know more about it, or are looking to discover hidden whisky gems, then this is the class for you.
There is no question too basic or too geeky in this workshop co-hosted by Rachel McCormack, author of Chasing the Dram, the search for the spirit of whisky and Billy Abbott, whisky ambassador for The Whisky Exchange and co-founder of London's Whisky Squad tasting club. Bring your favourite bottle, a friend or two and enjoy.
Thursday 4 March 2021, 6pm-8pm GMT (£12.99)
How to create the perfect recipe while cooking hosted by Romy Gill – Cookery masterclass and culinary storytelling
The BBC's Ready, Steady, Cook at home but with all your ingredients in advance.
This cookery masterclass – led by Romy Gill, star of BBC Ready, Steady, Cook and  author of Zaika, a cookery book focused on Indian vegan recipes – will see guests cook-a-long with Romy as she prepares her famed dahl, paratha and lamb gosht. What's more, they'll learn how to improvise in the kitchen Ready, Steady, Cook-style, enjoy an education in spices and learn how to turn what you are cooking into a recipe others can follow.
Tuck into more news and reviews on Scottish Field's food and drink pages.