The stars came out for new restaurant opening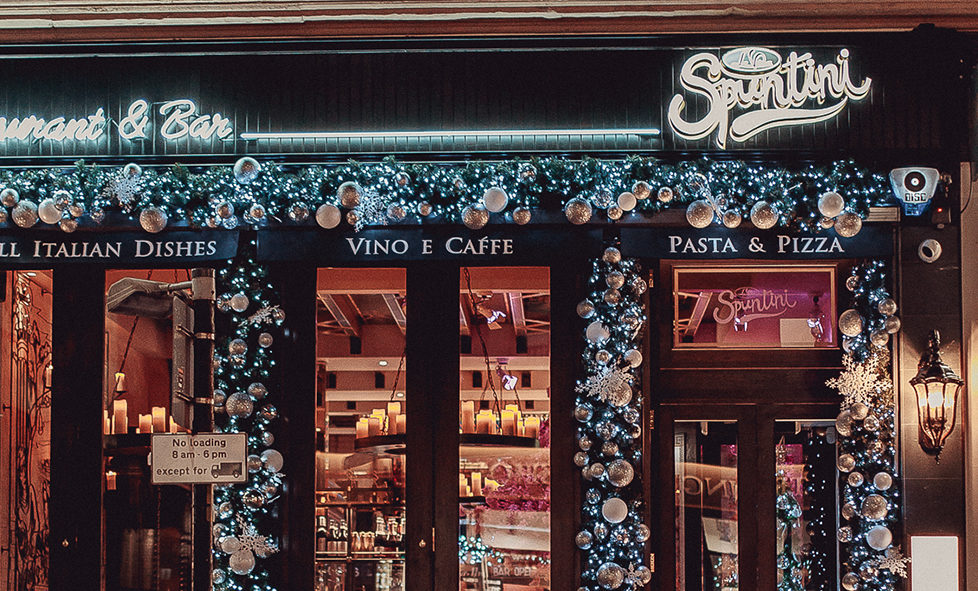 It was a party with plenty of glamour – as the latest Italian restaurant in Glasgow opened its doors this week to a host of celebrities and VIPs.
It's the first Spuntini in the City Centre from the La Vita restaurant group, and they've lavished over £1 million on the former Robertson Outerwear site on Gordon Street to become a snazzy new restaurant and bar.
And the launch bash on Tuesday night certainly brought out the crowds – with over 100 VIP guests and a host of famous faces joining the big reveal.
BBC's Strictly Come Dancing star and mum to tennis star Andy, Judy Murray, joined the party with some friends and scoffed their 'Snowball Sundae' for dessert – that she later described on her twitter feed as '5 stars'.
Changing Rooms favourite and TV presenter Carol Smillie was joined by her husband Alex at the opening bash and Scottish movie star Atta Yaqub was spotted eating some Italian tapas with his wife.
Also adding a splash of glamour to proceedings was STV presenter and ex-Miss Scotland Jennifer Reoch, as well at some of Scotland's top male and female models and social media Influencers from The Model Team and Colours Agency.
The latest restaurant in the Acari families burgeoning restaurant business is one of the most eagerly awaited City Centre openings of the year. Like its sister restaurants in Glasgow's West End, George Square, Bishopbriggs and in Newton Means – Spuntini Gordon Street is set to become a celeb haunt for Glasgow's glitterati.
La Vita Restaurants owner Mario Acari said: 'We're very excited about Spuntini opening on Gordon Street. We are located is such a vibrant and metropolitan city and we're very excited to be part of it. We've put a lot of time and effort into getting all the little things with the venue spot on, so hopefully our guests will enjoy what we have done.
'Spuntini Gordon Street will bring something a little bit different to the city. We see ourselves as more than just a restaurant & style bar – we aim to be a hub of social activity for the people of Glasgow and those who travel into this brilliant city.'
Set out over two floors, designers of Spuntini have made plenty of playful nods to modern Italian culture – the fancy wooden ceiling beams, leather booths, brass detailing and a striking marble top central bar with touches of art deco styling, oozing the quality needed for the food lovers of Glasgow.
The 120 cover restaurant and bar serves a modern twist on Italian brasserie classics including small plates or Italian tapas with classic pasta dishes as well as some signature and swanky dishes – 'Anatra Al Nero' (Duck served with Black Pudding in Red Wine Jus), Alette di Pollo (Chicken Wings oven roasted, tossed with sticky sweet sauce and jalapeño peppers), Italian Scotch Eggs and Wood Burning Pizza.
Spuntini Gordon Street is open seven days a week.