Restaurants mark National Vegetarian Week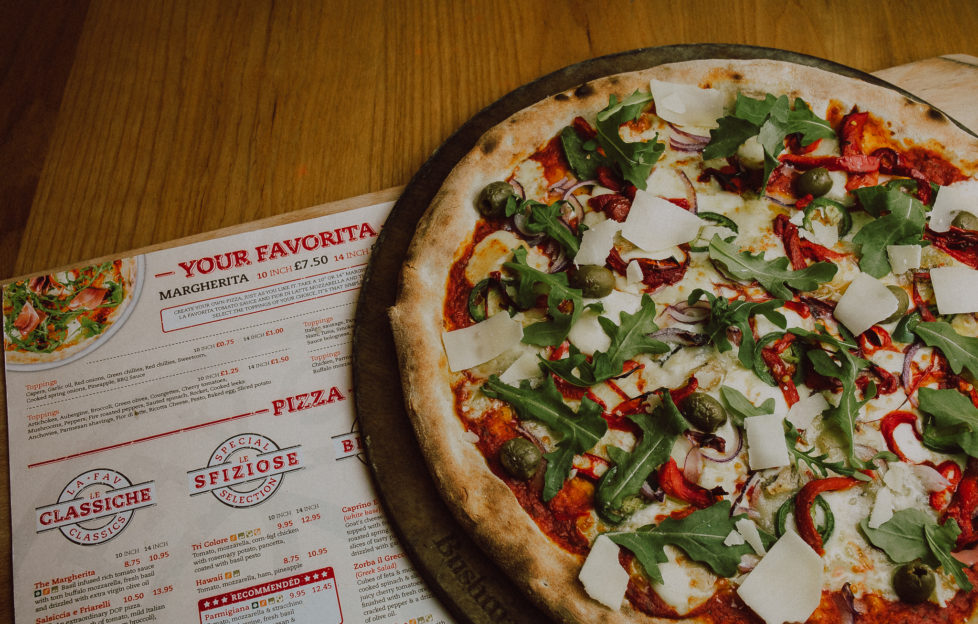 Around the world more and more of us are becoming vegan or vegetarian with a quarter of UK dinners now having no meat or fish.
This week – May 13 to 19 – is National Vegetarian Week and across Vittoria Group restaurants in Edinburgh the team are joining the cause by offering delicious, sustainable Vegetarian specials that will draw the capitals foodies' attention to the growing trend.
The popular restaurant group are encouraging meat-free diners all over the city to be part of it from Bertie's Restaurant and Bar on Victoria Street to La Favorita Pizzeria on Leith Walk – as they cater to an ever diversifying crowd.
Dishes available across the groups restaurant portfolio include Vegan Fish & Chips at Bertie's Restaurant and Bar; a thick slice of Aubergine, wrapped in seaweed and deep fried in batter, served with twice cooked chips and vegan tartare sauce.
At fine dining venue Divino Enoteca in Edinburgh's Old Town guests can enjoy Zucchina Ripiena Al Forno – Soft Courgette stuffed with a sauté of Vegetable and Buffalo Mozzarella, served with Baked Red onion, with a Pea and Mint sauce.
Meanwhile on Leith Walk at La Favorita Restaurant and with La Favorita Delivered meat free-lovers will revel in a Fire & Smoke Pizza – Fire roasted Peppers, Smoked Mozzarella, Green olives, red onion, jalapeños, red chilli peppers & gorgonzola on a tomato base topped with fresh Rocket and Parmesan and at Taste of Italy diners can savor on a Roma Panini – Melted mozzarella, sliced vine tomatoes & basil pesto drizzled with Olive Oil.
At the newly refurbished Vittoria on the Bridge and the Italian restaurant groups neighbourhood site, Vittoria on the Walk guests can dig into a Stuffed Vegan Aubergine – Half Aubergine filled with confit aubergine, tomato, pepper & olives & glazed with vegan cheese on a bed of cherry tomato sauce & french beans.
Vittoria Group chairman, Tony Crolla said: 'Within our restaurants, we are seeing an increase with veganism, vegetarianism and people just looking to widen their own food experience with meat free meals. These dishes we have introduced are not only available for National Vegetarian Week but will be a firm fixture on our menus and hopefully position our restaurants amongst Edinburgh's most vegetarian-friendly eateries.'
To help celebrate National Vegetarian Week visit www.vittoriagroup.co.uk for further details and to view Vittoria Group restaurant locations and menus.