Rare and healthy vegetable is added to Dhabba's menu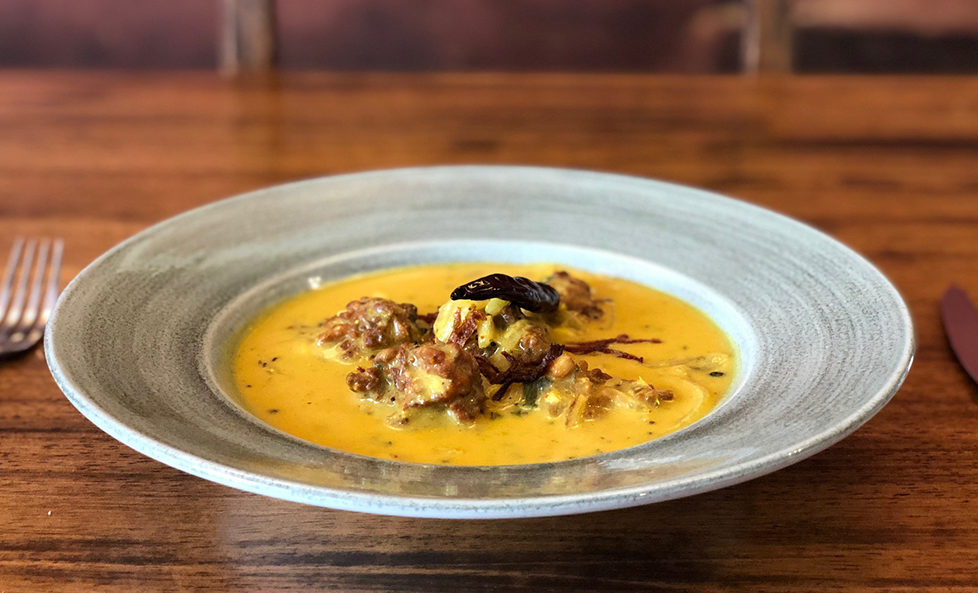 A Scots Indian restaurant has used a rare and versatile vegetable to create a special dish during Veggie Month.
Bottle gourd, or Calabash as it is also known, is around 92% water and is regarded in India as one of the healthiest vegetables around, and it's now on the menu at Dhabba in Glasgow.
As well as helping to lower bad cholesterol levels, it is full of minerals and keeps your body hydrated.
Known as Lauki or Doodhi in India, it is a rich source of vitamin C, K and calcium and helps in maintaining a healthy heart.
Like cranberries, bottle gourd or lauki supports the kidneys and the urinary system by reducing the burning sensation from high acidic urination.
It also reduces the chances of urinary infection because it is alkalizing and has a diuretic effect.
The juice, when not bitter, is extremely popular for weight loss and is known to combat excessive thirst in diabetic patients.
The fibre and the minerals also support healthy digestion and combat flatulence (by killing intestinal parasites), constipation, colic pain and ulcer.
In Ayurveda the vegetable is also know to prevent premature greying and improve hair growth.
The calabash is also pretty musical – being used as a resonator in many string instruments in India.
Dhabba in Merchant City has now created Bottle gourd dumplings – deep-fried and cooked in a traditional preparation with onions, tomatoes, chickpea flour and yogurt.
Owner Navdeep Basi said: 'At Dhabba, we always like to introduce new quality tastes to our customers as well as give them their favourites. Bottle Gourd is such an unusual looking vegetable but is actually very versatile. It is indigenous to India and we previously showcased it at The Indian Food Festival in Glasgow. It is available until the end of March in our Merchant City restaurant.'