Otro serves up pure halloumi heaven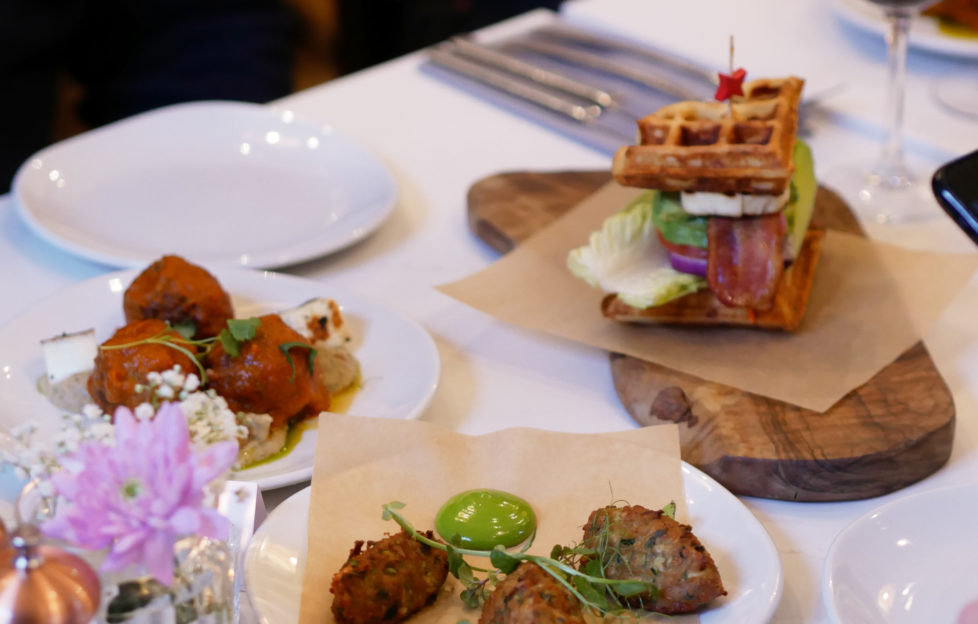 Have you ever reached a point in a meal where you thought 'I think I've had enough cheese' – No? Me neither. 
This is precisely why I was practically giddy when I received an invitation to the Halloumi Pop up event at Otro restaurant in the West End of Edinburgh last night. Available from Monday 8 until Sunday 21 April , the head chef of Otro, Maciek Szymik has created a halloumi-inspired tasting menu in collaboration with Visit Cyprus, the home of halloumi.
I brought my equally enthusiastic partner along and we sat down to a menu of six different halloumi based dishes with matching wines. He's more of a red wine fan, while I decided to opt for the white and was pleased to sip a refreshing and light chardonnay. Our server recommended ordering 3-4 dishes between us so we started with the halloumi waffle BLT and the coddled egg. There was a danger of a squabble breaking out between my partner and I as we tried to split the waffle and its delicious fillings which included extra crispy bacon (just how I like it), avocado and the star ingredient, halloumi.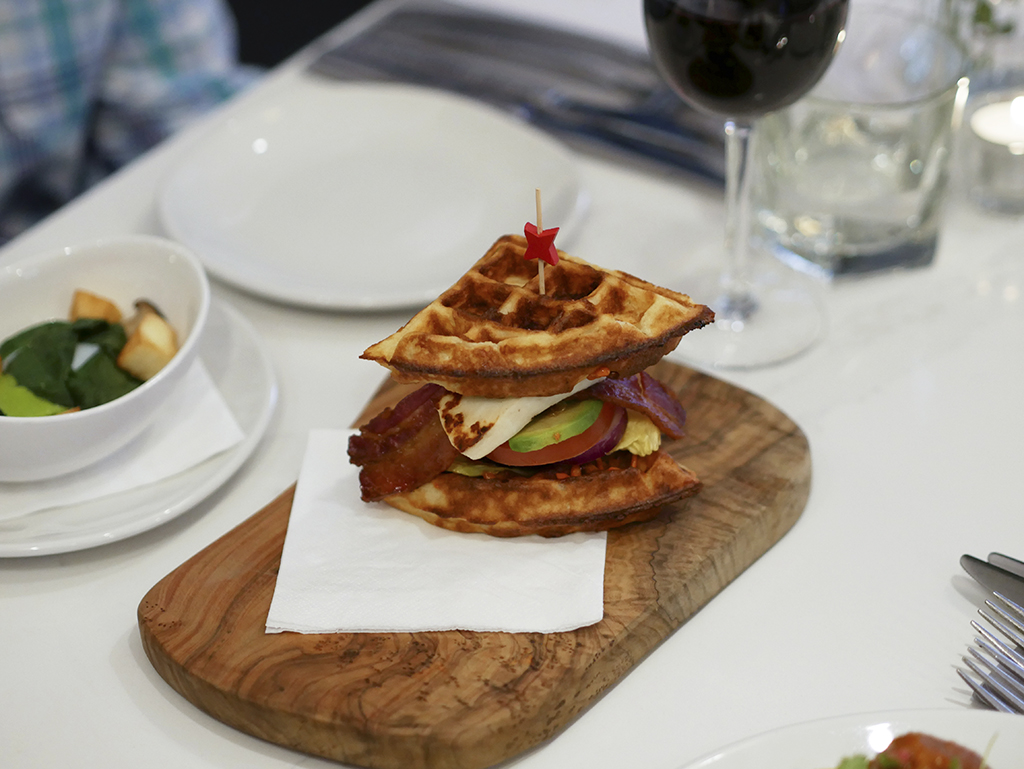 Next we tucked into the lamb and halloumi meatballs which provided a further meaty injection to accompany our cheesy fare.  The halloumi fries were a familiar and welcome sight as we had enjoyed them with dinner during our previous Otro visit. Being reasonably big eaters, we decided it was only right we tasted the other two dishes on the menu. The courgette, chickpea and halloumi fritters had a similar taste to an onion bhaji with a warming and gentle spice, complimented beautifully by the basil mayo. The grilled asparagus with the salad was a lovely burst of freshness that brought a lighter balance to the more indulgent dishes.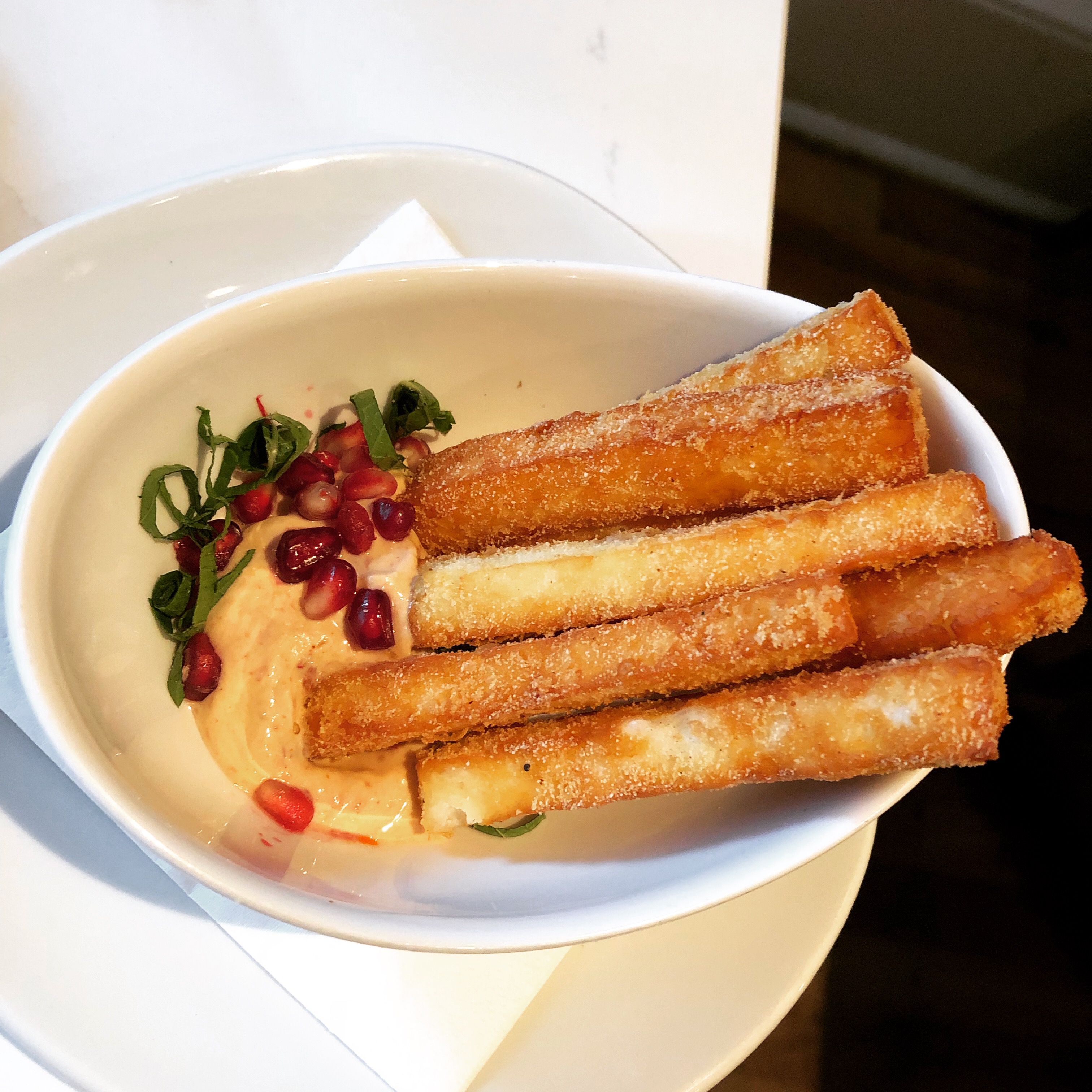 Halloumi's heyday shows no signs of slowing down and for fans of this cheesy delight, Otro's pop up menu is definitely worth checking out whether it's for a lunch, a lighter dinner or a nice way to break up Friday cocktails.
Otro 
22 Coates Crescent
Edinburgh EH3 7AF
 0131 556 0004