Five places to dine with your four-legged friend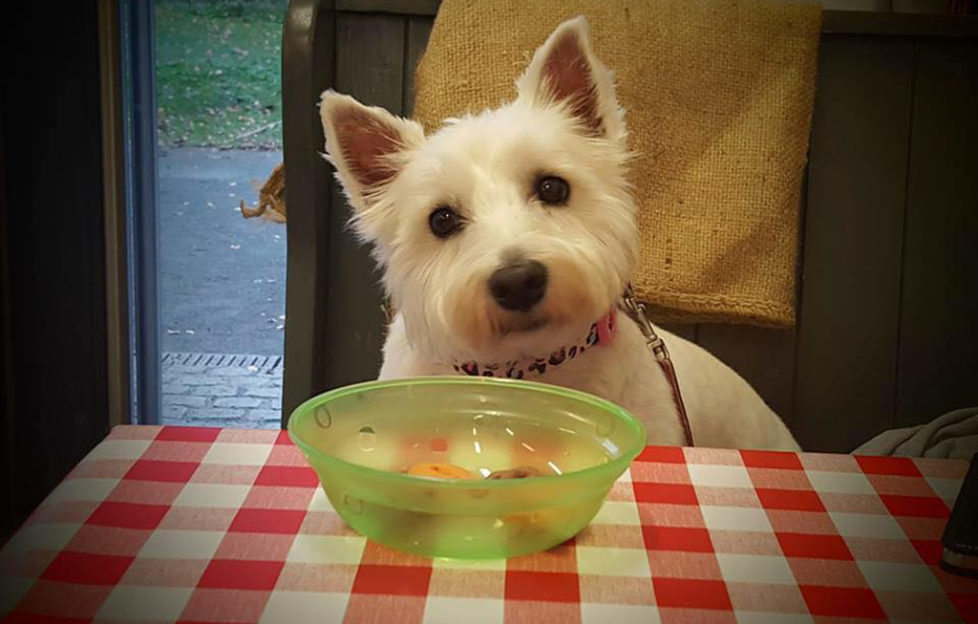 The summer months are now here and the warmer weather means we can get out and about more with our four-legged friends.
But it's not always easy to find somewhere we can take them if we're looking to stop, when we want a bite to eat and a drink.
Since the introduction of the first Cat Cafe in Taipei, Taiwan in 1998, the world has seen the swift rise of Pet Cafes – which are simply cafes where visitors can enjoy the comfort of animals before tucking into a bite to eat.
Tourists who discovered the comforts of the first ever Cat Cafe – Cat Flower Garden – brought the concept over to Japan and it seems the Pet Cafe craze has now made its way to Scotland.
The country's its first Cat Cafe opened in 2015 (in Edinburgh) and its first Dog Cafe in 2017 (also in Edinburgh).
So here is our list of the top five Scottish pet cafes that you'd be barking mad to miss out on.
1. The Long Dog Cafe, Claremont Street, Aberdeen. 
Inspired by the lovable Dachshund named 'Big Gav' who was often refused service in Aberdeen, the long Dog Cafe is an independent establishment based in the heart of Aberdeen's West End where all dogs can enjoy a tasty treat or a refreshing beverage in a relaxed and comforting environment – provided their owner is well behaved.
Just around the corner from the Long Dog Cafe is the Long Dog Boutique which offers a wide range of products for dogs, cats and small pets. Items stocked include pet foods treats and accessories from national and local designers.
To contact the Long Dog Cafe, find them on Facebook @thelongdogcafe or give them a call on 01224 467979.
2. The Cat in the Window Cafe, Netherkirkgate, Aberdeen.
The Cat in the Window Cafe is Aberdeen's first ever Cat Cafe. A Cat Cafe is exactly as it sounds– a space where visitors can relax and enjoy the company of a few resident feline friends. The Cat in the Window Cafe provides its customers with a range of locally produced teas, coffees and cakes as well as Cat related merchandise and books that are available to purchase.
The cafe hosts exclusive events including: The Big Fat Cat Quiz, Slumber Party Movie Nights (where customers can chill-out and watch a film with a hot cup of Coco and most importantly, Cats) and regular Kitty Yoga Sessions. However you will have to pre -book a reservation at this highly regarded and therapeutic establishment before arrival.
To contact the Cat in the Window Cafe, call them on 01224 467557, visit them on Facebook @thecatinthewindowcafe, or book a slot at the Cat in the Window website.
3. Maison de Moggy, West Port, Edinburgh.
As Scotland's first Cat Cafe, Maison de Moggy offers the 'purrfect cuppa' for Cat lovers. The ground level cafe is a greatly soothing environment for both cats and customers with cat nannies on hand to ensure an enjoyable experience for all. Maison de Moggy offers a wide range of locally produced teas, coffees and heavenly cakes. However all food and drinks are prepared in a cat free space.
Bragging a wide range of feline friends for customers to interact with – including the only Sphynx in any cat cafe in Europe – Maison de Moggy is the cat's pyjamas.
For more information or to book a spot, call Maison De Moggy on 0131 629 5530 or send them a message on Facebook at @maisondemoggy.
4. Edinburgh Chihuahua Cafe, Fredrick Street, Edinburgh.
The bond between friends can never be understated. In this case, a bond between a Chihuahua named Ama and her owner lead to the opening of the Edinburgh Chihuahua Cafe. Chihuahuas roam-free for guests to pet, take photos with or simply observe. However these will be the resident Chihuahuas as you are not allowed to bring your own pets. It's fair to say that the Edinburgh Chihuahua Cafe is a whole different animal.
Reservations are again required at this establishment so get on the 'Ol' Dog and Bone' and book your place now on
Call 0131 629 1860 or message them directly on Facebook at @edinburghchihuahuacafe.
5. DUG Cafe, Bowling, Glasgow, West Dumbartonshire. 
You'll be like a dog with two tales once you experience DUG, the Glasgow based dog-friendly cafe. The DUG Cafe offers a vast selection of light snacks including fresh farmhouse sandwiches such as the 'Scottie Dog', 'the Corgi' and 'the Havanese'. The Cafe also offers a range of toasties, bagels, homemade soups, cakes, scones and tray bakes while also offering a range of Lilly's Kitchen and Billy and Margot's organic healthy dog treats for tail-waggers.
The cafe's green surroundings make it the perfect spot for dog walkers looking for a quick bite!
To get in contact with the DUG Cafe, give them a call on 07540 599886 or message them on Facebook at @loveDUGcafe.