Enjoy a workers' lunch for one day only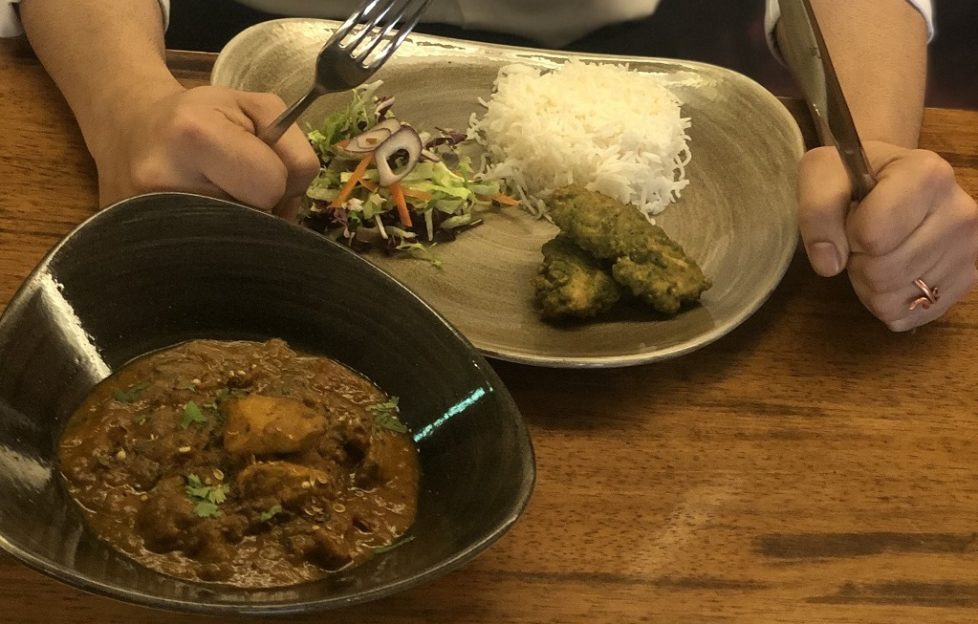 Glasgow's Dhabba restaurant is celebrating International Labour Day today by offering customers a 'workers lunch' from behind the scenes.
he North Indian restaurant in Glasgow's Candleriggs, Merchant City wanted to mark the day that promotes labourers and the working classes by giving customers a basic but appetising meal that it is proud of.
Their workers day menu will only be available today – May 1 – and consists of a Staff Handi (pot of chicken curry made for staff), some Pakodi (chicken for dinner and potato for lunch) and a choice of rice or naan. There's salad too, for evening customers.
Owner Navdeep Basi said: 'We are very proud of the way we look after our staff and wanted customers to experience the kind of food we give our hard workers after hours. Food at The Dhabba is always authentic and these dishes are the kind of meals we enjoy making for one another. The £5 lunch and £10 dinner are only available on International Workers Day.
'In India we have over 522 million workers and we celebrate the day with an official holiday in many of our states.
'India's first Labour Day was celebrated in 1923 in Madras, now called Chennai and the red flag now synonymous with May Day in India was also used for the first time at this celebration.
'Over time, the holiday – also known as Antarrashtriya Shramik Diwas or Kamgar Din – spread to other parts of the country.
Children enter contests so they can understand the importance of fairness for workers.'