£650,000 revamp gives ex-church new lease of life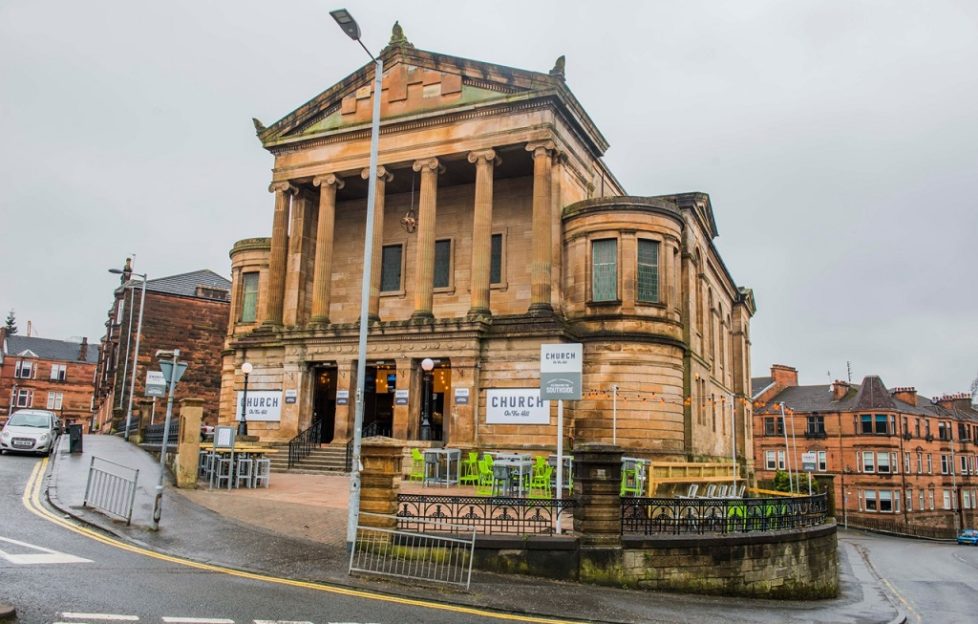 An iconic Glasgow bar has reopened after a huge £650,000 refurbishment.
The Church on the Hill closed its doors at the end of January, and reopened yesterday (Thursday) following the extensive work.
The new look preserves the traditional stained glass windows of the former Langside Hill Church, but the central bar area sports a look which can be described as 'industrial chic'.
The ceiling has been raised to expose the full length stained-glass windows, soft furnishings have been added to make it more comfortable, new areas for private parties have been created and beautiful feature lighting has been installed throughout.
Owned by the team behind Glasgow favourites, The Raven, The Spiritualist and Smokin' Fox, Church on the Hill has also had a full revamp of its food and drink offering and interior, making it a bar to rival its city centre peers.
Shaun Donnellan, area manager for Signature Pubs, said: 'It's fantastic to finally open the doors to Church on the Hill. We have had such support from the community throughout this whole process, so it's great to finally meet the faces behind that and thank them.
'We've spent a lot of time researching what the locals want in terms of our menus and features, and we believe we've come up with something special; a place to eat, drink, relax, chill out, make memories; a place for all the family whilst remaining the place in the Southside to party at weekends.'
The owners have added to the community appeal of this Southside institution by installing quirks such as a 'Doggie Hall of Fame', children's play area, a Southside mural created by local artist, Danny McDermott and a bar top confession box for all the small time sinners.
A large turnout was present for the reopening, which saw tasty canapes served, with the haggis bonbons of particular note, with the beetroot burgers and goats cheese bites also delicious. The rhubarb and custard tartlets were a perfect sweet finish.
The Church in the Hill has a variety of healthy options, as Mondays are salad nights, where diners can choose a 'naughty' or 'nice' salad from only £8. Steak Supper Club takes over on Tuesday nights, whilst a sharing roast for all the family is top of the menu on Sundays.
Wednesday is 'Mate or Date' night – for those who don't have a date, just bring your mate and get a sharing platter for two with a pint or glass of wine from £14.
For more information click HERE.