Bowhouse will celebrate the rise of game meat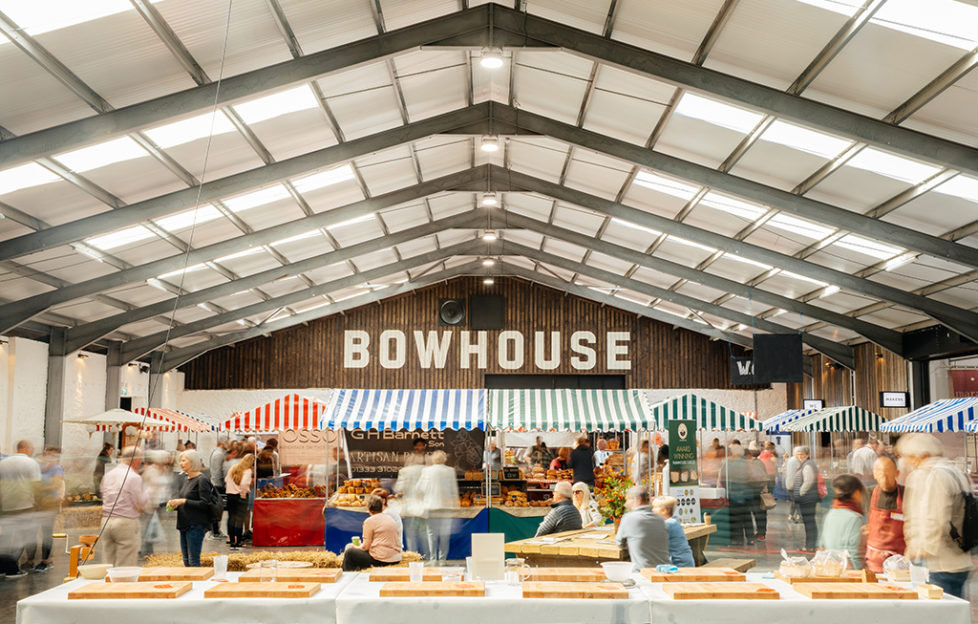 With the nights getting colder, the November market weekend will celebrate the increasing popularity of game meat, taking place at Bowhouse next weekend.
Running on Saturday 9 and Sunday 10 November, this market weekend will also see the return of the popular craft area, with stalls carefully curated by TeaGreen Events. Ideal for Christmas shoppers, the craft area will feature talented Scottish makers, including Studio Emma who creates stunning concrete vases and plant pots, and Scarlet Knitwear, cosy knitwear handmade by Laura Ukstina in Fife.
With over 30 of Scotland's finest food and drink producers exhibiting, there will be breads, cheese, artisan drink, meat, baking and fresh fruit and vegetable from across Fife and the wider area.
This month's exhibitors will include, East Coast Cured and Good Life Farming charcuterie, chocolate from The Cocoa Tree and Chocolates of Glenshiel, freshly roasted coffee from Unorthodox Roast, locally grown fruit and vegetables from East Neuk Market Garden, The Wright Root and East Neuk Produce and meat from Fife Dexters and Woodmill Game, shoppers will be spoilt for choice.
There will also be a butchery stall from Balcaskie Meat selling organic beef and a selection of game meats from the Estate.
As well as shopping, there will be a selection of street food and drink available, with sourdough pizza from The Mill House, Moskito Spanish Bites, Middle East Street Feast, and Flahute Coffee to name only a few. These treats can be enjoyed by taking a seat at long communal tables, with a live soundtrack from Luke Ivins, which will entertain the whole family.
Each of the markets has a partner charity, with representatives fundraising for The Polar Academy, which identifies 'invisible' young adults from Scotland who do not have self-confidence. They are coached through with ten-months of intensive training before taking part in a ten-day excursion through Greenland. This project not only builds confidence during the training and trek, when the children return, they give a presentation to more than 20,000 children in their region, proof that determination does lead to success.
Based on the Balcaskie Estate in the East Neuk of Fife, Bowhouse opened as a makers hub for local food and drink producers in summer 2017, working to provide the missing link between farm and fork for producer and consumer. The number of producers has continuously grown and now eight independent food businesses are permanently based at the venue.
Its narket weekends continue to attract thousands of visitors through the doors each month. The number of producers has continuously grown and now eight independent food businesses are permanently based at the venue: from Scotland the Bread's organic mill to shellfish specialist, Langoustine the Box. This year saw the launch of the Mill House café at Bowhouse as well as the opening of the tap room at the East Neuk Organic Brewery.
The monthly Market Weekends at Bowhouse are free to attend, giving visitors the opportunity to meet, discuss and taste food and drink from Scotland's best artisan producers.
Further details can be found at bowhousefife.com