Swapping Islay distillery for Irish whiskey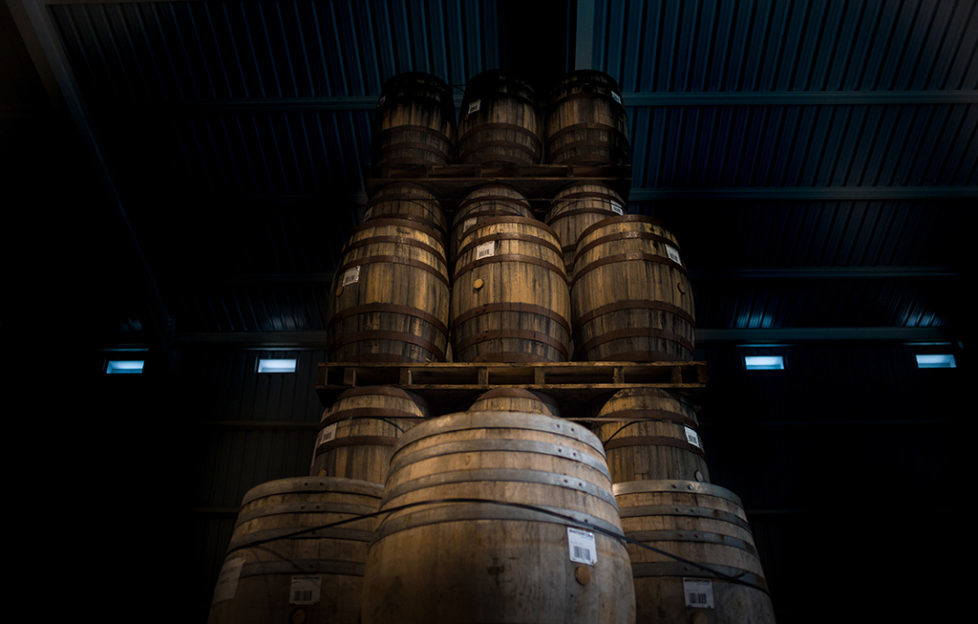 Recently I had the pleasure of meeting Mark Reynier, currently the CEO of the Waterford Distillery in Ireland.
Most of us recall him as the previous owner of Bruichladdich on Islay and how he and his team made that Distillery a household name within whisky circles.
Mark bought the old Waterford Brewery from Diageo back in 2014, it was where Guinness was made and so the buildings were easily converted into a single malt distillery. Distillation started in January 2016 and already over a million litres of spirit are now maturing in French and American oak casks.
What is really interesting is listening to Mark explain his philosophy about what is going to make Waterford different to other whiskies being produced.
He is currently working with over 40 different farms in Ireland growing barley on 19 distinctly different soil types.
The focus is on the provenance of the barley and its traceability. Each crop is harvested, malted and distilled on its own. As Mark states "this means that the whiskey that we produce at Waterford will have its own subtle flavour and character shaped by soil and micro climate.
__________________________
Advertisment

_____________________________________________________________________________



Now you might think as we are come into spring that Mark is as mad as a March Hare, but you cannot help but get caught up in what he is saying and that is before he starts on about Biodynamics and the fact that they have just produced the first certified biodynamic whiskey at the distillery.
He said: 'Biodynamics is a farming philosophy, a way of life. It's fascinating to see the world's greatest wine makers attracted to this time-consuming way of running their farms.
'It's about minimal treatments, natural fertilisers focused on enhancing the biodiversity of a naturally healthy soil. It all sounds pretty crazy but yet it's funny how the greatest wines in the world such as Domaine de la Romanee Conti or Chateau Margaux are made under this regime. So it was only natural that we should give it a go for our whiskey.'
With a wry smile, Mark then goes on to tell me that Neil Conway, the head brewer at Waterford, thought, as did the rest of the team, that he had certainly lost it when he first discussed the idea.
But after a trip to Alsace with the team they too became fascinated by what could be achieved. In there lies the answer too, it was a team effort led by Mark, with the Farmers to the Maltster's to the Waterford Production team all pulling together under the biodynamic spell.
Waterford is certainly going down a path few if any have taken, extolling the differences in location, micro climate, soil type well basically using the wine worlds term – Terroir. Added to this they are using the finest super premium French and American Oak Barrels for their spirit with the aim of making a very different single malt whiskey. Time will tell but as I left Mark's Edinburgh home I was certainly captivated by what he had told me and the lure of a visit to Waterford grows ever stronger.
James Robertson has spent 22 years in the drinks industry including working with Taittinger, Louis Jadot, and latterly for the past eight years, was the face of Tullibardine around the world until 2016. He is now running his own business providing expertise to companies looking for assistance with international brand building, sales and marketing and distributor management. Prior to that, he was an officer with the Argylls and an Inspector with the Royal Hong Kong Police.
Follow James on Twitter @whiskyrobbo