Just over a day to go until beer festival gets underway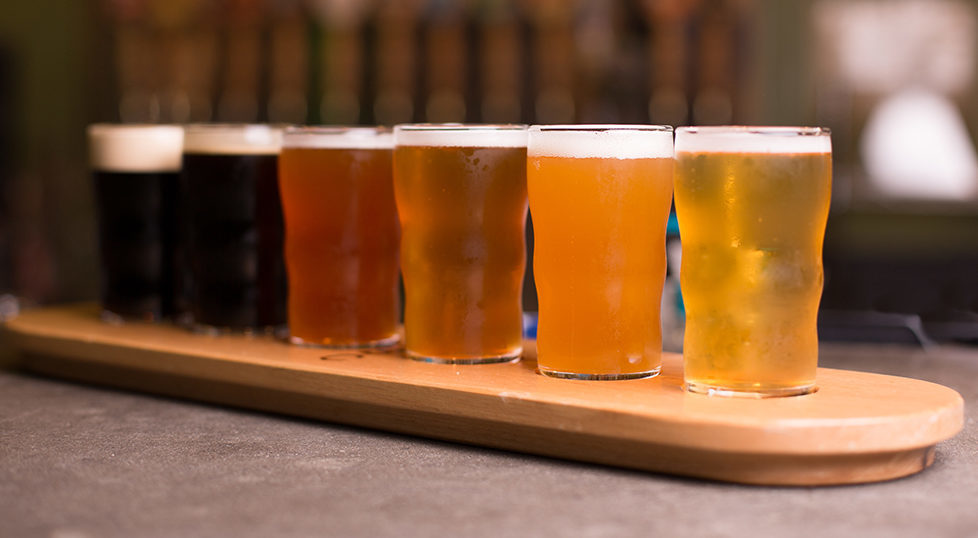 One of Scotland's biggest beer festivals will burst into life tomorrow (Thursday) ready to welcome some 5000 people for three days of drink, food and music.
The Midsummer Beer Happening in Stonehaven will offer more than 120 beers from around the world, award-winning street food vendors and the cream of local music talent, all in a purpose-built marquee in the town's Baird Park.
Organiser Robert Lindsay knows a thing or two about beer, as the founder of the Six Degrees North brewery.
He said: 'This is our fourth Happening and we intend to make it the best yet. This is one of the biggest beer festivals in Scotland.
'You won't find the range of beers we are offering in one place anywhere else in Scotland this summer. We have carefully chosen the finest from across the UK, Europe and America.
'There will be some familiar offerings and some beers people won't have had the chance to try before. We also have outstanding food, such as the Bay Fish and Chips, and some great music, including local folk hero Ray Moore.
'When you take in the setting, our fantastic marquee, you have all the ingredients for a magical weekend where lasting memories will be made.'
Robert said the Happening also has a fun twist lined up for the Saturday.
He continued: 'We'd decided to make it Hawaiian Day at the Happening, so we want as many people as possible to turn up in Hawaiian shirts to give it a tropical touch. They bring the flowery shirts, we'll provide the leis. Why? Hawaii not?'
Also on Saturday, the Happening will be staging a massive sportive with more than 800 cyclists tackling three courses – 52 miles, 70 miles or 100 miles – over the rolling Mearns countryside, including the gruelling Cairn o' Mount.
In addition, one lucky rider will win a cycling pilgrimage in Flanders, including flights, accommodation, transfers, Tour of Flanders Summer Edition Sportive entry, bike hire and city cards for two people.
Robert explained: 'The Happening Sportive has now grown to be one of the biggest not-for-profit cycling events staged in Scotland. It has just really captured the imagination of the cycling community.
'This great prize has been made possible by Pedaleur de Flandres, VLM AIrlines and visit Flanders.
'Riders will put their Sportive numbers in a bin at the end, then we'll pull the lucky winner from those.'
Cyclists won't be the only winners. The Happening is not-for-profit and each year supports local charities.
Since it started as the Stonehaven Real Ale Festival in 2009 it has raised £96,000 for good causes.
Robert concluded: 'We fully expect to pass the £100,000 milestone at this year's Happening. That has only been possible because of all the people showing such great support to the event over the years.
'This year, everyone at the Happening will be helping Stonehaven Sea Cadets, Stonehaven Amateur Swimming Club and local services of Alzheimers Scotland."
'Everyone has worked so hard to make sure the Happening offers the best in food, drink and fun… we can't wait to welcome everyone to the marquee this week.'
Robert said the event could only happen thanks to the army of volunteers and support of sponsors.