A packed pair of new bagels – just for dad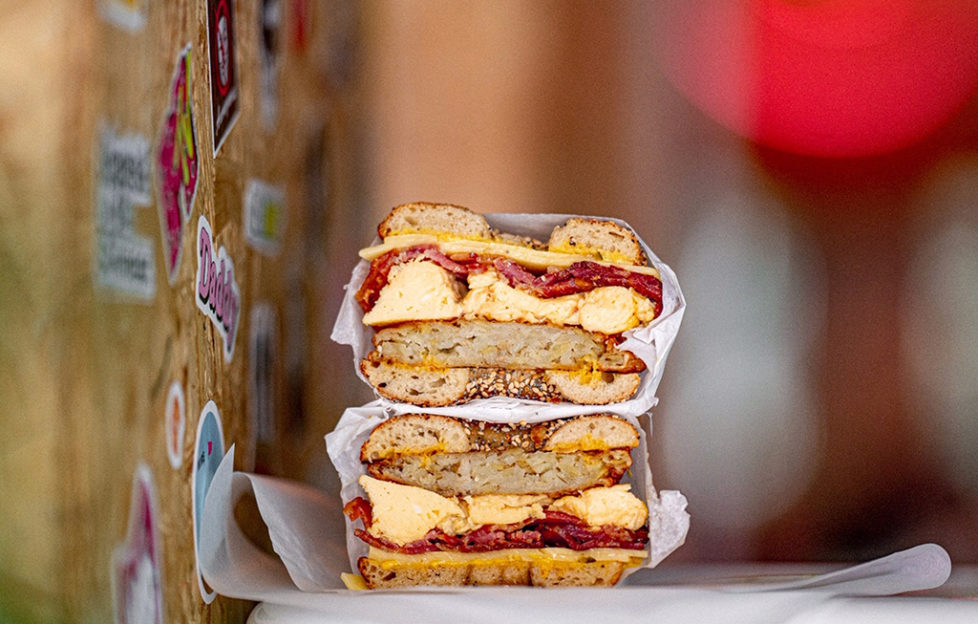 Father's Day takes place this weekend – and there's a tasty treat in store.
Edinburgh's renowned Bross Bagels has created a delicious limited edition pair of all day breakfast bagels, designed just for dads – for one weekend only!
The pair will be available all Saturday and Sunday, 15 and 16 June, in all three Bross Bagels shops, located on Leith Walk, Portobello and Edinburgh's West End.
The Who's Your Daddy bagel features bacon, eggs, latke, jack cheese and rock sauce (£6).
But vegetarians and vegans don't need to miss out, as there's also the Who's Your Vegan Daddy, featuring vegan bacon, smashed avo, cherry vine tomatoes, 'gouda' with vegan mayo and chilli oil (£6.50). Pastramheat is subbed for bacon in Portobello and West End diners.
Bross Bagels was established in August 2017 by Larah Bross. She has set the bagel scene alight with her authentic Montreal style bagels here in Edinburgh. Organic and kosher, their bagels are home-made in their Bross Leith bakery and one of a kind in the city.
With three shops in Edinburgh and their very own Bross bakery, they each offer their very own unique take on the wonderful world of the bagel with individual menus featuring favourites to cater for their bagel lovers throughout the city.
The seventh annual Observer Food Monthly Top 50 which came out recently which featured their annual celebration of 'everything we love in the world of food right now.' Renowned Bross Bagels featured at No 10.
Click HERE for more details.