Talented Highland designers bring their talents home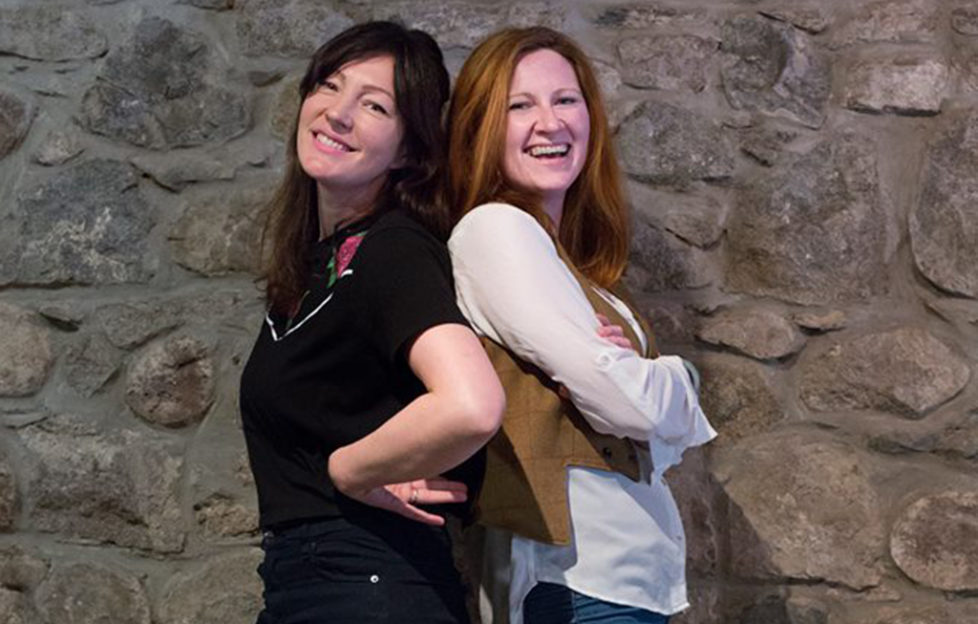 Highland talent is coming together to bring couture to Fort William this Saturday.
Fashion designers Lorna Gillies and Gemma Carver, who are both from Lochaber, recently decided to come back to their
homeland to start their businesses. After both studying in the field of fashion and gaining industry experience in other countries, they showcased at Scotland Re:designed in Glasgow 2017.
Gemma and Lorna met and formed a connection with living in the highlands and their passion for women's wear.
Lorna said: 'I always knew I wanted to come home after working in fashion boutiques in Melbourne.
'Since coming back to my own surroundings in Ardnamurchan, I see this is where my creativity thrives; it's a huge part to my work. After showcasing work at Fashion Re:designed in Glasgow, I met Gemma who I discovered also lived in Lochaber, so the ideas started from there and we decided why not make our own rules, put on a fashion show, collaborate and help one another and hopefully inspire others too.'
The designers are showcasing their work in a fashion show and popup shop. The shop opened late last month and is stocked with work from upcoming Scottish designers and also features a workspace for the designers to produce garments in store, giving customers an insight into the garment construction process as well as offering a made to measure service.
The popup will be open Tuesdays to Sundays until 24 July, at 65 High Street, Fort William.
Meanwhile, the fashion show will be a fun night supporting Scottish designers and other Lochaber entrepreneurs. Tickets are available from www.Eventbrite.co.uk or directly from the boutique shop itself. Tickets are £6.
Lorna was born and raised in Moidart area on the west coast of the highlands. She studied Theatre Costume in Edinburgh and later moved to Melbourne and gained experience with several boutique fashion labels.
In 2015 Lorna moved back home to Highlands of Scotland where she set up her fashion label. She sells from her website and also stocks in Maggie & Suzi Boutique.
Gemma was born and raised in Lochaber, and after studying Fashion at Galashiels, she went on to work in-house at Giles Deacon and Aimee McWilliams. After gaining industry experience she moved to India to become head designer of Janavi. Gemma moved back home recently to setup her fashion label Nonchalant. She sells from her website.