Spa experiences take away the festive stress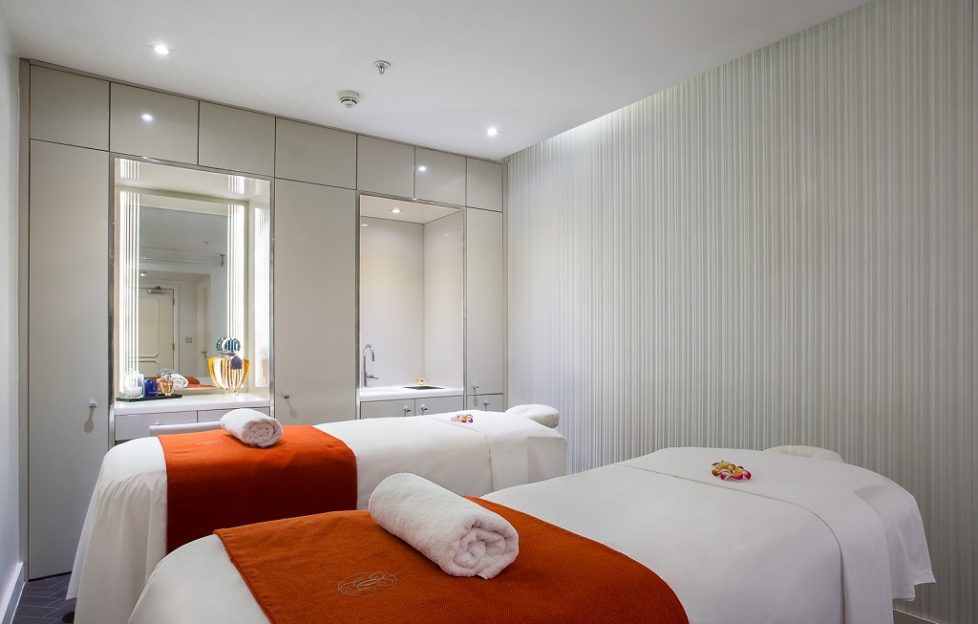 Couples looking to escape the stresses of the festive season are being catered for in a special new spa experience.
The Guerlain Spa at Waldorf Astoria Edinburgh – The Caledonian has this month introduced two bespoke festive treatment packages – Indulgence and Unwind Together.
Immerse yourself in the luxurious surrounds of the Guerlain Spa before indulging in one of two signature treatments, specially created to reduce the stress and strain of the Christmas season.
Erase signs of stress and fatigue with the Indulgence experience, which combines a series of treatments during the 90-minute session.
Starting with a luxurious foot bath to soothe and relax the effects of Christmas shopping, it then moves into the spa's signature Caledonian Chic Massage, which is guaranteed to remove the stresses and strains of aching muscles.
The final treatment is a deep cleansing and wonderfully rejuvenating Radiance Taster Facial, after which guests can enjoy a glass of bubbles in the relaxation room.
During the treatments the therapist will create a personalised fragrance journey from the Guerlain collection to enhance the experience and match the mood of the individual. All of these taster treatments combined will leave skin feeling firm and radiant, while the body and mind will be completely relaxed.
Alternatively pamper yourself and your partner with the couple's experience, Unwind Together. Inside the VIP Dual Suite couples can relax and forget their daily stresses with an hour long full body massage, which is combined with a personal fragrance journey.
The start of the couple's relaxation experience is a luxurious foot bath. This is then followed by a tailored treatment, with each person being taken on a massage journey with firm, rapid movements to revitalize and stimulate energy flow, before soft, slow and harmonious movements soothe body and soul.
Prolong those feelings of serenity by making the most of the world-class facilities within the spa. Take a dip in the pool and try out the sauna and steam room, before finishing the experience with a visit to the relaxation room and then onto Peacock Alley to enjoy a decadent afternoon tea for two, with a festive twist.
The only Guerlain Spa in the UK, Waldorf Astoria's luxury spa is a haven of tranquillity developed on Guerlain's world-renowned ethos of elegance and sophistication. The spa echoes the glamour and prestige of its esteemed Champs-Élysées counterpart, in Scotland's capital city.
Alexandra Longden, Guerlain Spa manager, said: 'We have introduced two exciting new experiences that allow our guests to leave feeling rejuvenated and ready for the season ahead. An experience as luxurious as it is unforgettable, using only the finest Guerlain products is the ideal treat to surprise the special person in your life with one of our signature treatments this Christmas.'
The Indulgence Spa Experience lasts 90 minutes and costs £90pp, while the couple's Unwind Together Experience in the VIP Dual Suite lasts 60 minutes and costs £260 per couple.