Lifelong country wear from Barbour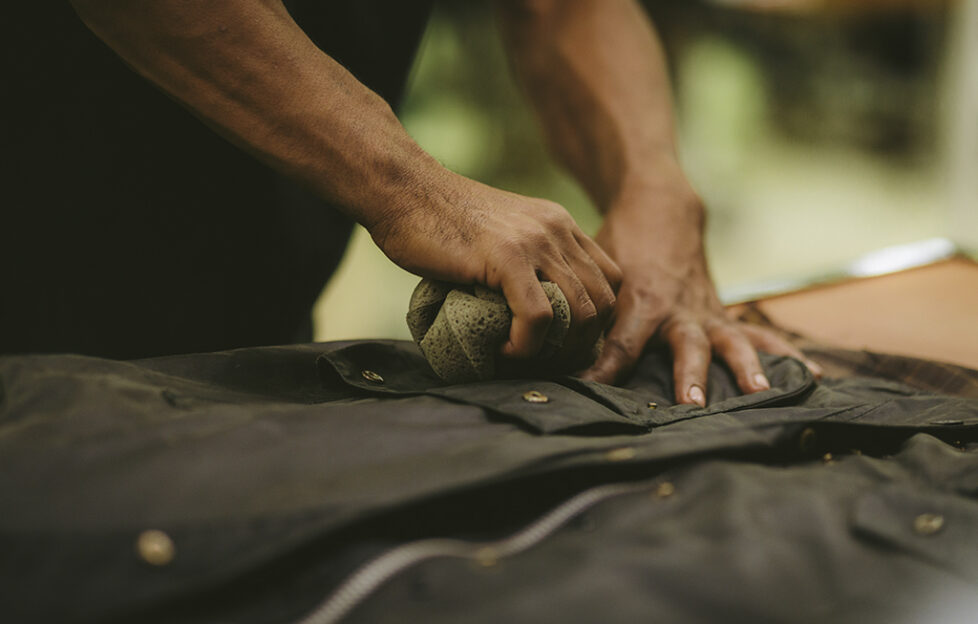 Barbour jackets are as much part of life in the countryside as Land Rovers and Tweed and when I discovered that the business was founded by a Scot it immediately piqued my interest. A childhood spent tearing around the Borders on horse-back meant that a Barbour jacket was my usual weekend uniform. The smell of wax jackets, hay and horse sweat still transports me back to those happy times when life was simple and all that mattered was jumping on a pony and heading for the hills.
So, when I was invited to visit the Barbour factory in South Shields to find out more about their Wax for Life campaign, I jumped at the chance. Before we discovered more about the iconic jackets we were treated to a visit to Hadrian's Wall to learn a little about the history of this beautiful area. Sadly, we didn't arrive on horseback, but a ride in a classic Land Rover Defender was a real treat.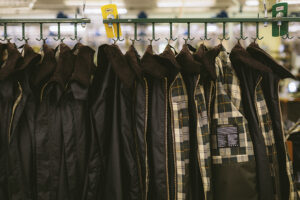 Barbour was founded in 1894 by John Barbour in South Shields and has been there ever since. The company started out supplying protective outerwear for sailors, fishermen and shipyard workers. And in the archive you will find jackets that date back to shortly after production began. Uncle Harry's jacket, which was donated to Barbour by the Macpherson-Fletcher family, dates back to 1910 and is in incredibly good, wearable condition, despite being well over a century old.
And this is testament to the quality of the jackets that are still manufactured in South Shields to this day. But as well as making new jackets, Barbour's Wax for Life campaign is encouraging fans of the brand to send their old jackets back to be rewaxed and repaired if necessary. The brand stress that age or condition is no limitation to revamping a jacket. I was able to browse rails of jackets which were in a pretty bad way and see some which have had funky fabric or classic tartan panels added and ripped stitching mended. All of this is done in collaboration with the customer so that you can create a bespoke garment suited to your style.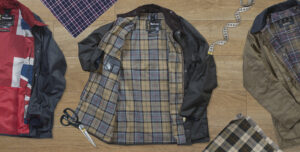 Re-waxing can be done by the experts in the factory or at home with a tin of wax. The wax blend is top secret, but I have it on good authority that as well as making your old jacket waterproof it also makes your hands as soft as a baby's bottom. We enjoyed a rewaxing demonstration and were able to try it out for ourselves. Each year more than 60,000 jackets are returned to Barbour for repair and/or rewaxing, extending the lives of each and every one. And despite being bang on trend with the ethos of mending clothes rather than throwing them away, Barbour have been re-waxing jackets for over 100 years.
And for fans of recycling, if you have an older Barbour jacket that is no longer worn there's the option to trade it in for a new one with Barbour Re-Loved. Just return your old jacket in exchange for a voucher to redeem against a new one and it will be repaired and restored before finding a new home.
Dame Margaret Barbour, the current Chairman is the fifth generation of the family to head up the business, which spans over forty countries around the globe. And for the local people who work in the factory this is also a family affair. There are generations of families who have learned how to craft these jackets here in the UK. And of course these days the range includes much more than just jackets, the shop at the factory is a great place to browse the full range of products – from the range of doggy accessories through to gorgeous pyjamas. Or there's the chance to pick up a bargain in the outlet store.
I think you'd be hard-pushed to find a brand with a legacy so rooted in the UK countryside. And the fact that they fit so perfectly with prioritising a circular economy and reducing our consumption of fast fashion means that I'm looking forward to doning my new Barbour jacket for the rest of my life.
For more information visit www.barbour.com