Kayaking raises funds and awareness of festival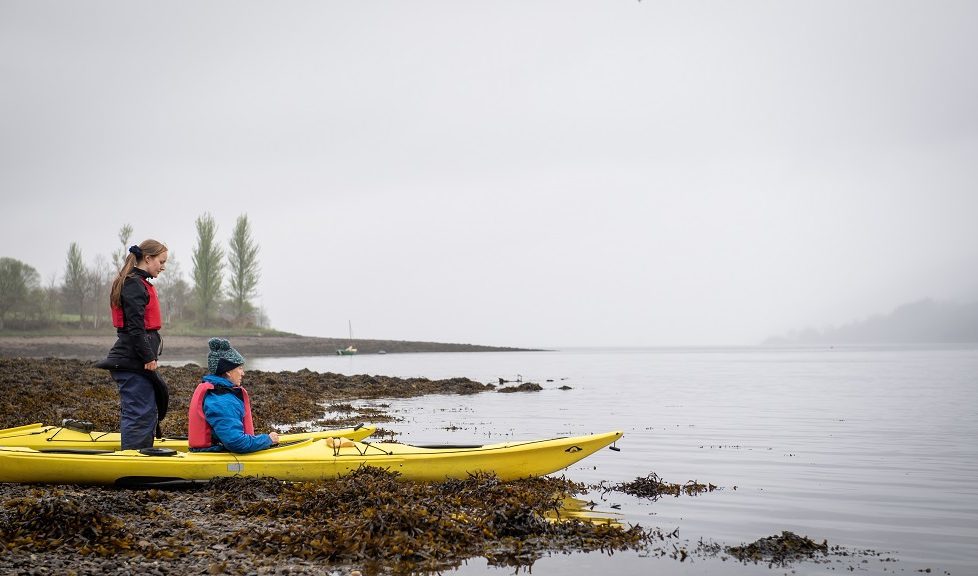 Fundraising is underway in a bid to create a 100% renewable energy powered festival in 2019.
Two women embarked on a mighty kayak challenge from Glasgow to Edinburgh to raise funds and awareness for renewable energy.
Clemence Cocquet, founder and CEO of Scapa Fest, the UK's Yoga and Adventure Festival, and ambassador Anna Neubert-Wood kayaked 54 miles from Glasgow to Edinburgh on the Forth and Clyde and Union Canal and arrived 45 minutes ahead of schedule.
Taking place earlier this month, 'Paddle-power' kickstarted the fundraising efforts for Scapa Fest 2019.
Scapa Fest is the UK's first festival that brings together yoga and adventure in one of the UK's most stunning locations – right on the shores of Loch Fyne in the grounds of the stunning Ardkinglas Estate. Over the May Day bank holiday weekend, attendees will have the opportunity to completely immerse themselves in over 100 workshops from some of the UK's leading instructors.
Clemence said: 'Our goal is to replace diesel generators with solar, wind, hydro energy and biofuels.
'The issue is that in Scotland, it's not as easy as picking a supplier and rolling with it because at the moment, there are no temporary renewable energy supplier for events in Scotland.
'Our plan is to create our own, cause a chain-reaction and pave the way for other events like this in Scotland.'
Carrying Clem and Anna's sleeping bags, tent and food, and recording the adventure with photos and videos was Scapa Fest's volunteer, Elena Lambreva.
Elena joined the adventure on her bike, cycling alongside the kayaks from Glasgow to Edinburgh.
Offering guidance and support in achieving Scapa's goals is Resource Efficient Scotland. Launched in 2013 and delivered by Zero Waste Scotland, they help organisations reduce costs by saving energy and water, reducing raw materials use and managing waste efficiently.
Visit the Scapa Fest Facebook page to find out more.
To donate to 'Paddle-power' click HERE.