Birchwater health drink is set to launch in Scotland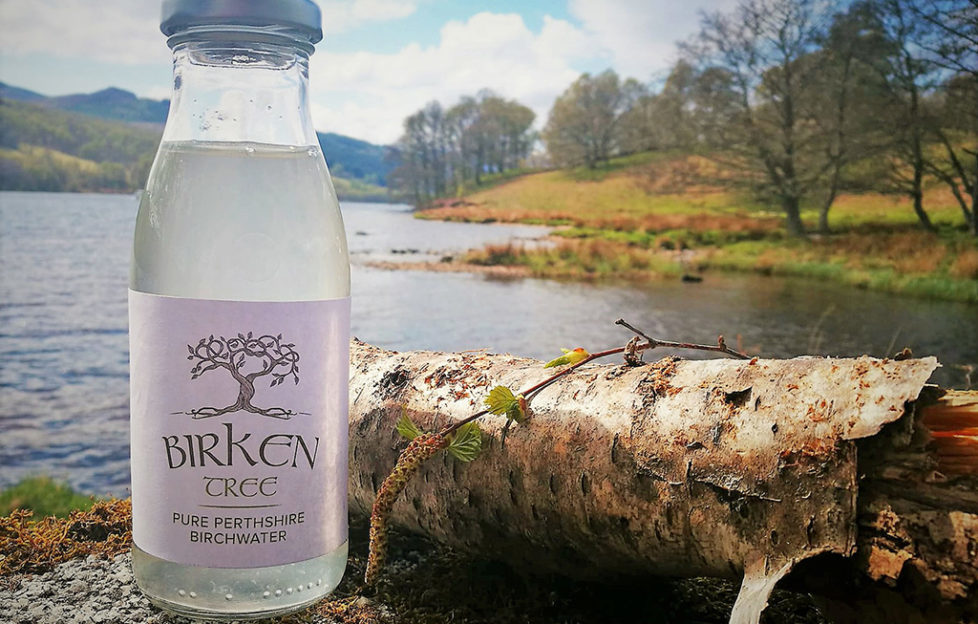 A new health drink is set to be launched in Scotland, based on pure birch sap.
The first commercial scale launch of Scottish Birchwater is set to take place, targeting retail outlets across the country.
Used traditionally in the Highlands and other parts of Northern Europe for centuries, there is a multi-million pound international market for Birchwater, which is beginning to develop in the UK and Scotland.
Birken Tree is a family company based in Perthshire who sustainably harvest birch sap from wild birch trees to produce Birchwater. The sap is collected using small plastic taps draining directly into bags, in the same manner as maple syrup.
The harvest takes place over a three-week period in mid-March.
Company owners Rob and Gabrielle Clamp are a forester and healer who have combined their knowledge of forest management and plant-based healing to launch their business idea.
They said: 'We are very excited to be involved in reviving the use of Birch in a productive and sustainable way. Birch has a special place in the culture of Scotland, it represents the second letter of the Gaelic (Beithe) and was has been present here since the last ice age.
'We are proud to be able to promote its use and the health benefits associated with it.'
Scotland has over 100,000 hectares of Birch woodland, much is which is under-utilised. With an upsurge in interest over the last few decades in the expansion and potential of native woodland the Scottish Government has now set woodland creation targets of 10,000 hectares per year and enhanced forestry grants.
Birchwater can be used in smoothie making, as a mixer for whisky, gin and other spirits and a variety of other uses.
Birchwater benefits include:
● Contains many minerals – vitamin C, potassium, manganese, thiamine, amino acids, calcium, phosphorous, magnesium, zinc, sodium, iron and electrolytes;
● Cleanses kidneys and the liver, good for detox, balances the pH in the body, has anti-ageing properties, used in cooking, good for arthritis, rheumatism, kidney stones, can help decrease cavities, lowers Cholesterol due to the presence of Saponin, rejuvenates skin health, specifically Acne, naturally low in sugar, and good for diabetics.
Birken Tree are a family business, set up in April this year and are based near Perth. Rob is a forester and has worked across Scotland both in the private sector and