A wealth of health comes to a serene location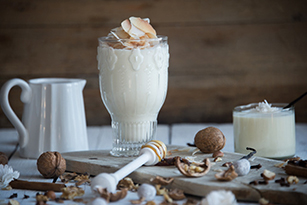 An inaugural festival of health, beauty and well-being will bring a feel good factor to East Lothian.
Archerfield Walled Garden in Dirleton is delighted to announce it will host a packed festival celebrating well-being, health and beauty in one of East Lothian's most beautifulsettings.
The Detox Health Beauty Day at Archerfield Walled Garden will see some of the biggest and brightest names in healthy living, beauty and nourishment share their expertise at a packed all-day celebration of mind, body and soul on Saturday, 12 May.
It will be a day packed with advice, treatments and experiences focused on feeling good.
Visitors will have the unique chance to discover the specialists' secrets of detox, healthy eating, beauty and inner calm, while enjoying an uplifting mix of live music, the latest must have products, therapies and demonstrations.
There'll be the opportunity to enjoy a relaxing beauty treatment, tuck into healthy vegan and vegetarian dishes from specialist producers, and find out about the benefits of power yoga, pilates, reiki and spinning.
Well-known names from the world of beauty and well-being, including Harvey Nichols, Lululemon, Neal's Yard Remedies, The Barefoot Sanctuary and award-winning Edinburgh-based spa, salon and skincare specialists, Zen Lifestyle, will rub shoulders with artisan producers, therapists and beauty experts from across the UK.
Together they will showcase some of the most exciting products and services designed to soothe, nourish and uplift.
A highlight of the day will be a series of motivational talks and workshops providing a chance to discover more about the world of well-being.
Among dozens of health, beauty and well-being experts taking part will be nutritionist and author Amanda Hamilton, Vogue photographer Jamie Bennet, health and peak performance coach Lyndy Stanway Marsh and 'green beauty' specialist Louise Dartford.
And when it's time to refuel, there'll be delicious and healthy dishes from health food experts including Henderson's of Edinburgh and Edinburgh's Blitz Patisserie, increasingly famed for its delicious vegan cakes.
The event has been organised by Archerfield Walled Garden in tandem with health and wellbeing specialists Detox Health Beauty.
Sheena Skinner, founder of Detox Health Beauty,  said: 'The most amazing line up of experts and companies from the world of detox, health and beauty will be there.
'The Detox Health Beauty Day at Archerfield Walled Garden is all about helping visitors discover how to feel and look better, with lots of fresh and exciting ideas for looking and feeling better than ever.
'There's something for everyone – whether you want to pick up something beautiful to wear, try out a new beauty treatment or discover how to achieve peace and that inner calm we all seek.'
The event, on Saturday 12 May, will run from 10am-6pm. It will help raise funds for two charities, The Joshua Nolan Foundation and Reverse Rett.
Tickets are priced at £35. Find out more and book HERE.