Winning design for New Lanark is revealed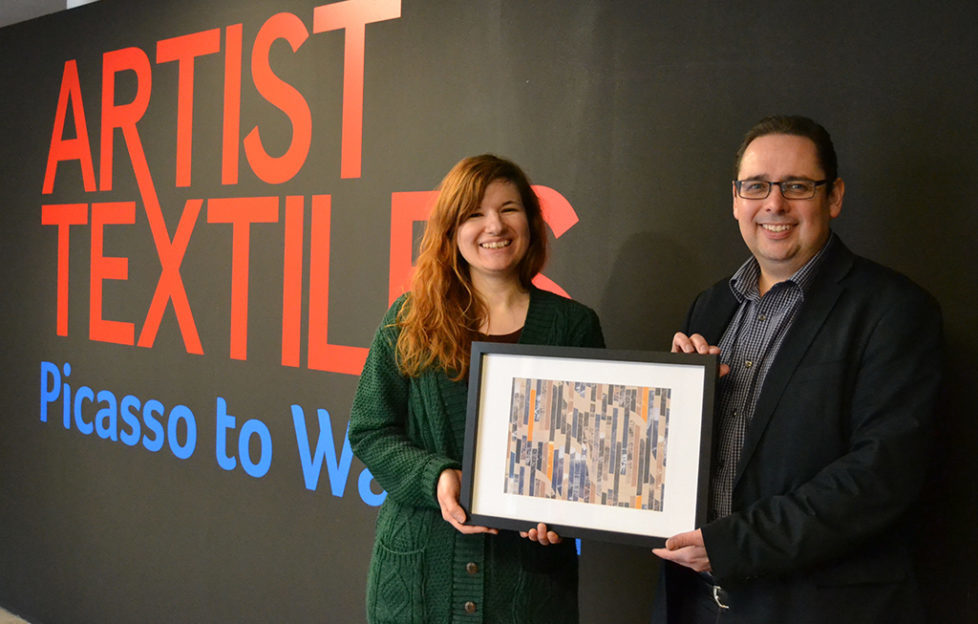 A talented designer has won a Scottish textile print competition.
New Lanark, an 18th century cotton-spinning Mill Village and one of Scotland's six UNESCO World Heritage Sites, has delighted to announce the winner of its textile print competition in celebration of the Artist Textiles Picasso to Warhol exhibition which runs at New Lanark until the 29 April.
To celebrate this exhibition, the village's textile production history and VisitScotland's Year of Young People, New Lanark's design competition invited entries to commission a special 'New Lanark' textile print, to incorporate into a new range of promotional merchandise which will be sold exclusively within the New Lanark Mill Shop.
Following a number of high calibre entries received from across the country, Zita Katona from Fife was announced as the overall winner.
Zita's 'A Yarn Well Spun' design fully fitted the brief that the textile print should be an all over repeat pattern emboding the theme of 'Living and Working at New Lanark' and incorporating a number of topics such as the village's social history and industrial heritage, textile production, New Lanark's unique architecture, natural surroundings and the Falls of Clyde.
Zita said: 'This pattern was inspired by the landscape and layout of New Lanark as shaped by the River Clyde. The print's title, 'A Yarn Well Spun' refers to the powerful flow of the river, as well as the stories and unique tales of the community of mill workers who have lived and worked at New Lanark.
'The photographic, collage-style composition of the pattern strengthens this idea of community as the waves cut through the tenement rows and Mill buildings on the river bank.
'I'm both a graphic and textile designer and I have always been keen to find ways to combine the two areas together on print and surface design. After finishing my Masters at Heriot-Watt University last year, I have been focusing on gaining different kinds of experiences to continue this work, through freelancing, personal projects and competitions too.
'New Lanark in particular is a significant place in the history of the textile industry so I thought it to be important to take part with my interpretation. I feel honoured to have my designs selected on merchandise that will remind visitors of this unique location – I'm very excited to work with New Lanark World Heritage Site.'
New Lanark will work with Zita to incorporate her winning design into a range of promotional textile items to be sold exclusively within the New Lanark Mill Shop. Zita will also receive a place on a specialist workshop ('Couture Inside Out' OR 'Fashion Drawing') at the Fashion and Textile Museum in London as well as textile supply vouchers, a framed copy of their print and Complimentary passes to Artist Textiles Picasso to Warhol exhibition and the New Lanark Visitor Attraction.
Textile production and innovation has been the continuous thread throughout New Lanark's history, from the village's early years as the one-time largest cotton manufacturer in Scotland, to now producing over 60 shades of high-quality woollen yarn using historic textile machinery and launching the world's first Organic Tartan in 2015.
Through this exciting new partnership with the Fashion and Textile Museum in London, New Lanark will be hosting this prominent touring exhibition until the end of April 2018.
Artist Textiles Picasso to Warhol traces the history of 20th century art in textiles with highlights including prints of work by Salvador Dali, Henri Matisse, Pablo Picasso and Andy Warhol.