Scots fashion designer launches spring/summer collection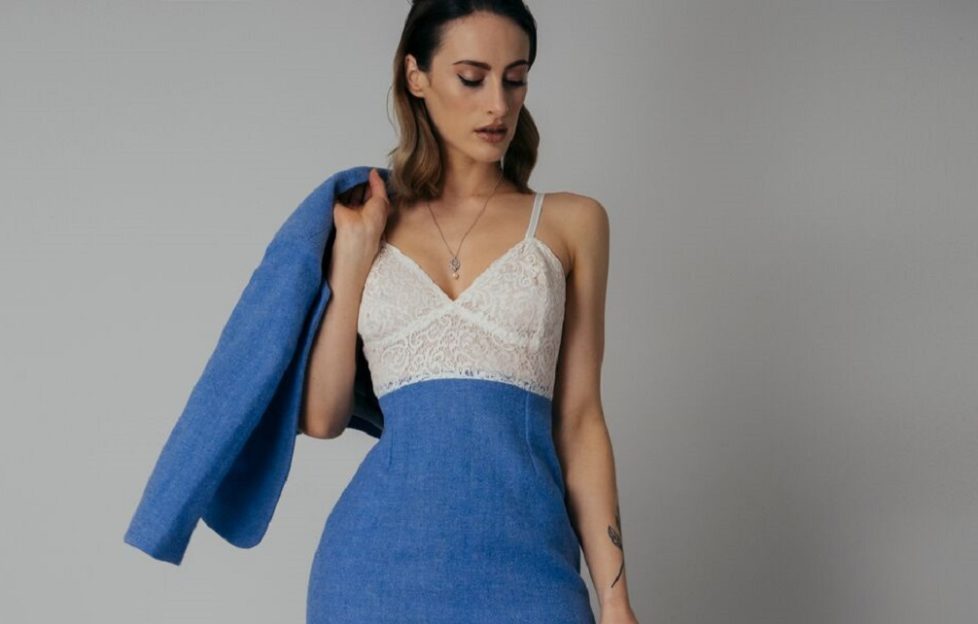 A Scottish fashion brand designer has released her spring/summer range for 2018.
Elizabeth Martin combines heritage with modernity in a celebration of contemporary British style.
Elizabeth Martin, a Lanark-based contemporary womenswear label, presents understated luxury for the modern woman who values quality and fit.
Using 100% British resources, all fabrics are still sourced within the UK, with suppliers including the Outer Hebrides Harris Tweed, MYB Scottish Madras Lace and Halley Stevenson's Dundee Waxed Cotton, and all Elizabeth Martin clothing is proudly made in Scotland.
Elizabeth, the company's founder and creative director, said: 'My brand was established through a love of fabric. The first fabric I ever bought was a Liberty Tana Lawn Cotton. The quality of the cotton, that feeling of luxury and the timelessness of the pattern has stayed with me.
'Since I launched the brand in 2014, each and every clothing collection has been made from fabrics sourced from UK mills, all connected to tradition and heritage and who like me, understood the importance of quality and authenticity; we all have a mutual respect and an understanding of each other's contribution to the success of the brand.'
Building upon this strong track record of timeless design, impeccable quality and ethical values, the new collection offers a fresh injection of colour for spring/summer, including subtle pastel blues and pinks, and a bright sunshine yellow, plus a new contemporary print by textile talent Adrienne Kerr, on a diverse range of classic, wearable shapes.
An important part of launching the SS18 collection was the communication, which intends to reflect the brand's minimalist, elegant aesthetic.
A highlight from the collection include the 'Ruth' raincoat. This lined raincoat includes side pockets, oversized buttons, and a classic swing shape.
Created in collaboration with Halley Stevenson, the UK's leading manufacturer of waxed cotton and weatherproofed fabrics, with all dyeing and finishing happening under one roof. Ruth will be available in jet black and mustard yellow online from June.
Introducing a sateen stretch cotton dogtooth print for the existing 'Muriel' and 'Edie' dress designs, this was created by Adrienne Kerr, an Edinburgh-based graphic and digital print designer in collaboration with Standfast & Barracks, a heritage British Mill who combine tradition with innovation to produce some of the world's highest quality prints.  Both dresses will be available online in pastel pink and powder blue from May.
The 'Tara' wide-leg and 'Alice' slim-leg trousers are new shapes for Spring/Summer '18 include the on-trend wide leg 'Tara' and the flattering tailored slim leg 'Alice', both crafted from luxurious fine needle corduroy, available in cream or pale blue. The fabric is sourced from Brisbane Moss in the Yorkshire hills, manufacturers of top class cloth. Four generations of skilled artisans, have helped keep Brisbane Moss at peak of the quality fabric business.
The 'Fiona' coat and 'Sophie' jacket Courtney & Co, a family-run firm based in the Gloucestershire-Cotswolds with a 150+ year heritage who operate the last purpose-made button- making machines left in the UK, have supplied us with buttons for two new season jackets, the longline 'Fiona' and the cropped 'Sophie', both designed to co-ordinate with the collection's trousers.