Scotland's role in fashion label's decade of success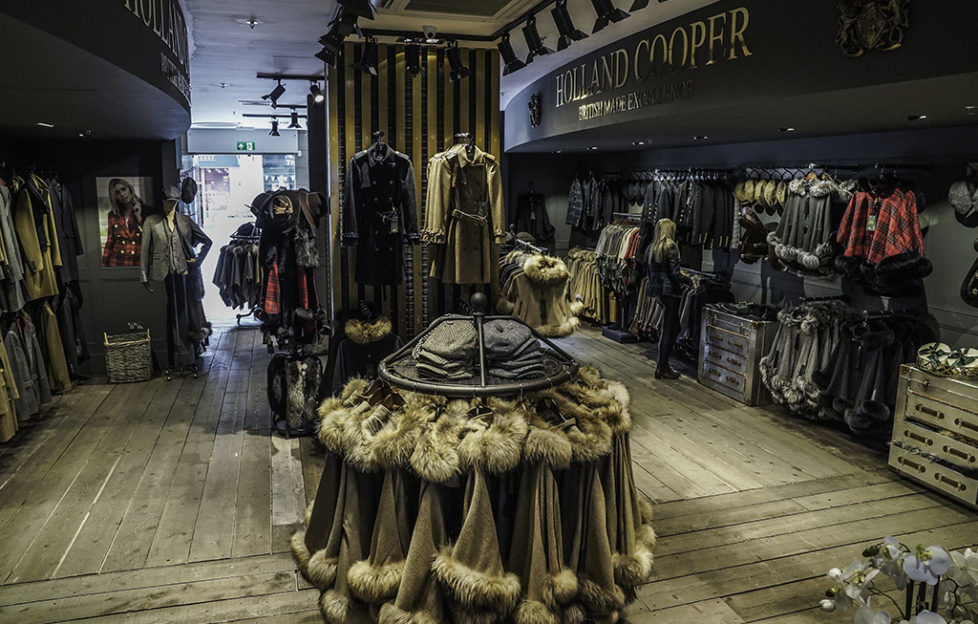 Scotland has played a key role in the success of a luxury British brand, which is this year celebrating 10 years in business.
Holland Cooper has gone from zero to £10 million a decade, becoming a firm favourite with royalty and rockstars alike.
A champion of British manufacturing, Holland Cooper is the UK's leading buyer of British wool, with 80,000 metres of Scottish wool and tweed brought in 2017 – that's 100 times the height of the world's tallest building – the Burj Khalifa.
Founded in 2008 by Jade Holland Cooper, she started the business from scratch. With zero funding, Jade has successfully led the brand to flourish through a recession and has gone on to become one of Britain's best-selling brands, this year predicting a £2 million profit.
Jade, aged just 31, said: 'It's taken me many years of hard work to get to this stage and I'm so proud of how the business has progressed. From working 6am-12am every day in the initial years, to constantly advancing my designs to keep things fresh, it's been a real journey.'
This year, the collection will extend to include new pieces within the popular Sportsline and a prestigious British-made 20-piece hat collection.
The ambitious entrepreneur's work has paid off, as last year Jade cemented Holland Cooper's reputation as a luxury fashion label with stores opening in Edinburgh, at 10 Multrees Walk, and Bicester Village, with five further franchise store openings planned for 2018.
The brand has also experienced an outstanding performance on the fifth floor of Harrods over the last five years, the brand will move to the hugely coveted second floor in Harrods. Holland Cooper has been worn by celebrities such as David Beckham, Zara Tindall and Georgia Toffolo.
Holland Cooper now has over 50 employees, which encompasses an extremely successful apprenticeship programme.