Charity will benefit from Scots social media star's creation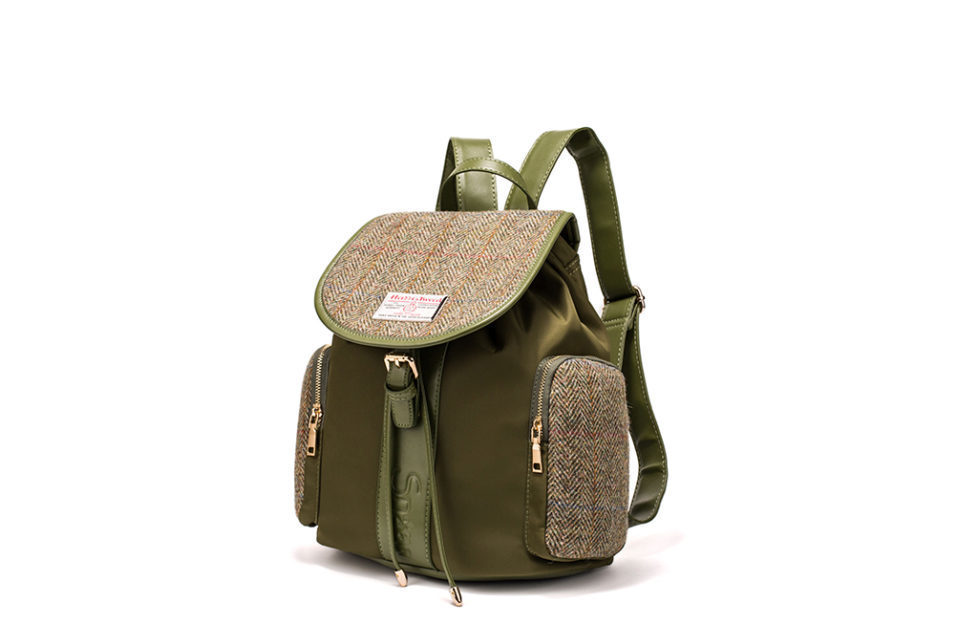 A social media star's love for fashion, family and Harris Tweed fabrics has culminated in the creation of Snow Paw's first backpack – and some of the proceeds are going to charity.
Popular Scottish lifestyle, fashion and beauty blogger Kumba Dauda, known online as Kumbearxo, has been working tirelessly to create the perfect product in memory of her late mother.
The Chestnut Harris Tweed backpack has been over eight months in the making; with Kumba flying over to the Isle of Lewis and Harris to pick the fabric straight from the mill.
Kumba's personal touches can be seen in the soft tones of the hand-woven Scottish tweed and the labels attached – each bag featuring a poem dedicated to her mum.
Her poem reads:
Wee Lizzie
Fae yer kind-hearted spirit, tae yer quick Scottish wit, love and labour was all you knew.
You taught me how to find the good, seek adventure and dare to dream.
This is my gift to you.
For all of the loved ones lost, proceedings from this purchase will go towards supporting Cancer Research UK.
Donating a portion of the sales to Cancer Research UK was a huge deal to Kumba in the creative process of the bag.
She said: 'I didn't just want to just design something that would look good… I wanted whatever I created to make an impact and inspire thousands.'
To celebrate the launch of the backpack, an official launch will be held in Edinburgh on 23 July.