A French fancy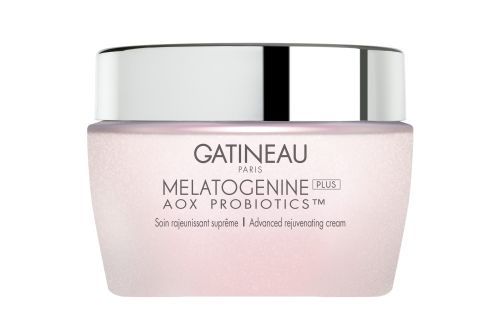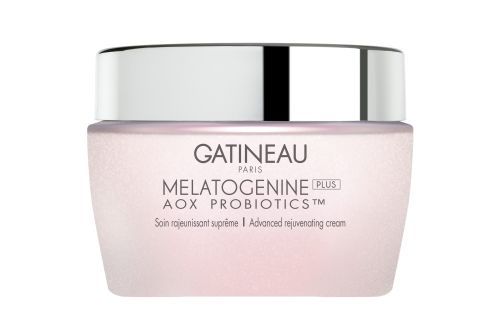 Gatineau was founded by Madame Jeanne Gatineau, a French female visionary who helped shape the beauty industry.
In 1937, at the age of 52, Jeanne Gatineau opened her first Parisian beauty salon and in 1940 she used her beauty experience and expertise to launch the anti-ageing skincare house we know today. However Jeanne Gatineau's most celebrated accomplishment came in 1950, when she opened the world's first beauty school at the grand age of 65.
Jeanne Gatineau retired at the age of 71, however the innovation that lies at the heart of Gatineau didn't retire with her. In the 1970s Gatineau became the first brand to discover and implement the benefits of caffeine, antioxidants and vitamins E and F in skincare. In the 1980s Gatineau discovered the powerful anti-ageing properties of retinol and became the first brand to launch a successful retinol cream. Since then, Gatineau has continued to create skincare products that advance the beauty industry and the brand's worldwide reputation as an anti-ageing specialist.
So with all of this history it may sound like I'm a little late to the party, but I like to think only fashionably so!  I'm currently using Gatineau's Melatogenine AOX Probiotics™ Advanced Rejuvenating Cream, 50ml – £86, and really enjoying the results.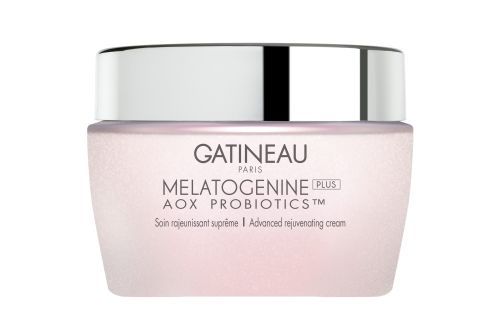 They say: A rich anti-ageing cream that delivers moisture and nourishment whilst reducing wrinkles and protecting the skin. Give your daily skincare a powerful anti-ageing boost with our Mélatogénine™ AOX Advanced Rejuvenating Cream. Designed for skin showing the advanced signs of ageing, this rich moisturiser will deeply hydrate your skin whilst rewinding the effects of time. We've combined our youth activating molecule, Mélatogénine™, with marine collagen to smooth fine lines and wrinkles. Powerful anti-oxidants and probiotics nourish the skin for a boost in radiance. Day by day, skin is rejuvenated becoming firmer and smoother, for a younger looking you.
I say: This rejuvenating cream feels lovely going on, it absorbs quickly with no greasy feeling. The scent is subtle, pleasant, but not overwhelming. The cream can be used over the entire face and neck and hasn't caused any sensitivity issues. My face feels hydrated all day, despite the ever changing Scottish weather conditions.
INGREDIENTS
Mélatogénine™ – reduces the appearance of fine lines and wrinkles by stimulating cellular renewal
Probiotics – boosts skin's natural radiance
Anti-oxidants – protects the skin
Marine collagen – reduces the appearance of lines and wrinkles
Avocado oil and shea butter – nourish the skin
Orchid extracts – smooth the skin
In the (possibly vain) hope of experiencing some sunshine on my upcoming staycation, I'm religiously applying Gatineau's Tan Accelerating Lotion, 400ml – £49.
They say: Our iconic Tan Accelerator can be used on the face and body to boost and prolong your natural tan. By boosting the production of melanin, the skin's natural colouring pigment, this light lotion kick-starts the tanning process before you even see the sun. Then, after sun exposure, natural ingredients nourish and hydrate the skin to prolong your golden glow and help protect against prickly heat. To fight the ageing effects of UV rays, we've also added our youth activating molecule, Mélatogénine™, to leave your skin looking its best. Please note that this product does not contain SPF.
How to use:
Start applying 8-10 days before sun exposure to the face and body.
Continue to use daily during and after sun exposure.
 INGREDIENTS
MAP (Melanin Activating Peptide) – stimulates the production of melanin
Vanilla Extract – soothes inflammation
Sweet Orange – conditioning agent with anti-oxidant properties
Daffodil Extract – soothes the skin and alleviates discomfort
Mélatogénine™ – restores and regenerates the skin
I say: I'm loving using this lovely light lotion in place of my usual daily body moisturiser after the shower. It's keeping my skin hydrated all day long. An update on the results will follow post staycation.
by Morag Bootland