Scottish knitters wanted to help create a giant WW1 centenary poppy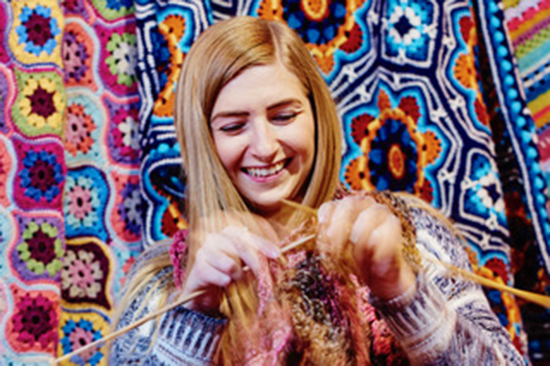 Scottish knitters and crocheters are being asked to take part in a 2018 knitting project to mark the centenary of the end of the First World War.
Their efforts are required to help create a 13ft commemorative poppy.
Anyone wishing to contribute to the commemorative challenge can pop along to the Knit and Knatter sessions at The Creative Craft Show at the SEC, Glasgow, next month, one of nine UK Creative Crafts Shows which will contribute to the final poppy, including a second show at the SEC in October.
At the sessions, being led by knitting fanatics, Grans on the Make, volunteers will each knit or crochet a four inch square section which will form part of the final poppy, which will be pieced together during 2018 and revealed at The Creative Craft Show, Birmingham in November.
When complete the poppy will be made up of 1,568 sections, representing the number of days of the war. Participants can also provide a short story, memory or name to be displayed on the stand and dedicated to those lost in the First World War.
Volunteer knitters are also asked to bring along knitting needles and red, black or green wool.
Jodie Firmin, ICHF show organiser said: 'This is a lovely opportunity for Scottish knitters and crocheters to use their skills for a lovely project and be part of a special commemorative creation to mark 100 years since the First World War.
'People with all knitting abilities are welcome to have a go and be part of this national centenary feature which will be created by crafters across the UK at our shows in Manchester, Exeter and London and Birmingham."'
The Scottish Creative Craft Show is taking place alongside The Scottish Quilting Show at the SEC from 8 – 11 March.
More than 100 top craft exhibitors will showcase everything needed to stock up for those crafty projects.
There will also be a host of experts on hand to give advice and share top tips as well as a programme of quick and easy workshops and talks.
Further information and tickets are available from www.ichfevents.co.uk or 01425 277 988.