Push the boat out and try something new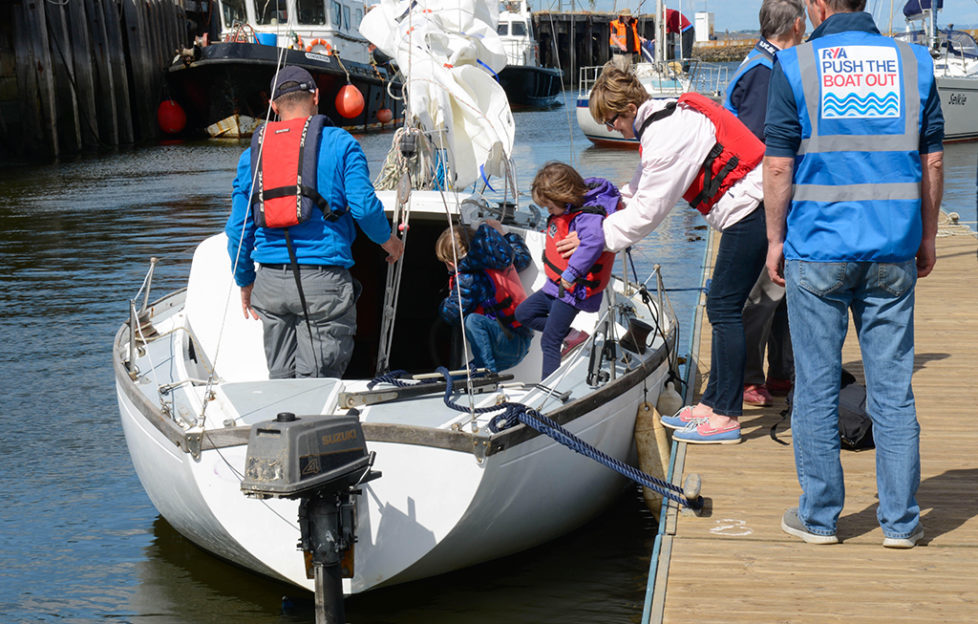 Sailing clubs across Edinburgh and the Lothians are opening their doors to give people a chance to experience being out on the water this weekend.
Push the Boat Out is a national event, co-ordinated by the Royal Yachting Association (RYA), seeing nearly 400 clubs up and down the country encouraging people to get out on the water. In 2017 over 31,000 people attended events at over 380 locations across the UK.
Across Edinburgh and the Lothians several clubs are running free taster sessions, including:
Royal Forth Yacht Club (Granton Harbour, Edinburgh) – Sunday, 13 May 12pm-4pm;
Fisherrow Yacht Club (Fisherrow Harbour, Musselburgh) – Sunday 13 May 11.30am-3pm;
East Lothian Yacht Club (North Berwick Harbour) – Friday 11 May, Saturday 12 May and Sunday 13 May;
Portobello Sailing & Kayaking Club (Portobello Beach) – Saturday 26 May 1pm-5pm.
Between the different clubs would-be sailors can get out on the water in sailing yachts, dinghies, keelboats, power boats, kayaks and rowing boats.
For more information on what is on offer at each club see the event listings at www.rya.org.uk/go/ptbo or the individual club websites.
Whether you're completely new to the sport or looking to get back on the water, RYA Push the Boat Out is the perfect time to give it a go. Sailing can be as physical or as relaxing as you want to make it, you can sail with others or on your own, do it competitively or potter about and just enjoy the gentle escape of being outside in the elements.
All of the clubs would like to invite the local community to come down to have a go at sailing, see what the club has to offer and get involved.