Pick a pumpkin – there's 7000 to choose from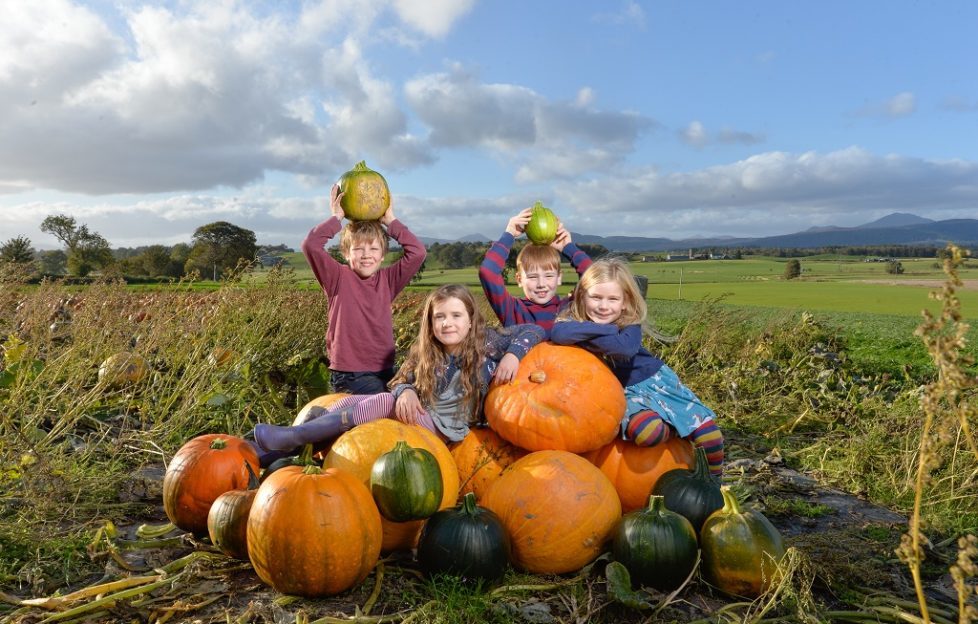 When you think of vegetables growing in Scottish fields, one that you wouldn't immediately expect to find are pumpkins.
But, in a corner of Stirlingshire, more than 7000 pumpkins have been grown across four acres of land at Arnprior Farm in a variety of sizes, perfect for Halloween, making hearty soups or for autumn decoration.
Known as Scotland's premier pumpkin patch, Arnprior Farm will open to the public this Friday, 12 October, to enable them to choose their pumpkin.
In 2017 more than 6000 people visited the farm, and the 2018 experience is set to be even bigger than last year due to the hot dry summer, which has made way for a pumpkin boom.
The patch will open to the public from 8.30am-5.30pm and will be open every day until Sunday 21 October. It will also be open on Saturday 27 and Sunday 28 October.
The patch is free to enter, however parking is limited and guests are advised to book their slot via www.arnpriorfarm.com – parking slots are charged at £5 per car and redeemable against a pumpkin purchase. Pumpkins range in price from £5 to £12.
As well as pick your own pumpkin, the patch also offers visitors the chance to try their hand at farming and dig for their own tatties and pull their own turnips from the ground.
There will also be a kids' playground built from a hay bale mountain, an opportunity to feed the sheep, artisan local food and gin trucks, crafts, plus plenty of photo opportunities.
Established as a working farm in 1936, Arnprior Farm is now in the hands of the next generation of McEwen family, made up of Duncan (34) and Rebecca (35) and their three young children (Duncan, Floraidh and Erin).
The McEwen family started to diversify into pumpkin farming in 2015 and became one of Scotland's original and first pumpkin farms.
Arnprior was primarily a beef, sheep and arable farm until 2015, when the McEwen family decided to sell their cattle, increase sheep numbers, and try out diversification in the form of pumpkins.
Along with Duncan's parents, Duncan and Anne, the family now lamb 1200 sheep in the spring, grow 100 acres of barley and run a successful PYO pumpkin patch in October.