Nuclear bunker will open to the public for the first time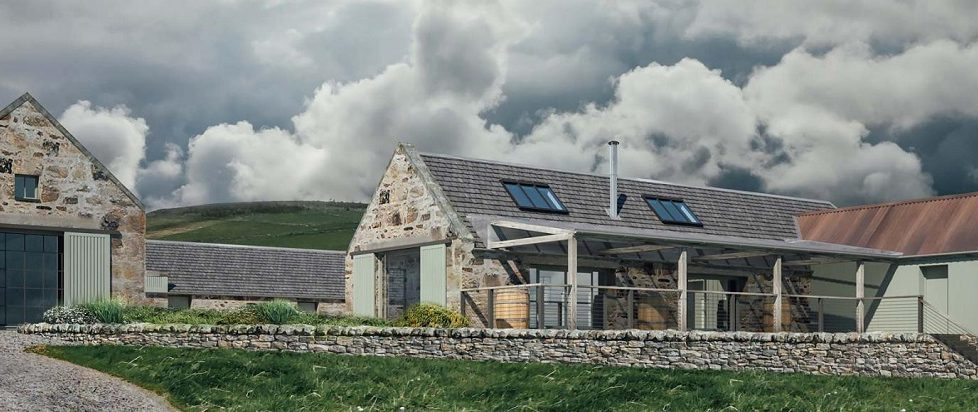 A Scottish community is gearing up for a busy weekend with a host of events.
Based in Moray, the Cabrach Trust is holding an open day, where visitors will be able to experience the Cabrach like never before.
They will share some of the heritage and future plans for the region with visitors, and throughout the day, staff and trustees of the Cabrach Trust will be on-hand to guide them around the site and talk about the projects they are embarking on.
This starts on Saturday 18 from 10am-4pm at Inverharroch Farm, Lower Cabrach, Moray, and visitors are advised to bring a picnic and sturdy footwear just in case.
They will be opening the Cabrach's nuclear bunker to the public for the first time. Glenfiddich Artist in Residence Co-ordinator and local historian Andy Fairgrieve will explain how this bunker was part of a network of listening stations across Scotland and was constantly manned as recently as the 1990s.
It will be possible to climb inside the bunker if accessibility permits. Unfortunately the bunker is not wheelchair accessible.
As well as playing a role in the Cold War, the Cabrach was shaped by its role in the First World War and Professor Peter Reid from Robert Gordon University will explain more about the impact of this conflict on the local area.
Whisky distilling is a fundamental part of the history of Cabrach and whisky historian Colin Mackenzie will explain the history of local whisky distilling, both legal and illegal.
The Trust will also be outlining more about their plans to build a historically-accurate distillery, which will make them the UK's first wholly not-for-profit whisky maker.
The Cabrach is one of the last strongholds of Doric, and Alistair Heather will join the Trust to hold a Doric workshop for families and young people.
The full programme for Saturday, 18 August is:
10-11.30am – World War I with Peter Reid. Location: War memorial cairn.
11.30am-1pm – The Doric of Cabrach with Alistair Heather. Location: Inverharroch Farm.
Lunch – Bring your own picnic with tea, coffee and cake, available 11am-2pm.
1-2pm – Historic whisky distilling with Colin Mackenzie and Derrick Thomson. Location: Inverharroch Farm.
2-30-4pm – 'Post 32' nuclear bunker with Andy Fairgrieve. Location: Meet at Inverharroch Farm.
Click HERE for more information.