Mammoths set for a visit to Scotland this summer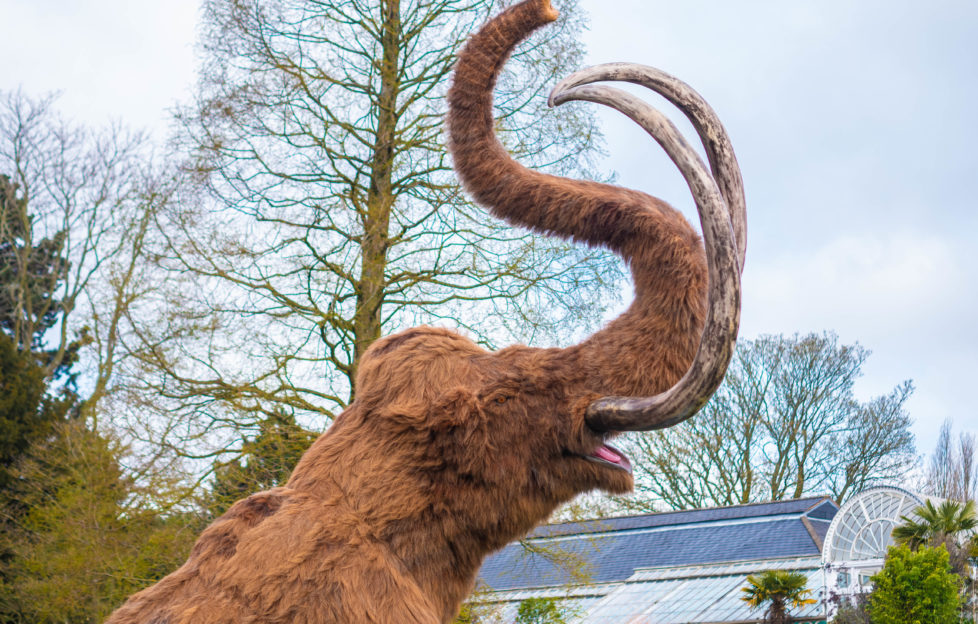 Over 40 prehistoric animals – from woolly mammoths to dire wolves – are coming to Scotland this summer.
The beasts will take over Glasgow this summer, as Europe's first ever animatronic Ice Age experience Ice Age: The Lost Kingdom comes to Rouken Glen Park from 22 June–14 July.
Families will be transported back 70,000 years as they wander through the park and experience the sights and sounds of the Ice Age. They're invited to hang out with life-sized giant sloths, cuddle up to woolly mammoths and spot sabre-toothed tigers, among a host of other beasts, as part of the interactive event.
Palaeontologists in the making will able to get hands-on with an Ice Age excavation pit and a mini-cinema on the grounds will screen fascinating documentaries for kids. A virtual reality experience will also be present to immerse families in the prehistoric land, making it a summer day out not to be missed.
After spending the day amongst the animals, attendees will be able to grab lunch at one of the fantastic street vendors on-site.
Tickets for Ice Age: The Lost Kingdom are on sale now and can be booked online in advance for £12.50 for adults and £10.50 for children. Book before 19 May and get 20% off all tickets using the code 'EARLYBIRD20'.
The three-week show is being brought to the city by the team behind the popular Jurassic Kingdom, which took over the city's Botanic Gardens in 2017.
Glasgow is the third stop on the tour, before the experience continues its journey to Manchester, Nottingham and Leeds.
Naz Kabir, global event producer and marketing director at Weli Cultural Alliance, said: 'After the outstanding success of Glasgow's Jurassic Kingdom in 2017, we couldn't wait to return to the city.
'We wanted to develop a new concept using the expertise of our creative team, and so Ice Age: The Lost Kingdom was born. It really pushes the boundaries of our technology, with 40 animatronic creatures all with moving body parts, wide opening jaws, and roaring sound effects that help transport you back to the prehistoric times.
'We've found that the people of Glasgow are spectacular guests – always open to embracing new things. Rouken Glen is a fantastic family-friendly park and we can't wait to show off our new experience. It's certainly not to be missed!'
Visit iceagekingdom.com for more information and to book tickets.