Fascinating displays at Scottish museums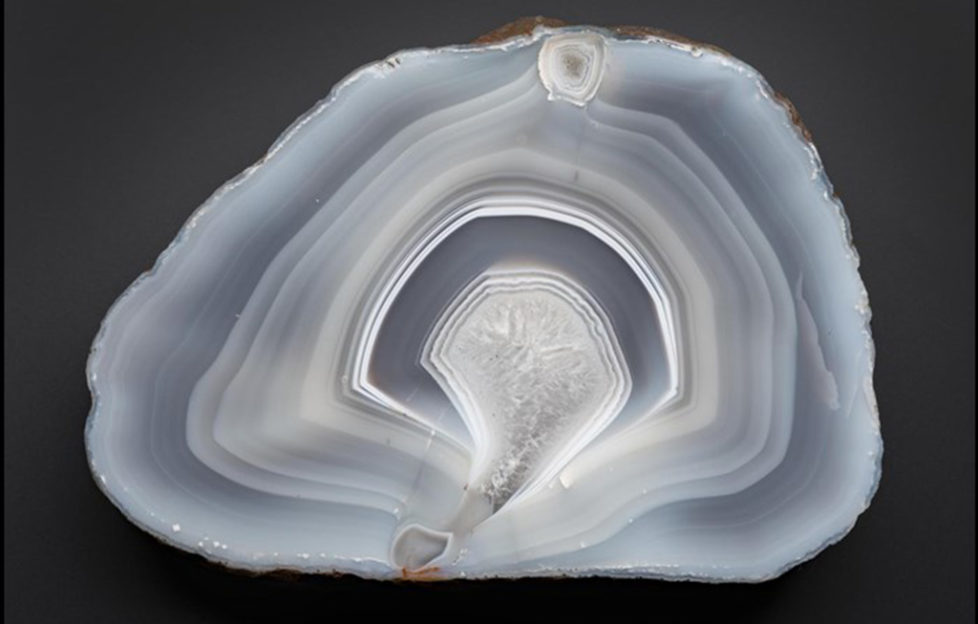 Scotland has a host of fantastic museums, the length and breadth of the country.
Scottish Field rounds up just some of the exhibitions which are currently running, with several at the National Museum of Scotland, Chambers Street, Edinburgh, EH1 1JF. Open 10am-5pm daily.
Hidden Gems: Scotland's Agates. Until 6 January 2019. Exhibition Gallery 3, Level 1. Free.  The deceptively simple exteriors of agates conceal an enormous spectrum of colour and texture. Discover how and why these beautiful semi-precious Scottish gems have captivated collectors past and present.
Rip It Up: The Story of Scottish Pop, until 25 November.
Exhibition Gallery 1, Level 3. Adult £10, Concession £8, Child (12 – 15) £7, Under 12s free, National Museums Scotland Members free, National Art Pass holders 50% discount.
Discover the story of Scottish pop music at the National Museum of Scotland as we take you on a musical journey from the 1950s to the present day. This is the first major exhibition dedicated to Scottish pop music, exploring the musical culture of the nation over more than half a century, from influential indie pioneers to global superstars through music, film and a host of objects, many loaned directly from the artists themselves. From the days of the dancehalls to the emergence of pop in an explosion of colour in the 60s, through the 70s and New Wave, Rip It Up features global stars and independent local heroes from pop's early days right up to today's outstanding newcomers.
New to the National Collection, until 24 February 2019.
Exhibition Gallery 4, Level 1. Free.
National Museums Scotland holds a large and diverse collection built over more than 200 years. See new acquisitions from across the museum's collections, from the skull of a killer whale to cutting-edge ceramic design and beautiful 19th and 20th century Japanese ceramics.
National Museum of Flight, East Fortune Airfield, East Lothian, EH39 5LF.
Red Arrows Hawk T.1A, ongoing, 10am-5pm, Concorde hangar, National Museum of Flight. Free with museum admission.
National Museums Scotland has acquired a British Aerospace Hawk T1A which was flown by the Royal Air Force (RAF) Aerobatic Team, the Red Arrows. The iconic aircraft has been donated by the Ministry of Defence through RAF Heritage and is now on permanent display at the National Museum of Flight, East Fortune Airfield. It is the only Red Arrows Hawk on display in any UK museum and now sits alongside Concorde G-BOAA, an aircraft with which the Red Arrows flew in formation on many occasions.
National War Museum, Edinburgh Castle, EH1 2NG, open 9.45am-5.45pm daily.
The Poppy: A Symbol of Remembrance, until 27 January 2019. Included in Edinburgh Castle admission.
This exhibition examines the history of the poppy and its emergence as a symbol of remembrance. Through a variety of objects, photographs and interviews, the exhibition will explore the manufacture of poppies in Scotland, the charitable work of the poppy appeal and present a reflection on recent debates about what some regard as the politicisation of the poppy as a symbol. The Poppy: A Symbol of Remembrance coincides with the centenary of the conclusion of the First World War, and concludes a commemorative programme of events and exhibitions relating to the conflict.
National Museum of Rural Life, Wester Kittochside, Philipshill Road, East Kilbride G76 9HR.
Harvest Weekend, Saturday 29 September–Sunday 30 September. 11am-4pm, free with museum admission and annual pass.
Help celebrate the harvest with a weekend of foodie activities, storytelling, creative crafts and ranger walks – all included with museum admission. Head outdoors to learn about foraging and the local flora, fauna and seasonal crops on our farm, then see the resident Clydesdale horse, Mairi, get dressed for the harvest. Test your traditional cooking skills with some bannock making, then get hands-on and create your own straw love knot or mini scarecrow to take home.