Doors open to the world of elocution on Sunday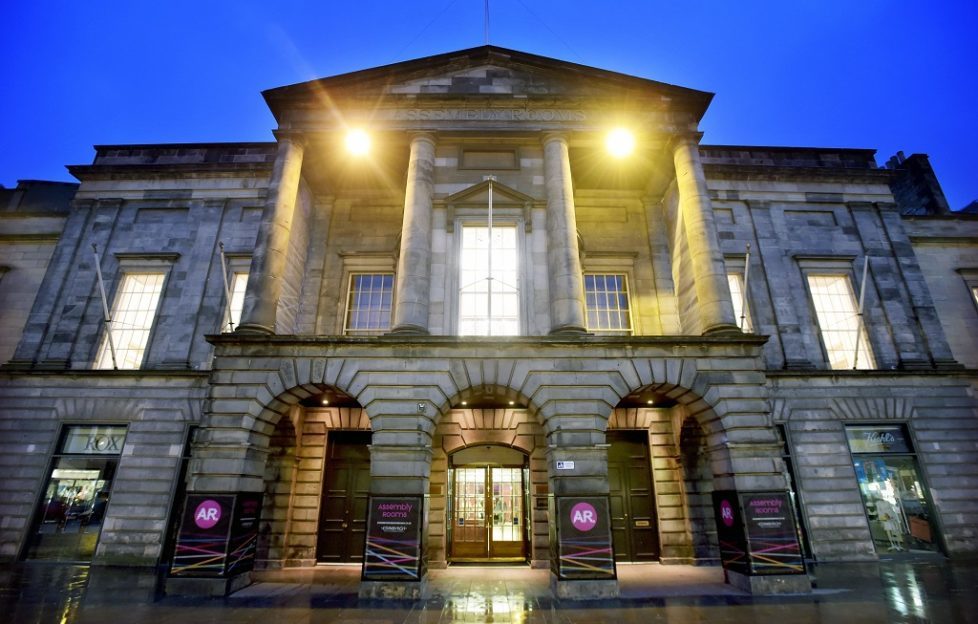 If you know of someone who believes the rain in Spain falls mainly down the drain, then perhaps they could be in need of assistant.
If you believe that sex are what was used to bring in the coal, then there's no doubt that you have no need to attend a special finishing school taking place this weekend.
On the other hand, if you're more inclined to thing of lots of coal makin' lots of heat, then it's most definitely for you!
Those who are a little rough around the edges, and perhaps could use some fine tuning, can step back to the 1950s at Edinburgh's Assembly Rooms, which is opening its doors this Sunday (30 September) to impart over 230 years of know-how with a series of finishing lessons.
The prestigious George Street venue, which has been at the heart of special occasions and celebrations in the capital since it officially opened in 1787 will join other buildings in the city, and throughout Scotland, in opening its doors to the public as part of the Cockburn Association's annual Doors Open Day.
With experience in hosting royalty, celebrities and nobility, the Assembly Rooms will capture the essence of Georgian Edinburgh, giving people of all ages the chance to learn the essentials of etiquette and elocution.
Throughout the day, the inimitable Muriel and Jasper Wylie, champions of 1950s good taste and elegance from Artemis Scotland, will be hosting free masterclasses based on the idea of 'finishing school' for young ladies and gentlemen making their introduction to society, during the Year of Young People.
Shona Clelland, cultural venues development manager for Assembly Rooms, said: 'Georgian Edinburgh was very taken with the idea of 'speaking properly', especially as Edinburgh's New Town became the fashionable place to be.
'Many families engaged people associated with the arts to teach their children the correct pronunciation, forms of speech and how to be seen as elegant and full of wit.
'We're truly immersing people in the culture and heritage of Edinburgh's young people this weekend with classes which will allow visitors a fun-filled hour learning the best manners and articulation from the period.'
The A-list landmark will be open to the public from noon to 5pm, with guided tours taking place at noon, 1pm, 3pm and 4pm. Classes in 'How to Speak the Georgian Edinburgh Way' will take place at 12.30pm, 1.30pm, 2.45pm and 4pm in The Ballroom.
No prior booking is required and visitors are free to wander and explore the venue on their own.