Discover old skills at New Lanark World Heritage Site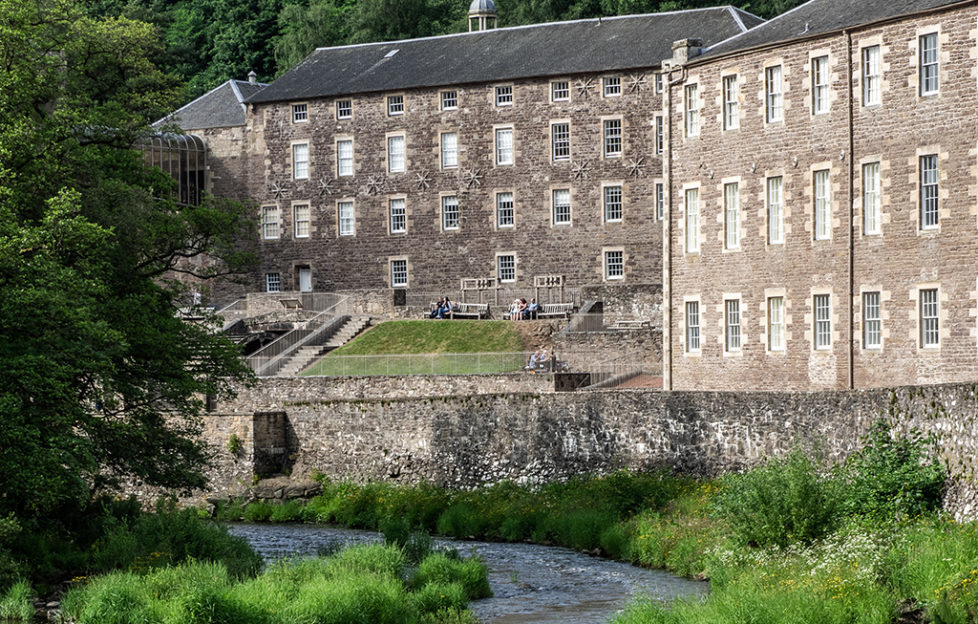 New Lanark World Heritage Site is set to take part in Doors Open Day 2018.
Doors Open Days is Scotland's largest free festival that celebrates heritage and the built environment.
It offers free access to over a thousand venues across the country throughout September, every year. It allows visitors to see lots of new and different places that are not always open to the public.
New Lanark is taking part in Doors Open Day on Saturday 29 and Sunday 30 September when their Counting House will be open to the public for a textile-themed tour. Visitors will be able to see New Lanark's working Carding Machine in action for free.
The guide will also take visitors to see New Lanark's historic spinning mule, which is still in production spinning luxury yarn.
On Saturday 29 September, visitors are invited to take part in an expert-led, hands-on workshop to learn about the traditional skills of stonemasonry.
John Henderson of HRH Stonemasonry Ltd, who is undertaking restoration works within the village, will explain about this traditional skill and some of the techniques involved. Visitors will then be shown how to dress, tool and polish a stone.
John said: 'Working as a stonemason gives you the best of both worlds. Conserving some of the most important building in Scotland and beyond and using your skills to teach others to continue a very traditional craft.'
There will also be slating demonstrations, outside The Institute from 11am-3pm. Slate roofs are an important feature of New Lanark village, and Doors Open Day will allow visitors to try their hand at the traditional building skill of slating including nailing and trimming slates from a local slating contractor.
All staff and volunteers on site during Doors Open Days will be in historic costume which will create a wonderful atmosphere, and once guests have completed the aforementioned tours, they can enjoy a full day out exploring the award-winning New Lanark Visitor Attraction, followed by a visit to the GAME PLAN exhibition, or enjoy a woodland walk in the Falls of Clyde Wildlife Reserve and a visit to the Mill Café, for a bite to eat, finishing at the Mill Shop for some retail therapy.