Discover more about the grandeur that was Rome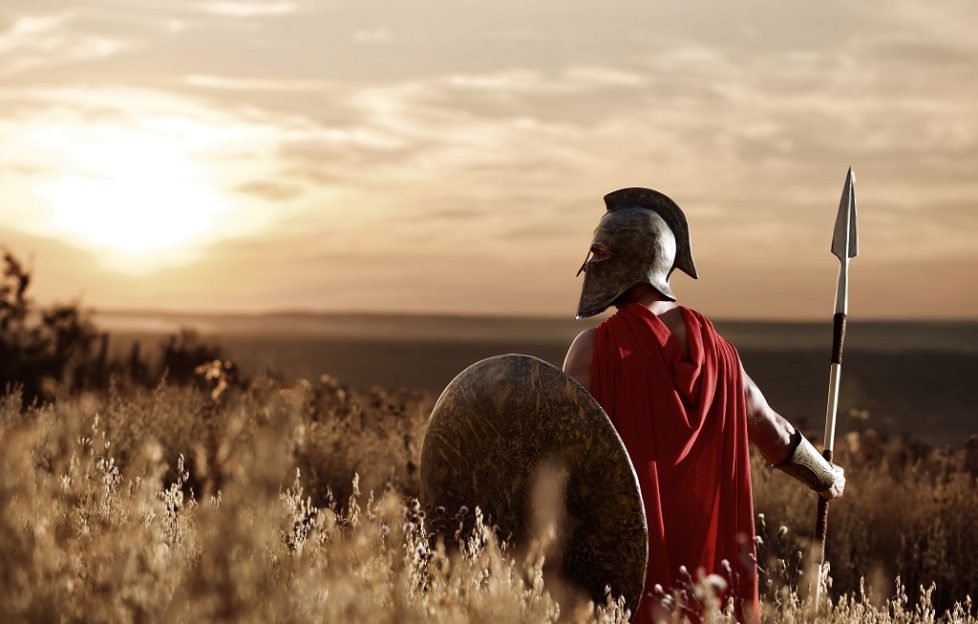 If you've ever wondered what the Romans did for us, this is the perfect weekend to find out.
Tomorrow, Saturday, 29 September, from 1-4pm at Cramond Kirk in Edinburgh, Doors Open Days, in partnership with North of England Civic Trust, and Scottish Archaeology Month, will deliver a celebration event for the Roman Frontiers along the Antonine Wall touring exhibition.
Activities will include:
Roman Legionaries and a Roman Sailor from the Antonine Guard Living History Society; Handling activities for all the family; and a heritage 'pastport' scheme where children can earn a Heritage Hero Award.
To mark the European Year of Cultural Heritage 2018 Scottish Civic Trust's Doors Open Days is working in partnership with North of England Civic Trust (NECT), the EYCH UK Co-ordinator, to tour an exhibition across Scotland.
Doors Open Days and Scottish Archaeology Month deliver Scotland's contribution to European Heritage Days during September each year, and bring this touring exhibition to venues along the theme of the Roman Frontier of Europe in the form of the Antonine Wall.
The exhibition has traveled from West to East across the country during the festival month of September.
Venues the exhibition has visited so far include the Maid of the Loch, Balloch, West Dunbartonshire; Kirkintilloch Town Hall, East Dunbartonshire; Callendar House, Falkirk; the Library of Innerpeffrey, Crieff, Perth and Kinross; and Cramond Kirk, Cramond, Edinburgh.
The Frontiers of the Roman Empire is an historical zone that spans Europe and 1,900 years of history.
Designated by UNESCO as a World Heritage Site, it recognises the significance of how an era of profound civilisation shaped the Europe we know today.
As a frontier aligning all in its path – places, people – it brought order and established a symbolic definition of the reach of civilisation, but as a contemporary zone crossing the continent and beyond, it now connects communities in a way unlike any other. Therefore, it uniquely embodies all that 2018 European Year of Cultural Heritage represents in shaping a common European heritage, and about the common values expressed through contemporary European culture. It is cultural heritage at the leading edge: "what joins us is greater than what divides us".
The exhibition illustrates the historical overlay of the Frontier onto contemporary Europe, like the imprint of memory on the visible world. The exhibition features quotes on what this means to local people and beyond, and succinctly summarises the message of 2018 European Year of Cultural Heritage.
Graham Bell, director, NECT; UK National Co-ordinator, 2018 European Year of Cultural Heritage, said: 'The aim of this special year of European Year of Cultural Heritage has not just been to highlight Europe's precious cultural heritage, to showcase its role in fostering a shared sense of identity and to build our future, but it is to use the momentum of the year to develop a revised European Agenda for Culture.
'All across Europe thousands of events have enabled people to become closer to and more involved with their cultural heritage and we at the Representation of the European Commission in Scotland are delighted that thanks to
Graham Bell, the UK's National EYCH coordinator and thanks Nicola Godsal of the Scottish Civic Trust and thanks to all the volunteers that we have here in Scotland, that we can showcase this important Roman chapter in our common European history that today connects those living along and near the Antonine Wall with over 10 other European countries.
'For we learn from the past, to understand the present, to plan for the future. Our common European cultural heritage brings people together; preserving our European cultural heritage is not just about buildings or our sites of precious historical interest.
'Heritage needs to find its place in people's lives and in their hearts. That is why reaching out widely, in particularly to young people, is so important and why here in Scotland we are delighted to have the European Year of Cultural Heritage 2018 linked to Scotland's Year of Young People 2018 too.'
Graham Blythe, European Commission Office in Scotland, added: 'The European Heritage Days (EHDs), a joint initiative of the Council of Europe and the European Commission, are the most widely celebrated participatory cultural events shared by the citizens of Europe.
'The pan-European nature of this project contributes to bringing citizens together and highlighting the European dimension and the value of cultural heritage in the 50 signatory States of the European Cultural Convention. Over 70,000 events are organised every year in order to help raise awareness of Europe's common heritage and the continuous need for its protection, as well as to promote inclusiveness and foster creativity and imagination.
'As one of the key initiatives of 2018's European Year of Cultural Heritage, this year's edition of the #EHDs is celebrating The Art of Sharing. The European Year of Cultural Heritage aims to encourage people to explore Europe's rich and diverse culture, to reflect upon and protect its unique value.'