Creatives get themselves ready for Scotland's big crafts event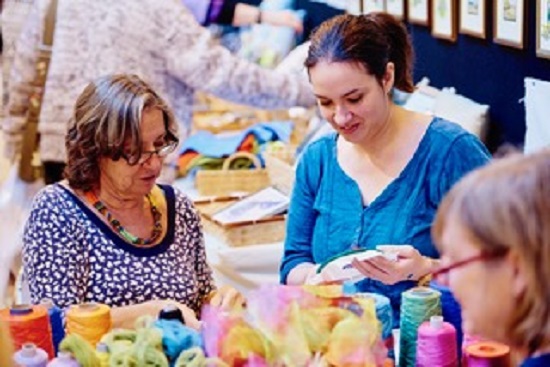 Scotland's clever crafters and witty knitters are getting ready for their biggest event of the year.
The Creative Craft Show and The Scottish Quilting Show, are back at SEC, Glasgow, from 8–11 March.
For those who like getting creative this spring, then a trip to this event is a must.
The co-hosted shows are back at Glasgow's SEC, bringing together over 100 exhibitors showcasing artisan, handcrafted gifts, supplies and inspiration and demonstrations for crafters and quilters.
The Creative Craft Show (formerly known at The Stitching Sewing and Hobbycrafts Show), is a haven for knitting, cross stitch, paper crafting, jewellery and dressmaking and stitching enthusiasts, offering all the very latest supplies, ideas and innovations in the hobby world.
There's everything from kits, charts and patterns to fabrics, yarns, threads and buttons plus opportunities to glean advice from industry experts.
The Scottish Quilting Show is a showcase of the finest patchwork and quilting, and highlights the amazing work of Scottish quilters. There will be talks, competitions, demonstrations and workshops and the winner of the Quilting Competition 2018 will be announced.
Experts from craft associations, guilds and societies will be demonstrating the latest techniques at The Creative Den, The Stitching Den and The Quilting Workshop. There are sessions each day, as well as pre-bookable workshops, costing between £8 and £15.
Topics include papermaking, mindful stitching, silk painting, make a Bunny Brooch, fabric manipulation, hand-blocking and crazy patchwork. For the full timetable of sessions, or to make a booking, visit www.ichfevents.co.uk or call 01425 277988 .
There will also be two exhibition areas – Stitched Together, an exclusive display of textiles created by military community groups and Orient showcasing textile experiments and impressions with fabrics from the Turkmen bazaar.
Both The Creative Craft Show and The Scottish Quilting Show are organised by ICHF Events, a leader in consumer craft shows.