Botanic gardens are a hive of activity this summer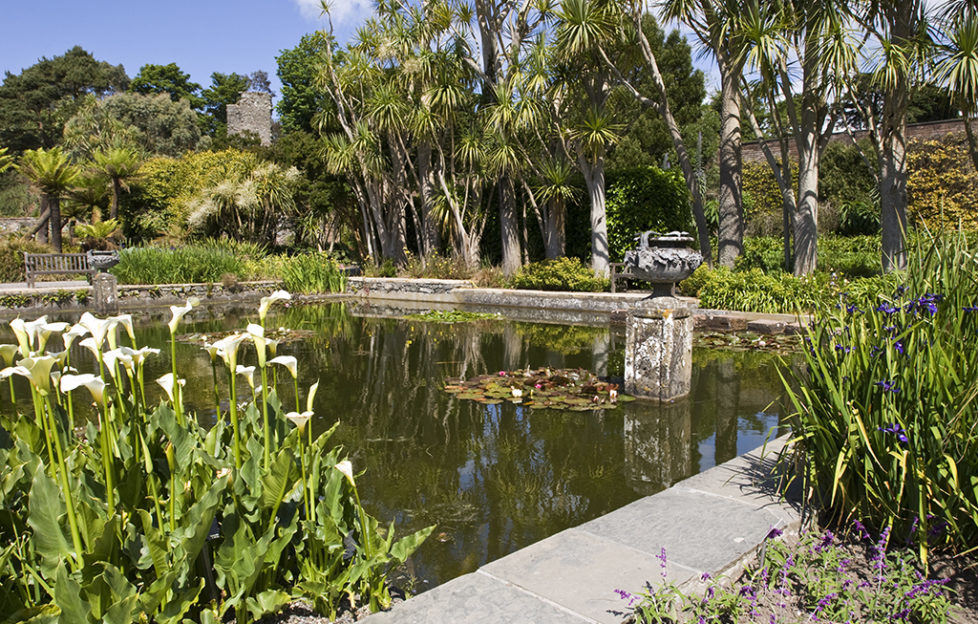 Folk music, ghost stories and horticulture are just some of the attractions to a Scottish botanic garden.
Exotic conservation plants from the southern hemisphere complement activities of a very local nature, including a touch of the supernatural, at Logan Botanic Garden, near Stranraer.
A new 'island' bed dedicated mainly to plants of South Africa and an expanding palm collection add to the garden's subtropical theme while species introductions from Vietnam are reminders of the ongoing fieldwork and research of Logan as part of the Royal Botanic Garden Edinburgh (RBGE).
This summer, visitors can gain added insight into the garden's Living Collection by joining guided tours on the second and fourth Tuesdays of the month.
The tours start at 10.30am from the discovery centre and are free with garden admission.
From the international to the local, Logan's award-winning Potting Shed Bistro is currently the venue for an exhibition of works by members of the local Camernsey Art Group. From Wednesday, August 1 the Logan Studio will host a thought-provoking exhibition highlighting the amazing diversity of coastal plant and wildlife in the region.
Logan continues to host special events to extend public engagement and support the wider research and conservation work of RBGE.
On Friday, July 27 two evening sessions promise to introduce the potential for some ghostly goings on in the enchanted surroundings of ruined Castle Balziel. Prepare to be entertained by the award-winning Mostly Ghostly Tours – entry is by ticket, £12 Adults, £10 under-16s and £34 for family of four.
Tours start at 6pm and 8pm and take around 90 minutes. Book directly on the Mostly Ghostly website.
A presence of a different kind will bring the Walled Garden to life from 5.30pm on Saturday, July 28, when Life O' Reilly, the local Celtic ceilidh band of almost legendary status, present an evening of traditional Irish and Scottish folk music.
Tickets are £10 (members £5) or four for £30 and can be obtained at the garden's shop or by calling 01776 860 231.
Logan curator Richard Baines said: 'It is important for us to engage with visitors in as many different ways as possible, to introduce people to the Garden and give even a small hint of what we do.
'It is terrific to be a popular visitor attraction and have an opportunity to talk to thousands of people every year about our amazing environment and all its inhabitants.
'Communication can take so many different forms, including ghost stories, music and art.
'The crucial point of communicating our science and horticulture was just one of many topics covered during a very positive two-day business meeting with Regius Keeper Simon Milne, senior management and the RBGE Board of Trustees.'
Logan Botanic Garden is part of the Royal Botanic Garden Edinburgh. Famed for its spectacular collection of bizarre and beautiful plants from the southern hemisphere, Logan is recognised as Scotland's most exotic garden. Warmed by the Gulf Stream, it is ablaze with colour throughout the season. Filmed on numerous occasions, it was notably used as a backdrop for the cult 1973 film, The Wicker Man.