A stitch in time will go on show from this Saturday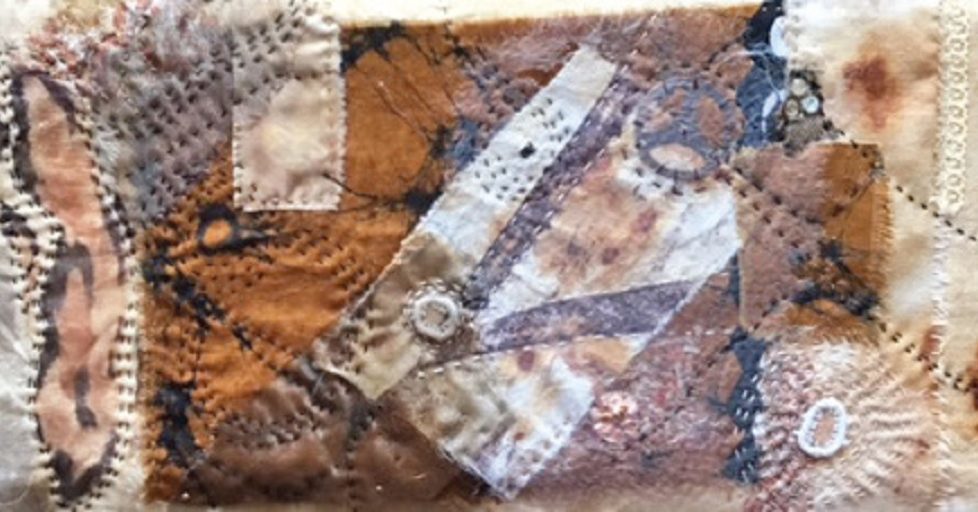 An exhibition held every three years in the south of Scotland is getting underway this weekend.
Tomorrow (Saturday, 14 April) sees the opening day of Hanging by a Thread at Gracefield Arts Centre in Dumfries. It's the hotly-anticipated textiles exhibition presented every three years by guild members of the Dumfries and District Embroiderers' Guild, the Dumfries and Galloway Guild of Spinners Weavers and Dyers and the Solway Quilters.
A 'must see' for anyone interested in traditional and contemporary crafts, each group has a flourishing membership and meets at Gracefield and other venues in the region to enjoy practical days, lectures, talks and knowledge-sharing.
Alongside the wide selection of textile work on display, group members will be available throughout the exhibition to give demonstrations or explain about the traditional and cutting edge techniques used.
Councillor Andy Ferguson, chair of Dumfries and Galloway Council's communities committee said: 'These groups offer a chance to learn new skills, meet new people and enjoy creativity, I'm looking forward to seeing the fruits of their labours in their showcase exhibition.'
Councillor John Martin added: 'I think this exhibition will motivate people to have a go at making themselves – the enthusiasm from the Guild members is infectious and inspiring.'
Visitors can find out about the groups and their activities, or try some of the Saturday and weekend workshops at Gracefield – there's always classes running for kids and adults, from textiles to printmaking, willow weaving and jewellery.
Pick up an arts and museums programme for details of costs, times and booking method or visit the website www.dumgal.gov.uk/gracefield, see them on Facebook or call 01387 262084.
There's a free event on 5 May. Hanging by a Thread: Bird Decoration To encourage the next generation to try these wonderful techniques, the members of the Dumfries and District Embroiderers' Guild. are running a free class for the kids club, ages 5-12, from 10am-2pm.
Join the experts to make a beautiful felted bird hanging using fabric, stitching and stuffing. You'll need to bring sharp eyes and patience and they'll show you how to handle a needle and thread – always a useful skill to learn. Book on 01387 262084, but places are limited, so get your name down early to avoid disappointment.
Admission to Gracefield is free and there is ample free parking, with extra on Edinburgh Road when it gets busy. The textiles exhibition continues Tuesday-Saturday 10am-5pm until Saturday 12 May.
Scottish Field's May issue, out now, concentrates on the arts and crafts scene in Dumfries and Galloway, in our area feature.