A children's dance show coming to the capital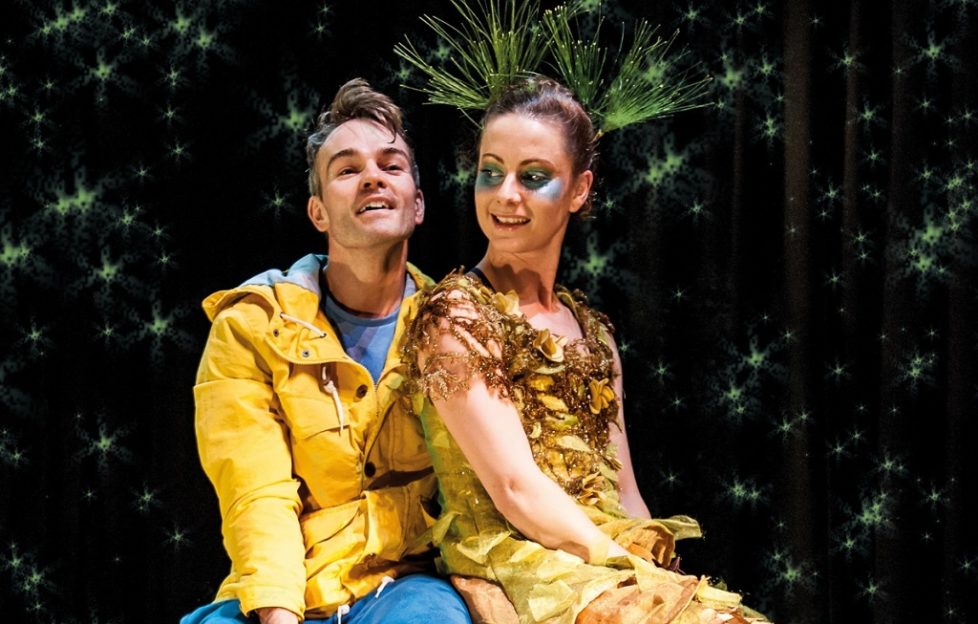 An award-nominated dance theatre show is coming to Edinburgh just in time for the festive season.
Barrowland Ballet presents Poggle at the Studio Edinburgh, from Wednesday 12 to Monday 24 December (not 17 or 23).
Poggle is a funny, intimate and delightful dance theatre piece which takes young children on a visual and musical journey of discovery.
Following a sell-out run in Shanghai, this hugely acclaimed show for 0–5 year olds arrives in time for Christmas.
Featuring rhythmical text and a colourful interactive set, this lively performance envelopes children in an imaginatively changing world. They can enjoy the visual and physical energy of the show, identify with the emotions of the characters and even explore the woodland inspired set at the end.
This sensory, participatory performance, specially created for children aged six months to five years, is based on Barrowland Ballet artistic director Natasha Gilmore's personal experiences with her own children, looking at what they find humorous and and how they respond to the changing world around them.
Poggle is the story of Vince. He wants to explore the forest, but is too scared to go on his own until he meets Poggle, a friendly creature, who takes him on an adventure where he discovers the forest and the magical musical tree.
With live music, clapping rhythms and bubble popping throughout, children will become absorbed in Poggle's world, gaining a sense of joy and wonder. At the end, children are encouraged to play, interact with the performers as well as the set.
Natasha said: 'Poggle was inspired by my young children as I watched the way they explored and played in the world around them. The joy of discovery and accomplishment when new skills are found and obstacles overcome and the wonderment children find in the simplest things, like mud.'
Barrowland Ballet is one of Scotland's most exciting and successful contemporary dance companies and is based in the East End of Glasgow. The company name reflects its unique mix of popular culture and high art.
Its name, taken from Glasgow's famous Ballroom, also shares its belief that dance is for everybody. The company repertoire is built around the artistic work of choreographer, Natasha Gilmore.
The work is inspired by her personal experiences and its challenging themes are delivered with wit and humour. The insightful observations of human behaviour and relationships enable audiences to identify with the stories in a multitude of ways, as they resonate with their own experiences.
Recent productions, Tiger and Tiger Tale have toured to great success. Barrowland Ballet believes dance theatre should be available for everyone and creates professional productions and participatory projects for and with a variety of people.
Barrowland Ballet were a Critics Award for Theatre in Scotland Award nominee 2015: Best Children's Show.
Performances are 10.30am and 1.30pm daily. Tickets are £10, from www.capitaltheatres.com.