A chance to see the face of an ancient Egyptian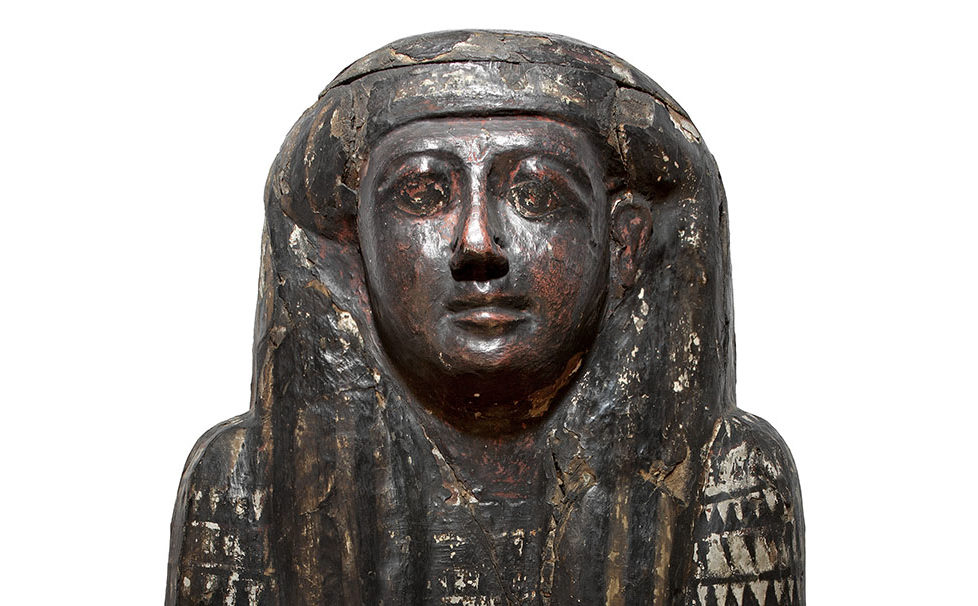 Egyptology and mummies have fascinated Scots, young and old, for decades.
Whether they're interested in the archaeological factors that led to their discovery, or just have a passing interest through the scares of horror films, they have always held a fascination.
The University of Aberdeen Museums and Special Collections are currently holding a special display at the Sir Duncan Rice Library.
Using CT scans and the latest medical visualisation techniques experts have been able to uncover insights into the life of Ta-Kheru, an ancient wealthy Egyptian woman whose ceremonially mummified remains have been in the University of Aberdeen museums' collections since the 18th century.
The exhibition tells the story of Ta-Kheru, who lived in the 300s BC, alongside an impressive holographic display of the CT scan and a facial reconstruction of The Lady of the House.
How Ta-Kheru came to be in Aberdeen is a fascinating story in itself.
She was given to Marischal College by Charles Forbes of Newe in Aberdeenshire in 1821. Forbes (1773-1849) was sent to India to join the family firm of Forbes and Company. That company had been founded by his uncle, John Forbes, in 1767, initially as a cotton trading company, but then widening its interests to include ship brokerage, ship building and then banking.
Forbes and Company Ltd. is now the oldest company in India, part of the Shapoorji Pallonji Group, specialising in engineering, business automation, shipping and logistics.
Museum archives record that Forbes transported the mummy of Ta-Cheru and her coffins from Coseir (Al Qusayr) in Egypt to Bombay (Mumbai), presumably during his voyage to India around 1790.
After returning from India in 1811 he had become a prominent Member of Parliament, often speaking on Indian issues, head of Forbes and Company on the death of his uncle in 1821, and was made a baronet in 1823.
He was also elected as Rector of Aberdeen's Marischal College, a largely ceremonial role, eight times between 1814 and 1833.
The exhibition will run until 11 December, with opening times 10am-5pm Monday-Wednesday, 10am-7pm Thursdays, 10am-5pm on Fridays and 11am-4pm Saturdays.
Admission is free, with no booking required.